Latest Articles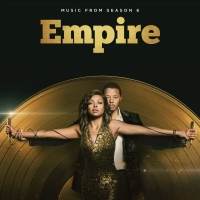 Four Songs from EMPIRE Season 6 Premiere Available Now
by TV News Desk - September 20, 2019
Ahead of the highly-anticipated return of FOX's Golden Globe-nominated hit series "EMPIRE," four songs from the upcoming Season 6 premiere episode, airing September 24 at 9/8c, were released today. ... (
more...
)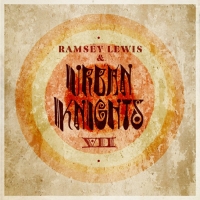 NEA Jazz Master Ramsey Lewis Announces URBAN KNIGHTS VII
by BWW News Desk - August 07, 2019
With a career spanning seven decades, 83 recordings and countless performances around the world, Mr. Ramsey Lewis has decided to curtail his future touring plans. In 2018 the three time Grammy winner and NEA Jazz Master prematurely announced his retirement as the challenges of the road were catching... (
more...
)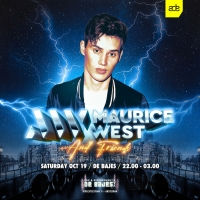 Maurice West Announces Second Edition Of 'Maurice West & Friends' At ADE 2019
by BWW News Desk - July 31, 2019
'Meteoric' is the word that best describes the trajectory of DJ and producer Maurice West. At just 22 years of age, the Dutch sensation has already cemented his name amongst the next generation of dance music dons and continues to build his fanbase at break-neck speed through a stream of globally-ad... (
more...
)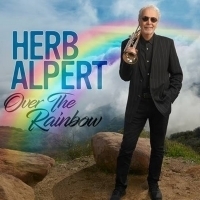 Herb Alpert to Release New Album 'Over The Rainbow'
by TV News Desk - July 24, 2019
On September 20, 2019, legendary and Grammy winning musician, producer, creator and artist Herb Alpert will release his newest album Over The Rainbow, a 12 song collection that includes one original track and a cadre of classic and well known interpreted tunes performed in a way that only Alpert can... (
more...
)

Maurice West Releases New Single 'In The Zone'
by TV News Desk - May 28, 2019
Maurice West may only be 22 years old, but this hasn't stopped him from producing some of the most sophisticated bigroom tracks of the year.Hot on the heels of his scintillating remix for Dimtri Vegas & Like Mike's 'Selfish', the Dutch phenomenon continues to extend his high-energy sound to global a... (
more...
)

Gypsy Temple's KING YOUNGBLOOD LP Premieres In Full At Alternative Press
by BWW News Desk - May 16, 2019
Very Juicy Records is thrilled to announce that Gypsy Temple's forthcoming LP King Youngblood (out 5.17) can now be heard in full at Alternative Press here!... (
more...
)

Rising Appalachia Releases LEYLINES, Produced By Joe Henry
by BWW News Desk - May 03, 2019
Sisters Leah Song and Chloe Smith, known musically as Rising Appalachia, are proud to release their new album, Leylines. Click here to purchase/stream.... (
more...
)

Maurice West Shines On Euphoric Rework Of Dimitri Vegas & Like Mike's SELFISH
by BWW News Desk - April 19, 2019
The resurgence of the bigroom genre has been well documented over the past couple of years and Dutch native Maurice West has been at the undeniable forefront of that movement. Freshly removed from his W&W-assisted 'Matrix' collaboration, Maurice West is unveiling his scintillating remix for Dimitri ... (
more...
)

Juan Wauters Shares New Single & Video EL HOMBRE DE LA CALLE
by BWW News Desk - April 17, 2019
Today, Juan Wauters shares his new video and interpretation of ' El Hombre de la Calle'.Juan explains, 'the song is originally by Jaime Roos, one of the most popular Uruguayan musicians from the past 50 years.  I recorded my version of the song because it became a favorite among the audience at my c... (
more...
)

PINE MOUNTAIN SESSIONS Double LP To Feature Acclaimed Kentucky Artists
by BWW News Desk - April 10, 2019
Featuring Jim James, bell hooks, Rachel Grimes, Wendell Berry, Joan Shelley and many more wonderful Kentucky artists, with proceeds benefiting the Kentucky Natural Lands Trust & Pine Mountain Settlement School.... (
more...
)

Rising Appalachia Drops New Single via Paste, Announces New Tour Dates
by BWW News Desk - March 20, 2019
Sisters Leah and Chloe Smith, known musically as Rising Appalachia, are proud to debut a live performance video of the second single 'Cuckoo' from their new full-length album Leylines, releasing May 3rd, 2019. Paste Magazine calls the track 'upbeat and sturdy...rustic Appalachian music revamped for ... (
more...
)