BIO:

Harriet is a Los Angeles-based band fronted by former Dawes member Alex Casnoff. The quartet's self-released debut EP Tell The Right Story was released on January 31, 2012 and is available for free download at www.HarrietMusic.Com. Inspired largely by classic storytelling and the spectacle of the movies, Tell The Right Story weaves eerily romantic ballads with unwavering anthems, and features classic elements of Americana and folk music contrasted with futuristic electronic samples and beats.
Latest Articles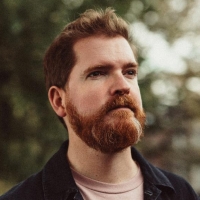 British Songwriter John Smith Announces US Tour
by Michael Major - January 11, 2022
To support the 2021 release of John Smith's much-lauded album 'The Fray,' the singer has announced a bi-coastal tour that travels East in January before heading to the West coast in February. As a session musician, Smith has played guitar with artists as diverse as Joan Baez, David Gray, Joe Henry, ...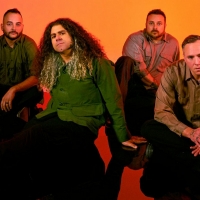 Coheed & Cambria Announce 'The Great Destroyer Tour'
by Michael Major - December 14, 2021
The upcoming winter dates will see Coheed and Cambria performing their 2021 singles "Rise, Naianasha (Cut The Cord)" and "Shoulders," the latter of which is currently Top 10 at Active Rock Radio, marking the group's career highest radio chart position to date. Check out the new tour dates now!...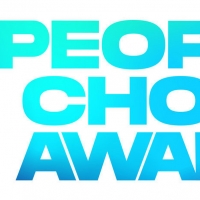 Adele, Britney Spears & More Win People's Choice Awards - See the Full List of Winners!
by Michael Major - December 08, 2021
The categories for the ceremony were completely voted for by fan, honoring the best of movies, television, music, and social media. Halle Berry, Dwayne 'The Rock' Johnson, Kim Kardashian West, and Christina Aguilera were honored with icon awards. Winners also included Scarlett Johansson, BTS, Cruell...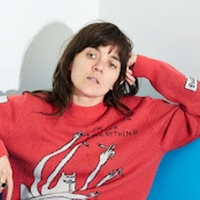 VIDEO: Courtney Barnett Announces New Documentary & Performs on ELLEN
by Michael Major - November 16, 2021
Courtney Barnett stopped by the Ellen studios and performed her single "Write A List of Things to Look Forward to." Her documentary, shot on vivid 16mm film over a three-year period, ANONYMOUS CLUB chronicles the notoriously shy musician's ups and downs on the world tour for her album Tell Me How Yo...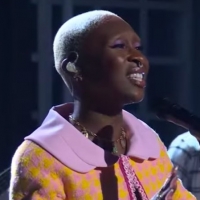 VIDEO: Watch Cynthia Erivo Perform 'Glowing Up' on THE KELY CLARKSON SHOW
by Michael Major - October 29, 2021
Tony Award-winner Cynthia Erivo appeared on The Kelly Clarkson Show to perform her single 'Glowing Up' off of her recent album 'Ch. 1 Vol. 1'. Watch the full performance now!...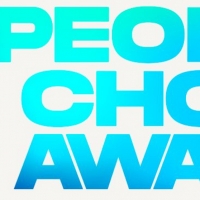 Anthony Ramos, Jennifer Hudson & More Nominated for 2021 People's Choice Awards - See the Full List!
by Michael Major - October 27, 2021
Nominations for the 2021 People's Choice Award include Anthony Ramos for 'In the Heights', Jennifer Hudson for 'Respect', 'Cinderella', Britney Spears, Olivia Rodrigo, Kandi Burruss, Lisa Rinna, Emily Blunt, Emma Stone for 'Cruella', Wandavision, Only Murders in the Building, Sterling K. Brown, and ...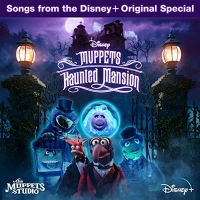 Darren Criss, Taraji P. Henson & More Featured on MUPPETS HAUNTED MANSION Soundtrack
by Michael Major - October 08, 2021
The 'Muppets Haunted Mansion' EP was released today from Walt Disney Records and will include three new original songs titled 'Rest in Peace,' 'Life Hereafter' and 'Tie the Knot Tango,' plus a cover of 'Dancing in the Moonlight' and you can listen to it right here. ...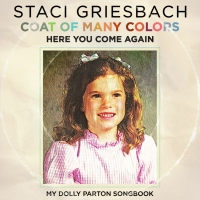 Staci Griesbach Reimagines Dolly Parton's 'Coat of Many Colors' in New Digital 45 Tribute
by Michael Major - September 24, 2021
As we celebrate the 50th anniversary of Dolly Parton's "Coat of Many Colors," vocalist Staci Griesbach honors the global songwriting and performing icon with 'My Dolly Parton Songbook', a Digital 45 release reimagining two of Parton's classics, the title track and 'Here You Come Again'.  ...