Latest Articles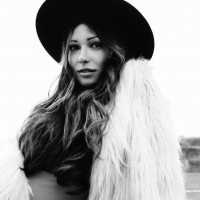 Mabes Releases New Single 'Too Young To Love'
by TV News Desk - July 13, 2020
British folk-pop artist Mabes has no plans to slow down this year as she continues to pen sincere and heartfelt stories inspired by her youth....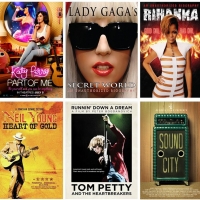 Crackle Launches a Curated Music Channel With Music Festivals and Concert Series
by TV News Desk - June 17, 2020
Crackle Plus, a Chicken Soup for the Soul Entertainment (Nasdaq: CSSE) company and one of the largest operators of streaming advertising-supported video-on-demand (AVOD) networks, announced today Crackle's hand-curated Sounds of Summer Channel launching on Wednesday, July 1....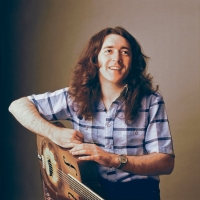 Celebrate Rory Gallagher's 25th Anniversary
by TV News Desk - June 11, 2020
With the current lockdown restrictions, understandably, events have had to be curtailed for the occasion; with the postponement of the unveiling of a statue outside of the Ulster Hall in Belfast, and the annual Rory Gallagher four-day music festival, in Ballyshannon, Ireland plus other planned tribu...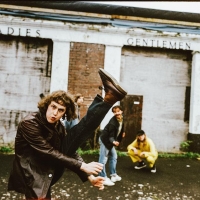 Buzzard Buzzard Buzzard Share New Single 'Double Denim Hop'
by TV News Desk - June 08, 2020
Welsh four-piece Buzzard Buzzard Buzzard have shared their new single "Double Denim Hop" from their debut release The Non-Stop EP (out July 10th via Missing Piece Records / Communion)....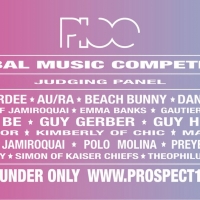 Prospect 100 Announces Fan Voting For Global Youth Music Competition
by TV News Desk - May 28, 2020
UK-based Prospect 100 is a network of the world's leading youth talents, finding, connecting and bringing together the next generation of leaders, to provide them with opportunities to take their passion to the next level....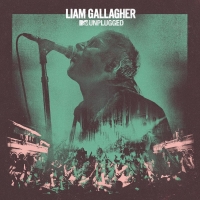 Liam Gallagher 'MTV Unplugged' Release Date Moves To June 12
by TV News Desk - May 07, 2020
The release date of Liam Gallagher's MTV Unplugged live album has moved back to June 12....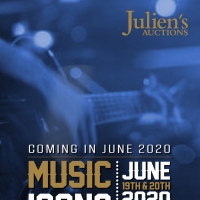 Prince's 1984 Cloud Guitar, Paul McCartney's Beatles Lyrics & Johnny Cash's Iconic Coat to Rock Julien's Auctions 'Music Icons'
by TV News Desk - May 04, 2020
Julien's Auctions has announced the marquee lineup of Music Icons to take place on Friday, June 19 and Saturday, June 20 live in Beverly Hills and online at juliensauctions.com....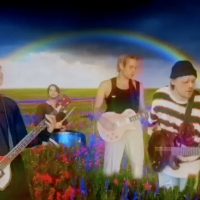 5 Seconds Of Summer Share Homemade 'Wildflower' Music Video
by BWW News Desk - April 16, 2020
5 Seconds of Summer (5SOS) have shared the psychedelic music video for latest single, "Wildflower", taken from their recent #1 album C A L M, out now on Polydor Records. ...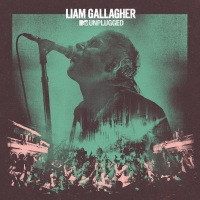 Liam Gallagher's 'MTV Unplugged' Live Album Out April 24
by TV News Desk - March 13, 2020
Liam Gallagher has announced his first MTV Unplugged live album, due out on April 24 via Warner Records. Having missed Oasis's 1996 session due to illness, the performance at Hull's City Hall found Liam fulfilling some unfinished business, following in the footsteps of all-time greats (Paul McCartne...