Latest Articles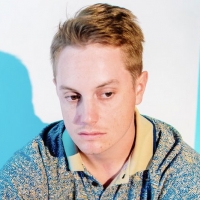 Yot Club Shares 'Santolina' EP Via American Songwriter
by A.A. Cristi - January 14, 2022
Today, Yot Club (the project of Ryan Kaiser) shares his brand new EP Santolina, out now via Nice Guys Records....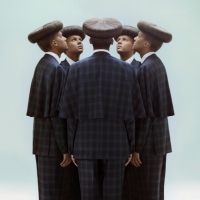 Stormae Releases New Single 'L'enfer'
by Michael Major - January 14, 2022
Stromae has revealed the latest single 'L'enfer' and music video taken from his highly anticipated forthcoming studio album, 'Multitude.' 'L'enfer' (translation: "Hell") is a talisman to fight the darkest of thoughts, where Stromae skillfully juggles a spectrum of emotions, exploring the most intima...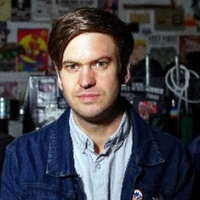 Good Grief Debut First Single 'How Can I Help Falling in Love?'
by Michael Major - January 11, 2022
The band debuted the first single 'How Can I Help Falling In Love?' off their upcoming debut album 'Shake Your Faith' at Austin Town Hall. Shake Your Faith blasts the listener with a guitar rock that will sound quite inviting to fans of groups such as Superchunk, Sugar, and Jawbreaker. Listen to the...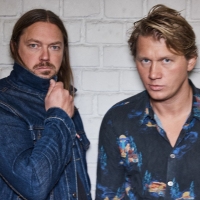 Johnossi Release New Single 'A Passenger'
by Michael Major - December 20, 2021
Rock duo Johnossi have released two singles this fall. Now they are back again releasing single 'A Passenger' ahead of their forthcoming seventh album 'Mad Gone Wild'; a pulse-pounding psychodrama and intimate portrait of a man slipping into insanity. European tour start immediately after. Plus, che...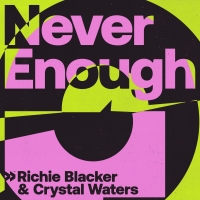 Crystal Waters Teams Up With Richie Blacker For New Single
by Michael Major - December 15, 2021
Teaming up with Richie for their first collab, Never Enough features original vocals from the queen of house music Crystal Waters. Dubbed as "One of the most influential women of dance music" by Mixmag, Crystal Waters catapulted to dance music icon status with the success of her 1991 global hit Gyps...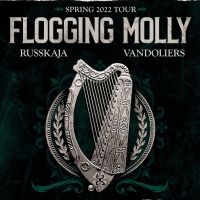 Flogging Molly Announce Spring Tour Dates
by Michael Major - December 13, 2021
Flogging Molly, who recently wrapped up a co-headlining tour with the Violent Femmes, return to the road this Spring with a trek that includes the reprisal of the band's annual St. Patrick's Day (March 17) performance in Los Angeles. Flogging Molly Is currently working on the Rise Records follow-up ...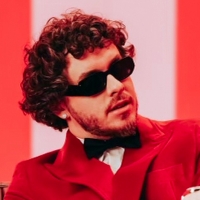 Jack Harlow Teams Up With KFC For New Campaign
by Michael Major - December 13, 2021
Today the two are coming together to support communities across Western Kentucky that were ravaged on December 11 by one of the deadliest tornado events in the state's history. Harlow, Kentucky Fried Chicken, and KFC parent company, Yum! Brands, will be donating $250,000 to the American Red Cross in...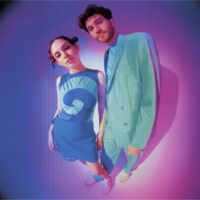 Magdalena Bay Announce First-Ever U.S. Headline Tour
by Michael Major - December 06, 2021
Magdalena Bay—a.k.a. Mica Tenenbaum and Matthew Lewin—released their long-awaited debut album, Mercurial World, this Fall. Now, as the band just wrapped up a largely sold-out support tour with George Clanton, Magdalena Bay announce their first-ever headline tour. Plus, watch the new performance vide...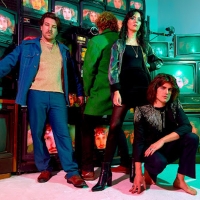 VIDEO: Spaceface Share 'Rain Passing Through' Music Video Featuring Mikaela Davis
by Michael Major - November 30, 2021
Memphis / Los Angeles psych-pop band Spaceface return today with a catchy and snappy disco duet in new single + video "Rain Passing Through" ft. Mikaela Davis. The single's accompanying video — a collaboration between Ingalls, Erika Mugglin & Mac Hanson (yes, that Hanson) — sheds a psychedelic light...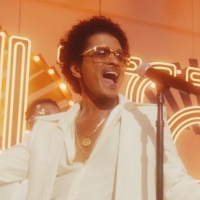 Bruno Mars, Jazmine Sullivan & More Win BET Soul Train Awards
by Michael Major - November 29, 2021
Winners from the ceremony included Silk Sonic Jazmine Sullivan, Kirk Franklin, Normani, and Cardi B. Presenters for the evening included Parker McKenna Posey from Games People Play, Paula Patton from BET+ original series Sacrifice, Hosea Chanchez and Wendy Raquel Robinson from The Game, Devale Ellis...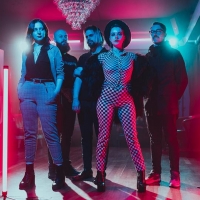 Future Static Releases New Single 'Wave'
by Michael Major - November 24, 2021
Melbourne-based alternative-heavy band Future Static have just revealed their anthemic new single 'Waves' - produced by Christopher Vernon (Belle Haven, Windwaker) and Sam Bianco (Loose End) – accompanied by a cinematic video, shot and directed by Liam Davidson (Bad/Love)....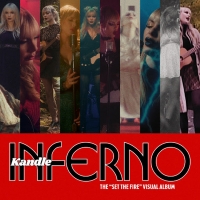 Kandle Announces 'Set The Fire' Visual Album
by Michael Major - November 23, 2021
With stark, striking honesty over a captivating array of sonic influences, the album is a journey through toxicity, manipulation and heartbreak, and finding one's way to empowerment and strength; begging the listener to follow along and get lost in the world of Set The Fire. Watch 'Cathedral', a pre...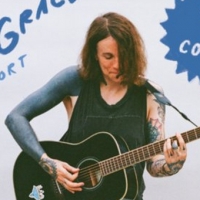 Laura Jane Grace Announces 2022 Tour Dates
by Michael Major - November 23, 2021
Touring with support from acclaimed Bristol, UK songwriter Lande Hekt and punk duo Mobina Galore, Grace has announced new 2022 tour dates. Check out the full list and listen to her new EP, 'At War With The Silverfish,' which is out now....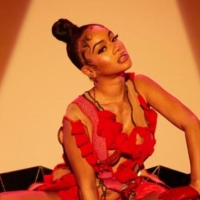 Saweetie Shares 'Icy Chain' Single Ahead of SNL Debut
by Michael Major - November 19, 2021
Multi-platinum party-starter Saweetie has served up a brand new single entitled "Icy Chain" today. Saweetie has recently collaborated with artists from Gwen Stefani to David Guetta, Dua Lipa to Wiz Khalifa, and Mulatto to G-Eazy. She recently hosted the MTV EMAs. Listen to her new single now!...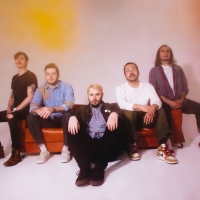 Free Throw Announce 2022 Tour Dates
by Michael Major - November 15, 2021
Free Throw are excited to announce 2022 tour dates in support of their new album Piecing It Together, out now on Triple Crown Records. The dates include some shows that were postponed on their recent fall tour after a band member's COVID diagnosis, including a home town show in Nashville at Exit/In ...