Latest Articles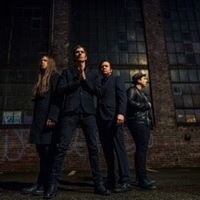 WALKING PAPERS Release Latest Video For 'Creation Reproduction and Death'
by TV News Desk - May 07, 2021
It's the fourth video release from THE LIGHT BELOW, which was released February 5 via Carry On Music and can be purchased or streamed here. Videos for the album's first three singles, "Divine Intervention," "The Value of Zero" and "What Did You Expect?" can be seen on the band's official YouTube and...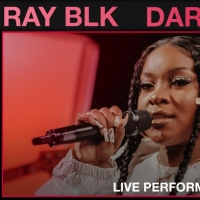 Ray BLK Releases Live Performance of 'Dark Skinned'
by TV News Desk - May 07, 2021
Ray's musical journey began at the tender age of 8, scrawling lyrics in school notebooks which caught the eye of a teacher who placed her on a music program for gifted and talented pupils....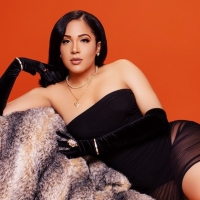 Isa Marina Celebrates Self-Love And Hard Work In Her New Single "Paid Up"
by BWW News Desk - May 06, 2021
New York-based vocalist Isa Marina has released her latest single, 'PAID UP' today, a Latin-trap track. ...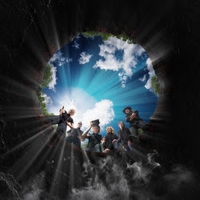 STYX First New Studio Album In Four Years, 'Crash Of The Crown,' Set For Release
by TV News Desk - May 06, 2021
The title track to CRASH OF THE CROWN was released today—premiering exclusively during Eddie Trunk's "Trunk Nation" program on SiriusXM Satellite Radio--and is now available to stream and download with pre-orders on digital platforms....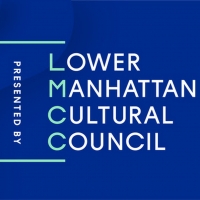 2021 River To River Festival Lineup Announced
by TV News Desk - May 06, 2021
From its origins in the aftermath of 9/11 to the present context of the global pandemic, River To River has long highlighted the fundamental role that creativity in all its forms plays in processes of recovery, resilience and renewal....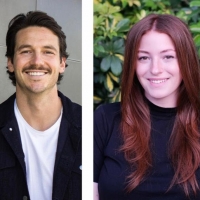 Range Media Partners Announce Hiring of Music Executives Cameron Lutz, Leah Bublis & Tania Cruz
by TV News Desk - May 06, 2021
Cameron Lutz joins Range Media Partners Music division as the SVP of Strategic Marketing and Content Innovation after spending the last 5 years as a strategic partner and manager at Facebook and Instagram....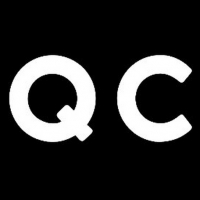 Amazon Studios to Adapt FOR NOW For Television
by TV News Desk - May 06, 2021
The podcast was created by Rhys Wakefield, who starred in season three of HBO's True Detective and William Day Frank, who produced the 2019 comedy thriller BERSERK, directed by Wakefield....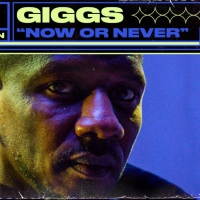 Giggs Releases Live Performance of 'Now Or Never'
by TV News Desk - May 06, 2021
Born Nathan Thompson in 1985 and hailing from Peckham, South London, Giggs is also known as Hollowman from the group SN1. Following numerous mixtape releases and a much-touted freestyle called 'Talking the Hardest.'...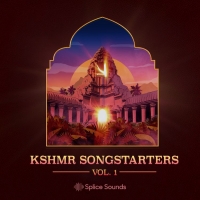 KSHMR Releases 'Songstarters Vol. 1'
by TV News Desk - May 05, 2021
Inside KSHMR's Songstarters Vol.1 pack, producers and fans can find an array of dance, pop, retro, hip-hop chill, hip-hop hard, and orchestral sounds to choose from (full list below)....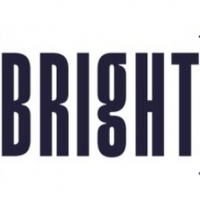 Madonna, Naomi Campbell & More Headline New Live Video Conversation Platform
by TV News Desk - May 05, 2021
In addition to being a co-founder, Oseary's Sound Ventures - the company he founded with Ashton Kutcher - is also a lead investor. Leading VCs, celebrities and entrepreneurs also participated, including RIT Capital, Globo, Norwest and Slow Ventures, among others.  ...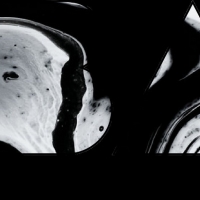 Black Bandcamp Relaunches As Black Artist Database
by BWW News Desk - May 05, 2021
Today, community-based platform Black Bandcamp officially relaunches as Black Artist Database (aka B.A.D.). Born out of last year's Black Lives Matter movement and the global pandemic, a 'reset' and reflection began globally, with structural inequality finally being acknowledged. This momentum was k...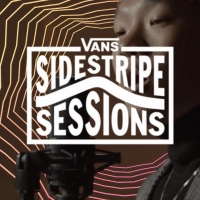 Vans Launches Season Four of Sidestripe Sessions
by TV News Desk - May 04, 2021
Season four premiers with rapper Bohan Phoenix who blends his Chinese roots with his East Coast upbringing in an energetic performance of two songs, "Product" from his EP Overseas and "3 Days in Chendu" from his EP Jala....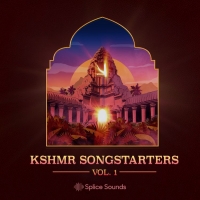 KSHMR Releases Songstarters Vol. 1
by BWW News Desk - May 03, 2021
Noted as the #1 selling artist on Splice, KSHMR debuted the Songstarters Vol.1 pack on the platform last week, which enabled producers to get a first-look at the music. ...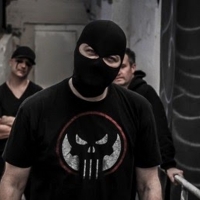 Punk/Metal Crossover Band Celebrity Stalker Announces New Single 'Your Mom'
by BWW News Desk - May 03, 2021
Get ready for the raw fury of Southern California-based punk/metal crossover band, Celebrity Stalker. The audio of 'Your Mom' will be released on May 7th via Monster Media Records/Die Laughing Records. ...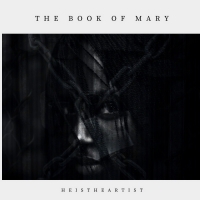 NYC's HeIsTheArtist Releases 'The Book Of Mary' EP
by BWW News Desk - May 01, 2021
HeIsTheArtist has released a new EP, 'The Book Of Mary.' The 6-track collection was released on April 30th, 2021. ...