Latest Articles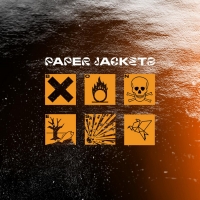 Paper Jackets Show Their Darker Side on New Single 'Bones'
by Sarah Jae Leiber - July 09, 2021
In July 2020 the band shared their latest album, Souvenirs Volume One, the first part of a collection that stretches and pulls at the genre of alternative rock while revealing a nostalgic theme throughout....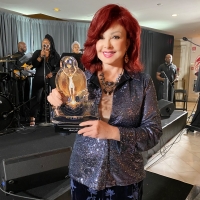 Naomi Judd Inducted Into Women Songwriters Hall of Fame
by Sarah Jae Leiber - June 28, 2021
Judd joined other inaugural inductees, including Valerie Simpson, Mary Chapin Carpenter, Roberta Flack, Tawatha Agee, Klymaxx, Deniece Williams, Jeri Keever 'Bunny' Hull and Veryl Howard....
Jasmine Thompson Returns With 'already there'
by TV News Desk - June 10, 2021
Jasmine's booming YouTube presence and captivating vocals helped lead to a major label deal with Atlantic Records at the age of just 13.  Now 20, the London-based singer-songwriter has enjoyed a musical growth that's taken her from viral covers to her own WONDERLAND and COLOUR EPs....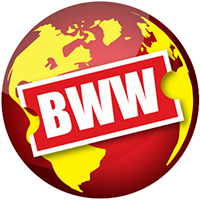 2021 Blues Music Award Winners Announced By The Blues Foundation
by Stephi Wild - June 06, 2021
The irrepressible spirit of the blues was on full display during The Blues Foundation's 42nd Blues Music Awards (BMAs) presented by Global Electronic Technology when winners across twenty-five (25) categories were announced. ...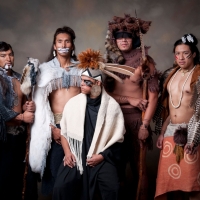 Composer Jerod Impichchaachaaha' Tate Releases LOWAK SHOPPALA on Azica Records
by Chloe Rabinowitz - June 04, 2021
Jerod Impichchaachaaha' Tate today released the recording of Lowak Shoppala' (Fire and Light) on Azica Records. Lowak Shoppala' expresses Chickasaw identity through the medium of modern classical music and theatre through eight scenes and features orchestra, narration of a libretto by Chickasaw poet...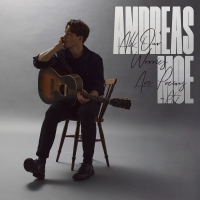 Andreas Moe Releases New EP 'All Our Worries Are Poems - Pt.1'
by Sarah Jae Leiber - May 28, 2021
The Swedish singer has previously been behind huge hits working with the likes of Avicii, John De Sohn, Tiesto, Cheatcodes, Sabrina Carpenter, Sharon Vaughn and Corey Sanders. In 2012 Andreas made his debut as a solo artist and, in addition to his own concerts, has opened for John Mayer during two o...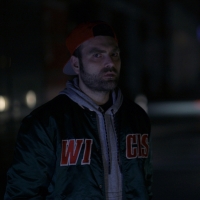 The Toxic Avenger Releases 'Shifted' EP
by Sarah Jae Leiber - May 11, 2021
The Toxic Avenger has previously worked with several big names including touring with Skrillex, collaborating with Chromeo, OrelSan and Look Mum no Computer, and has done official remixes for Magic Sword amongst others....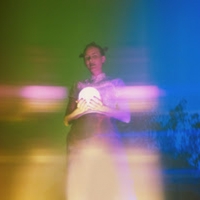 TUVABAND Releases New Single 'Crafting a Unique Space'
by Sarah Jae Leiber - May 10, 2021
The album follows Tuvaband's 2019's I Entered The Void about isolation, the story of Tuva cutting herself off from society and the effect that process had on her, while Growing Pains & Pleasures is about trying to find her way back. ...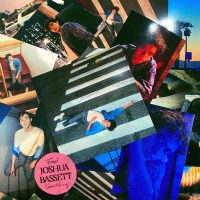 Joshua Bassett Releases New Single 'Feel Something'
by Sarah Jae Leiber - May 07, 2021
The upbeat anthem glides along on shimmering synths as Joshua's voice fluctuates between intimate verses and a hypnotic high-register refrain. Meanwhile, the accompanying music video plays out like your favorite idyllic John Hughes coming-of-age flick....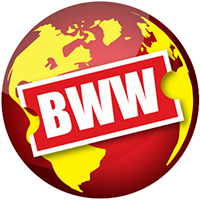 Composer Jerod Impichchaachaaha' Tate to Release LOWAK SHOPPALA On Azica Records
by Chloe Rabinowitz - April 20, 2021
On Friday, June 4, 2021, composer Jerod Impichchaachaaha' Tate will release the world premiere recording of Lowak Shoppala' (Fire and Light) on Azica Records. Commissioned by American Composers Forum, the 2009 staged world premiere of Lowak Shoppala' featured the Chickasaw Nation Dance Troupe....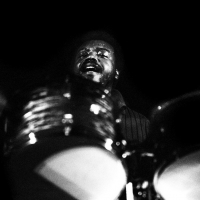 Unearthed Roy Brooks Recording UNDERSTANDING Out This July
by Alexa Criscitiello - April 19, 2021
Understanding, a blazing 1970 concert recording featuring the Detroit-born master percussionist Roy Brooks leading a gifted quintet through its spirited paces at Baltimore's Famous Ballroom, will be released by Reel to Real Recordings in June. ...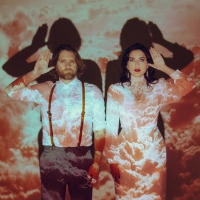 Church of Roswell's Debut EP 'Here Comes Church of Roswell' Out Now
by Sarah Jae Leiber - April 02, 2021
Produced by Peter Shurkin and Alden Witt and mixed by Ryan Hewitt (The Avett Brothers, Brandi Carlile), Here Comes Church of Roswell consists of five new songs that embody the group's affinity for mysticism, introspection and honesty....