| | |
| --- | --- |
| BIO: Having sold more than 100 million records over the course of a career spanning more than 40 years, Billy Joel ranks as one of most popular recording artists and respected entertainers in the world. Billy Joel has had 33 Top 40 hits and 23 Grammy nominations since signing his first solo recording contract in 1972. He received the Recording Industry Association of America Diamond Award, presented for albums that have sold more than 10 million copies, for his "Greatest Hits Volume I and Volume II." Taking its name from a key track on The Stranger, "Movin' Out," a Broadway musical based on Joel's music, choreographed and directed by Twyla Tharp, was nominated for 10 Tony Awards and took home two including Best Orchestrations--Billy's first Tony Award win--and Best Choreography. Billy Joel received Grammy awards for Record of the Year and Song of the Year in 1978 for his song "Just the Way You Are"; Album of the Year in 1979 for "52nd Street"; and Best Male Pop Vocal Performance in 1979 for "52nd Street" and in 1980 for "Glass Houses" In 1990, he was presented with a Grammy Legend Award. Inducted into the Songwriters Hall of Fame in 1992, he was also presented with the Johnny Mercer Award in 2001. In 1999 he was inducted into the Rock & Roll Hall of Fame and in 2004 received a star on the Hollywood Walk of Fame. His other awards include the ASCAP Founders Award, the BMI Career Achievement Award, the American Music Awards Award of Merit, and the James Smithson Bicentennial Medal. Billy Joel has donated his time and resources to a variety of charitable causes, and he has recently launched an ongoing educational initiative to provide seed money, musical scholarships, and endowments to a variety of East Coast colleges, universities, and music schools. For his accomplishments as a musician and as a humanitarian, he was honored as the 2002 MusiCares Person of the Year by the MusiCares Foundation and the National Academy of Recording Arts & Sciences; he has also received a humanitarian award from the Cathedral of St. John the Divine. The net proceeds of Billy Joel's latest composition, "Christmas in Fallujah," inspired by soldiers' letters from Iraq, are being donated to Homes for Our Troops, a nonprofit organization that builds specially adapted homes for disabled service members returning from Iraq and Afghanistan. | |
Latest Tweets
| | |
| --- | --- |
| 4/29 @ 5:01 AM | billyjoel - Circuit of The Americas (@COTA) will welcome Billy Joel to the Germania Insurance Super Stage at the FORMULA 1 2021… https://t.co/uTf4pI1U8L |
| | |
| --- | --- |
| 4/26 @ 6:30 AM | billyjoel - Happy birthday @KevinJames! 📸: Jeff Schock https://t.co/zxjbyRDvmQ |
| | |
| --- | --- |
| 4/15 @ 6:15 AM | billyjoel - On this day in 1972, Billy performed at the legendary Sigma Sound Studios in Philadelphia. The Concert broadcast on… https://t.co/CIC2E3xkWR |
MORE TWEETS
Latest Articles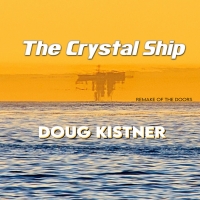 Doug Kistner Covers Doors Classic 'Crystal Ship'
by BWW News Desk - April 23, 2021
On April 14th, 2021, Kistner released his version of the Doors' classic song, 'The Crystal Ship.' He is joined on the recording by Mike Todd (bass) and Dave Anthony (Dennis DeYoung, John Waite). The session was engineered by Marc Battaglia....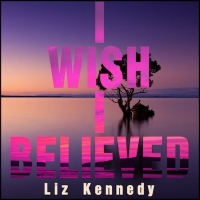 Singer-Songwriter Liz Kennedy Revisits 'I Wish I Believed'
by BWW News Desk - April 13, 2021
Liz Kennedy is revisiting the soulfully African-tinged track 'I Wish I Believed' from her critically acclaimed 2008 album 'Nothing Like An Angel.' The song, produced by Joel Jaffe, features Kennedy on piano alongside several top bay area musicians including Eamonn Flynn on keyboards, Joel Jaffe on a...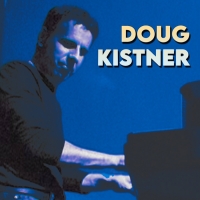 Doug Kistner Releases Two New Singles
by BWW News Desk - March 02, 2021
Doug Kistner is a renowned touring keyboard player and vocalist from Verona, NJ. Doug has performed with some of the biggest names in music, including Trans Siberian Orchestra, John Waite, Blood Sweat and Tears, and Chicago's Danny Seraphine. ...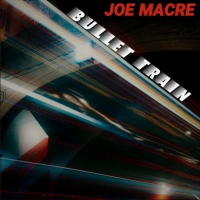 Joe Macre To Release New Album 'Bullet Train'
by TV News Desk - February 16, 2021
This album was written and recorded from 2019 to 2021. Many friends brought their talents to the garage and those shut in during the pandemic were recorded via the internet....
Comedy Group Sour Pickles Release Trump-Eviscerating Parody of 'We Didn't Start the Fire'
by TV News Desk - January 20, 2021
Viral Comedy Group, Sour Pickles TV @sourpicklestv latest musical parody takes the tune of Billy Joel's iconic 'We Didn't Start the Fire' and reimagines the lyrics to seek retribution instead of absolution.  ...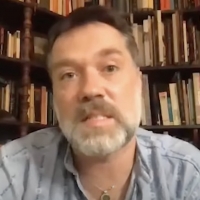 VIDEO: Rufus Wainwright Discusses 'Road Trip Elegies', Wanting to Star in ANNIE, and More!
by Stage Tube - January 03, 2021
Wainwright's latest album, "Unfollow The Rules" is nominated for a Grammy but it's his unique audio autobiography, "Road Trip Elegies," a conversation with his therapist on a road trip from Montreal to New York City, that delivers insight about his musical journey and the relationships that shaped h...