| | |
| --- | --- |
| BIO: She is known the world over by her first name and as the undisputed, reigning "Queen Of Soul," Aretha Franklin is peerless. This 2005 recipient of a Presidential Medal Of Freedom honor (the U.S.A.'s highest honor), 17 Grammy Awards (and counting), a Grammy Lifetime Achievement Award and a Grammy Living Legend Award. She has received countless international and national awards and accolades. Aretha has achieved global recognition on an unprecedented scale. She has influenced generations of singers from Chaka Khan, Natalie Cole and Mary J. Blige to "American Idol" winner Fantasia Burrino and Oscar- winning Jennifer Hudson. Her ever-distinctive soulful, to-the-bone vocal style has graced the music charts for over four decades and while her 'live' performances have touched the hearts of literally millions since she began her musical journey as a gospel-singing child prodigy, it is her rich legacy of recordings that are a testament to the power, majesty and genius of this one-of-a-kind artist of the first order. Beyond the timeless classic hits such as "Respect," "A Natural Woman," "Chain Of Fools," "Think," "Daydreaming" and "Freeway Of Love" among the dozens of chart-topping records that have established her as a cultural icon, Aretha Franklin's catalog of over forty albums informs listeners of her unmatched, unparalleled artistry as an interpreter of song, bar none. Her elevation to 'royal' status is indeed not just a function of her hitmaking ability but of her unique inventiveness as a musician who fuses art and soul seamlessly. Indeed, it's often been said that Aretha could take 'happy birthday' and turn it into a veritable opus and while those who know her will testify to her culinary skills in the kitchen, it is her mastery as a musical chef that is evident on each and every one of those forty-plus albums, many of which have achieved gold and platinum status. As is widely known, Aretha, born in Memphis, (reared in Buffalo but a longtime resident of Detroit,) began her personal musical journey singing at her much-revered father Reverend C.L. Franklin's New Bethel Baptist Church at a very young age. While she was unquestionably influenced by the presence of such gospel luminaries as Clara Ward (a strong influence), Mahalia Jackson and the Reverend James Cleveland in the Franklin household, it was secular performers such as Dinah Washington and Sam Cooke (also visitors to the Franklin residence) who helped shape Aretha's wide-ranging interest in popular music. Young Aretha also heard the doo-wop sounds of Nolan Strong and The Diablos, The Moonglows, The 5 Royales and The Satins as well as popular '50s hitmakers such as Johnny Ace, Little Willie John, Jackie Wilson, Big Maybelle and Little Esther on the radio. Aretha's interest in a wide range of popular music became evident when she began her own recording career at Columbia Records, although it should be noted that her powerful, emotive style was first heard on a gospel recording made in 1956 with her father and released by Chess Records in the mid-'60s. With the support of her father, Aretha traveled to New York City in 1960 and after a demo which contained her version of a Helen Humes tune titled "Today I Sing The Blues" made its way to the ears of executive John Hammond (responsible for signing such artists as Billie Holiday, Bessie Smith and Bob Dylan), Aretha was signed to Columbia in 1960. Her first self-titled album set the foundation for what would follow over decades of her recordings: accompanying herself on a number of selections, Aretha weaved her way through an amazing mix of self-selected songs from the infectious, upbeat "Won't Be Long," the first soaring interpretation of "Over The Rainbow" by an R&B performer, a gospel-fused "Are You Sure" (from a 1960 Broadway musical, "The Unsinkable Molly Brown"), a powerful Franklin interpretation of "It Ain't Necessarily So" (from Gershwin's "Porgy & Bess") to Billie Holiday's "Who Needs You?" and the achingly bluesy "All Night Long." It was a major artistic triumph for the then-eighteen year old Aretha and while it did not achieve any measure of major commercial success, both "Today I Sing The Blues" and "Won't Be Long" served notice that a new recording artist of note had arrived. From 1961 to 1966, Aretha recorded a series of nine albums that showcased her in a variety of settings that demonstrated her pure artistry and while mainstream acceptance may have eluded her, the Columbia recordings contain a treasure trove of well-crafted, superlative performances. Her earlier work for the label focused on popular songs of the day, time-honored standards of the '40s and '50s and R&B-flavored tunes that garnered Aretha airplay ñ known at the time as 'turntable' hits. Her sophomore 1962 Columbia album, The Electrifying Aretha Franklin spanned Al Jolson ("Rock-a-Bye Your Baby With A Dixie Holiday," "You Made Me Love You"), The Shirelles ("Blue Holiday") and Louis Armstrong ("That Lucky Old Sun") with breathtaking dexterity while another 1962 set, The Tender, Moving, Swinging Aretha Franklin was equally ambitious in its far-ranging repertoire encompassing Aretha's own, poignant "Without The One You Love," Billie Holiday's "God Bless The Child" and a soulful turnaround on "Try A Little Tenderness"(revived a few years later by Otis Redding). 1963's Laughing On The Outside set emphasized the kind of jazz and pop standards that appealed to the 'supper club' audience that Aretha was nurturing in live performances alongside appearances at such prestigious venues as the Newport Jazz Festival. In addition to her own "I Wonder (Where Are You Tonight)," the LP contained her interpretation of "If Ever I Would Leave You" (which Atlantic Records executive Jerry Wexler would claim was the one recording that had him see Aretha out at the end of her Columbia tenure) and a stunning rendition of "Skylark" which remains a spectacular tour-de-force among Aretha's many recordings, a fine example of the pure feeling which she has always invested into her work throughout the years. In the wake of the legendary Dinah Washington's unexpected passing in late 1963, Aretha recorded a tribute to the singer (often referred to as 'The Queen'): with powerful accompaniment by some of New York's top musicians, Unforgettable reprised many of Washington's best work ñ tunes such as "This Bitter Earth," "Drinking Again" and "What A Difference A Day Made" all given a soulful turnabout by Aretha; the unquestionable highlight, a compellingly real "Nobody Knows The Way I Feel This Morning," delivered with absolute conviction and intensity as only Aretha can. Undoubtedly artistic achievements of great merit, Aretha's albums helped create a loyal if limited audience: in 1964, with the rhythmic "Runnin' Out Of Fools," produced by Clyde Otis (who had worked extensively with Dinah Washington) gave Aretha a mid-level pop and R&B hit single and was followed by a magnificent album that allowed her the opportunity to put her own indelible stamp on the hits of her female contemporaries such as Dionne Warwick ("Walk On By"), Barbara Lynn ("You'll Lose A Good Thing"), Brenda Holloway ("Every Little Bit Hurts") and Baby Washington ("I Can't Wait Until I See My Baby's Face"). Producer Otis masterminded most of Aretha's sessions from 1964 until 1966 which included a dazzling pot-pourri of material from Barbra Streisand's "People" to Pat Boone's "Friendly Persuasion" and encompassed a jazz-oriented LP, Yeah!!! recorded live in New York which showed Aretha's knack for in-the-moment improvisation on standards such as "Misty," "Love For Sale" and the blues, "I'd Rather Drink Muddy Water." Aretha's stint at Columbia ended with some of her most R&B-flavored work for the label, portending what would follow when she joined Atlantic in late 1966 through such tunes as Ashford & Simpson's "Cry Like A Baby," Van McCoy's "Sweet Bitter Love" and magnificent sides like "(No, No) I'm Losing You" and "One Step Ahead" that began alerting discerning listeners of Aretha's inherent soulfulness. Albums such as Soul Sister, Take It Like You Give It and Take A Look, each containing a number of stellar Franklin compositions, offered a glimpse of what was to come. Legend has it that Louise Bishop, a Philadelphia disc-jockey called Aretha to advise her that Atlantic Records was interested in signing her. By January of 1967, she was in Muscle Shoals, Alabama, seated at the piano, recording the first of fourteen million-selling singles for the label. "I Never Loved A Man (The Way I Love You)" was a benchmark recording not just for Aretha but for female recording artists everywhere. In the same way that Sam Cooke and Ray Charles had created a fusion of gospel, pop and soul as male vocalists with mainstream success, Aretha was the first, pioneering female artist to do the same in '67. Jumping out of the first Atlantic LP (named after that first aforementioned No. 1 R&B and Top 10 pop hit) ñ which included a number of her own compositions including the timeless "Dr. Feelgood," "Don't Let Me Lose This Dream" and "Save Me" along with her rendition of Cooke's "A Change Is Gonna Come," Aretha's reading of Otis Redding's "Respect" took her to the top literally the world over. With her first gold album under her arm, she was back in Atlantic's New York studios in short order working with producer Wexler, arranger Arif Mardin and engineer Tom Dowd on the appropriately-titled Aretha Arrives which included Aretha's take on such tunes as The Rolling Stones' "Satisfaction," Frank Sinatra's "That's Life" and the blues "Goin' Down Slow," which featured the soulful sax of King Curtis. Aretha's career moved into high gear with constant performances, major television shows, her first Grammy Awards and her initial European visit in 1968 where she played before sold-out audiences in the U.K., Sweden and France (where she cut a live LP, Aretha In Paris). On the recording front, the hits showed no signs of stopping: her third Atlantic LP, the remarkable Lady Soul yielded "Chain Of Fools," "(Sweet Sweet Baby) Since You've Been Gone," "A Natural Woman" and the Franklin classic "Ain't No Way." The 1968 set Aretha Now was another gold set thanks to Aretha's own "Think" (which has subsequently been used in dozens of film soundtracks and television ads) and "I Say A Little Prayer," a brilliant innovative workout on the Dionne Warwick hit of the same year. Aretha's 1969 critically-acclaimed jazz-flavored set Soul '69 was a masterpiece in creative expression, showcasing the artist's innate ability for interpretation via Smokey Robinson's "Tracks Of My Tears," Sam Cooke's "Bring It On Home To Me" and Big Maybelle's "Ramblin.'" A fixture on the pop and R&B charts thanks to more hits like "Share Your Love With Me," her own "Call Me" and The Beatles' "Eleanor Rigby" (all included on 1970's This Girl's In Love With You) and the 1970 LP Spirit In The Dark (which featured "Don't Play That Song," another million-selling R&B chart topper), Aretha ventured into new territory at the start of the new decade, appearing before a mostly-rock-oriented audience at San Francisco's Fillmore West venue, winning them over with her versions of Stephen Stills' "Love The One You're With" and Bread's "Make It With You" alongside glorious performances of "Dr. Feelgood," "Bridge Over Troubled Waters" and a version of "Spirit In The Dark" that included a spontaneous appearance by Ray Charles. The resultant live album was another benchmark in the Franklin career, deftly followed in short succession by a studio set, Young, Gifted & Black which included Aretha's time-honored "Daydreaming" (which has since been recorded by Natalie Cole, Will Downing and Mary J. Blige among others), the funky "Rock Steady" and a heartfelt rendition of the title cut, originally recorded by Nina Simone. In 1972, Aretha broke new ground: recorded in Los Angeles, with a full choir under the direction of childhood mentor Reverend James Cleveland and with her father in attendance, Amazing Grace gave Aretha the opportunity to display the essence of her gospel roots via unforgettable performances on material such as "Precious Lord, Take My Hand" (which she had sung at the funeral of slain civil rights leader Dr. Martin Luther King Jr. in 1968), "Precious Memories," Clara Ward's "How I Got Over" and the spiritual "Old Landmark." The 2-LP set achieved double-platinum status and remains one of the best-selling gospel albums of all time. Working with the legendary Quincy Jones, Aretha crafted the innovative Hey Now Hey set in 1972 and Jones himself claims her reading of "Somewhere" (from 'West Side Story'), included in the LP (along with her sister Carolyn's beautifully-penned "Angel") among his most favorite recordings of all time. The 1974 LP Let Me In Your Life propelled Aretha back to the top thanks to Stevie Wonder's "Until You Come Back To Me" and her version of the Wilson Pickett hit "I'm In Love" and Aretha, ever-present as a multiple Grammy Award winner and firmly established as mainstay in popular music, continued her recording work with a succession of mid to late-'70s albums that include With Everything I Feel In Me, Sweet Passion (produced by Lamont Dozier), La Diva (produced by Van McCoy) and two fine sets produced by Curtis Mayfield, 1976's gold LP Sparkle (which contained the No. 1 R&B hit, "Something He Can Feel") and 1978's "Almighty Fire." Ready for a change, Aretha began her longest association with one record company throughout the illustrious career when she signed with Arista Records in 1980. Working closely with label chief Clive Davis, the renowned industry veteran (whom she has frequently termed 'The Chairman'), Aretha crafted a series of strong-selling albums during the Arista years, most notably a 1980 self-titled set and 1981's Love All The Hurt Away (the title cut of which was an excellent duet with George Benson). However, it was a creative union with singer/songwriter/producer Luther Vandross (who had long stated that Aretha was one of his primary influences) in 1982 that catapulted Aretha back to the top via the infectious "Jump To It" and subsequent gold album. A second collaboration with Vandross, "Get It Right" was well received in 1983 with Aretha returning to the recording studios in 1985 following the passing of her father a year earlier. Working with producer Narada Michael Walden, Aretha experienced a whole new level of international success scoring her first platinum album with Who's Zoomin' Who, spurred on by the runaway hit "Freeway Of Love" and "Sisters Are Doin' It For Themselves" (with Annie Lennox). The follow up album, 1986's Aretha gave the 'Queen Of Soul' another major smash via "I Knew You Were Waiting (For Me)," a duet with Britain's George Michael. In 1987, Aretha returned once more to New Bethel Baptist Church for the recording of her second gospel project, One Lord, One Faith, One Baptism, once again displaying the power of her mastery in the genre with highlights that included "Oh Happy Day," "Surely God Is Able" and "Packin' Up Gettin' Ready To Go" which featured her sisters Carolyn and Erma. Subsequent albums for Arista included 1989's Through The Storm (which featured duets with Whitney Houston, Elton John and James Brown) and 1991's What You See Is What You Sweat (on which Aretha worked with Burt Bacharach and Luther Vandross among others). After a seven-year absence, Aretha returned to the studios for another triumph, working with Lauryn Hill on A Rose Is Still A Rose, a gold LP that included the million-selling title cut along with production work by Sean 'Puffy' Combs and Jermaine Dupri among others. A single release from the album, "Here We Go Again" also include Aretha's unforgettable reading of Puccini's "Nessun Dorma," inspired by her impromptu performance of the classical aria at the 1998 Grammy Awards when she stepped in for an ailing Luciano Pavarotti. In 2003, Arista released Aretha's So Damn Happy, whose title track was one of three Franklin compositions that graced the album along with the hit single, "The Only Thing Missin." Aretha is preparing to launch her own Aretha Records in 2007 and it is safe to say that with a rich legacy of music that spans four decades, includes over forty albums and guest appearances on film soundtracks and other special guest spots too numerous to mention, Aretha Franklin is set to reveal anew the creative excellence that has kept her at the top of her game for so long. In addition, 2007 plans include both a theatrical production and film to be based on her acclaimed autobiography FROM THESE ROOTS, published by Villard Books in 1999. The appropriately-titled tome (co-authored with David Ritz) traced the musical icon's journey from Sundays singing at her father's church in Detroit to the concert halls of the world, giving readers an insight into the triumphs and challenges Aretha experienced both personally and professionally en route to becoming a globally-known entertainer. Inventive, innovative, always stretching her own artistic boundaries, we can be sure that when Aretha herself says she still has "so much more music to share," the best is yet to come from the one and only "Queen Of Soul." | |
Latest Articles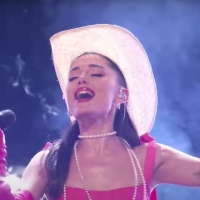 VIDEO: Watch Ariana Grande & Kelly Clarkson Perform 'Respect' on the Season Premiere of THE VOICE
by Michael Major - September 21, 2021
The powerhouse duo was joined by fellow coaches John Legend and Blake Shelton for the season's first coach mashup performance, in which Legend and Shelton performed their rendition of Sam & Dave's 'Hold On, I'm Coming'....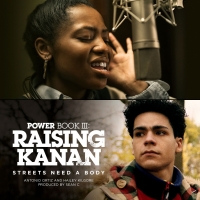 Hailey Kilgore and Sean Ortiz Share New Song From POWER BOOK III: RAISING KANAN
by Michael Major - September 15, 2021
Performed by series stars Antonio Ortiz and Hailey Kilgore, and produced by Sean C, this song originally debuted during a recent episode in the first season of Power Book III: Raising Kanan, which stars Patina Miller. ...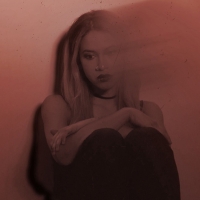 Natalie Claro Releases "When Alcohol Tastes Like Juice" A Coming-of-Age Metaphor
by A.A. Cristi - August 24, 2021
Emerging Nashville-based alternative singer-songwriter Natalie Claro and is the sole writer, producer, and instrumentalist of all her music. Claro over the years has created work that addresses intense topics like politics, existential crisis, mental health, confidence, and more....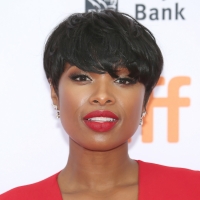 Jennifer Hudson Will Promote RESPECT on LIVE WITH KELLY AND RYAN
by TV News Desk - August 05, 2021
Additional guests for next week's shows include Whitney Cummings, Sanaa Lathan, Susan Kelechi Watson, and Julianne Moore....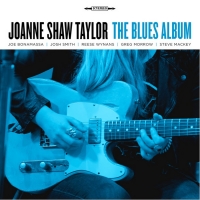 Joanne Shaw Taylor Announces 'The Blues Album' Out Sept 17
by TV News Desk - August 04, 2021
The album will be released via Joe Bonamassa's independent blues label KTBA Records. It was produced and recorded by Joe Bonamassa and Josh Smith at Ocean Way Studios in Nashville, Tennessee....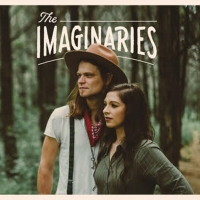 The Imaginaries Announce Album Release Tour
by Sarah Jae Leiber - August 02, 2021
They also flew in their drummer Rob Humphreys (Leonard Cohen, Jason Mraz) for the recording and worked with Chad Copelin (Sufjan Stevens, Christina Perri, Ben Rector) back in Oklahoma for keys and additional production as well as keyboardist Dan Walker (Heart). ...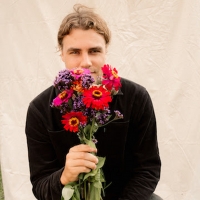 Hein Cooper Shares Details Of 'Turbulent Heart' EP
by TV News Desk - July 02, 2021
Recording the EP with producer Jarryd Shuker in Montreal, where Cooper also met his wife, the multi-instrumentalist has reached a place where he's ready to share every aspect of his being with another person....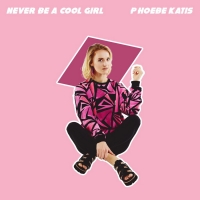 Phoebe Katis Releases 'Never Be A Cool Girl'
by Sarah Jae Leiber - July 02, 2021
Like many of the songs on her previous two albums, 2019's Honesty and 2020's It's Ok To Cry, "Never Be A Cool Girl" reflects Katis' deliberate effort to channel every emotion experienced during her life into her songs....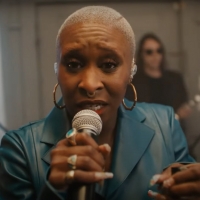 VIDEO: Cynthia Erivo Performs 'The Good' on THE LATE SHOW WITH STEPHEN COLBERT!
by Stage Tube - June 08, 2021
The single hails from her forthcoming album 'Ch. 1 Vs. 1' due out on September 17th on Verve Records....