Latest Articles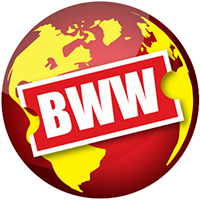 American Symphony Orchestra Opens Its Season At Carnegie Hall With Elgar's THE KINGDOM
by BWW News Desk - October 10, 2019
The 58th season of American Symphony Orchestra's Vanguard series at Carnegie Hall will open on October 31 with Music Director Leon Botstein leading the ASO in a performance of Edward Elgar's great choral work, The Kingdom, the second of Elgar's incomplete trilogy of oratorios.... (
more...
)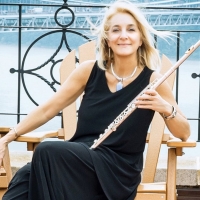 Carol Wincenc IT'S GOLDEN! Celebrates The Flutist's Five Decades On The Concert Stage
by BWW News Desk - September 26, 2019
... (
more...
)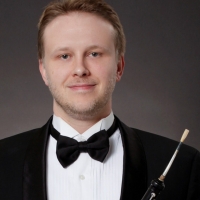 Pittsburgh Symphony Orchestra Names Kyle Mustain As Principal English Horn
by BWW News Desk - September 03, 2019
The Pittsburgh Symphony Orchestra and Music Director Manfred Honeck are pleased to announce the appointment of Kyle Mustain to the position of Principal English Horn. Mustain will assume the post in early September for the start of the 2019/2020 season. He comes to Pittsburgh from the Oregon Symphon... (
more...
)

DCINY Presents Music from South America
by BWW News Desk - May 29, 2019
DCINY (Distinguished Concerts International New York), presents ¡BUENA ONDA! MUSIC FROM SOUTH AMERICA, featuring two choral works by Venezuelan composer Alberto Grau and the world premiere of Argentinian composer Martin Palmeri's Gran Misa.  Led by guest conductors María Guinand from Venezuela and S... (
more...
)

US Marine Band With The All-Star Orchestra Wins Emmy
by BWW News Desk - May 07, 2019
'The President's Own' United States Marine Band in Partnership with the All-Star Orchestra took home an Emmy Award Saturday at the 62nd Annual New York Emmy Awards, which took place at the Marriott Marquis Broadway Ballroom in New York City.... (
more...
)

Andrea Bocelli Announces December 2019 USA Tour Dates
by BWW News Desk - March 20, 2019
Legendary tenor Andrea Bocelli announced today his December 2019 tour, kicking off in San Francisco, California, with additional stops in Las Vegas, San Diego, San Antonio, Houston, Columbus, Washington, D.C. and New York City. Andrea's performance in San Francisco will be a part of the official gra... (
more...
)

Conductor Mei-Ann Chen Announced As Principal Guest Conductor Of Austria's Recreation-Grosses Orchester Graz
by BWW News Desk - March 04, 2019
Artistic Director Mathis Huber of Austria's recreation-GROSSES ORCHESTER GRAZ announced today following this evening's concert performance that American-Taiwanese conductor Mei-Ann Chen has been appointed Principal Guest Conductor of the 17-year-old orchestra. The appointment extends through the 202... (
more...
)

Andre Previn - of Opera and Classical Music, as well as Hollywood, Broadway and Television - Dies at 89
by Richard Sasanow - March 01, 2019
Composer, conductor and pianist Andre Previn has died at the age of 89 on February 28. Previn was composer of the opera versions of Tennessee Williams's A STREETCAR NAMED DESIRE and Noel Coward's BRIEF ENCOUNTER, dozens of orchestral works, film scores, jazz works and the score for Tom Stoppard's ... (
more...
)

Internationally Lauded Pianist Ian Hobson To Appear At Zankel Hall
by BWW News Desk - February 08, 2019
The thoughtful and persuasive pianist Ian Hobson, whose playing has been described by Gramophone as 'intensely alive to expressive nuance, textural clarity and elastic shaping,' will appear in solo recital at Zankel Hall at Carnegie Hall on Monday evening, March 11, 2019, at 7:30 pm, presented by Fl... (
more...
)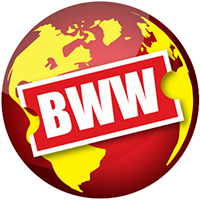 American Youth Symphony Celebrates The Year Of The Woman
by BWW News Desk - January 23, 2019
... (
more...
)