TAMPA VIDEO COVERAGE - PAGE 1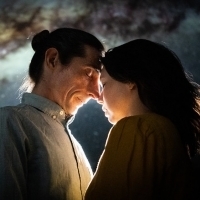 VIDEO: First Look At CONSTELLATIONS At Jobsite Theatre
by Stage Tube - June 20, 2019
What if every decision we've made-and not made-exists simultaneously in infinite parallel universes? So goes this bracing, glorious love story of Marianne and Roland, an urban beekeeper and a physicist, whose myriad possibilities unfold in sumptuous arcs and trajectories that challenge the distincti... (
more...
)

VIDEO: First Look At THE COMPLETE WORKS OF WILLIAM SHAKESPEARE (ABRIDGED) [REVISED] At Jobsite Theater
by Stage Tube - March 12, 2019
Jobsite Theater continues their 20th Anniversary Season with another 'greatest hits' return! They've dusted off their trunks full of everything from skulls to skirts and daggers to dinosaurs for a revival of The Complete Works of William Shakespeare (abridged) [revised] running Mar. 15 - Apr. 7 in t... (
more...
)

VIDEO: Get A First Look At SPAMILTON on Tour
by BWW News Desk - January 07, 2019
BroadwayWorld has a first look at the North American tour of the acclaimed musical comedy, Spamilton: An American Parody. The tour launched at Playhouse Square in Cleveland, OH on December 20, 2018 and is now on tour across the country, playing ten multi-week engagements in its first season.... (
more...
)