Mrs. Doubtfire - 2022 - Broadway Tickets, News, Info & More
A new musical comedy about the things we do to stay together.
Daniel Hillard, a struggling, out-of-work actor, will do anything for his kids. After losing custody in a messy divorce, he creates the kindly alter ego of Scottish nanny Euphegenia Doubtfire in a desperate attempt to stay in their lives. As his new character takes on a life of its own, Mrs. Doubtfire teaches Daniel more than he bargained for about how to be a father. A hilarious and heartfelt story about holding onto your loved ones against all odds,
Mrs. Doubtfire
is the musical comedy we need right now — one that proves we're better together.
Video preview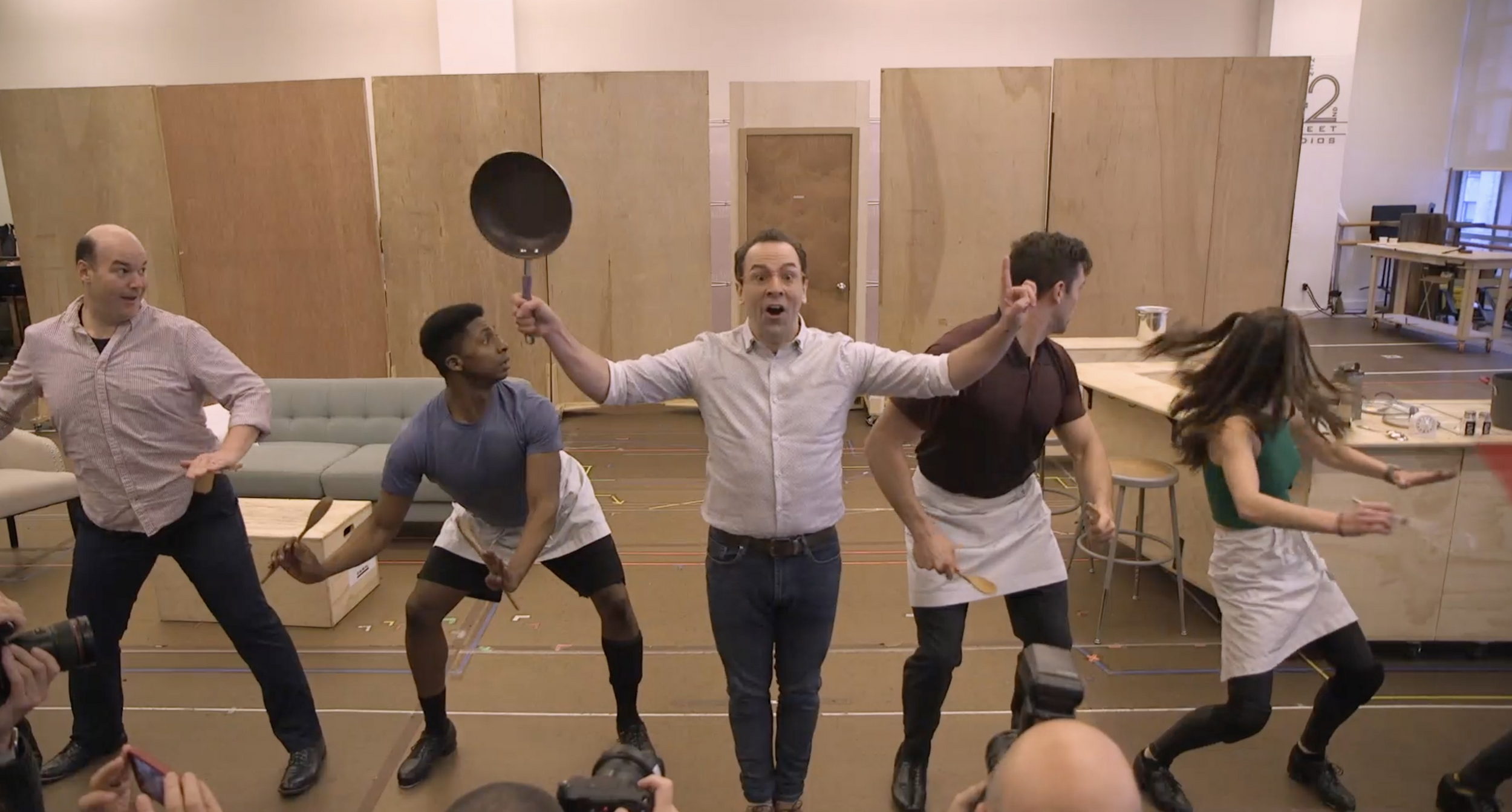 Photo preview
Running Time:
2 hours and 35 minutes, including one intermission
Featured Reviews For Mrs. Doubtfire
MRS. DOUBTFIRE: MUSICAL COMEDY MISFIRE FROM SOMETHING ROTTEN! TEAM - New York Stage Review
The tuner (using the term loosely) has two elements going for it: 1) its realistic view of one bittersweet consequence that families may face when divorce intervenes; and 2) the always remarkable Rob McClure pulling out multitudinous stops as the title character.
Mrs. Doubtfire Skirts the Problem - Vulture
Physically, the show has two core comic tools. The first is what Rob McClure can do with his Doubtfire get-up. He plays a broom like a guitar! He sets fire to his rubber bosom! He breakdances in a fitnesswear parade for Miranda's new line! McClure himself is an antic type, elfin and prone to sudden grace and funny squawks: Imagine Kermit the Frog with incredible vocal control. Putting him inside a bulky padded costume means that we're seeing the two layers spinning in opposite directions: In the show's best dance number - Mrs. Doubtfire learns to cook from a parade of tap-dancing YouTube chefs - McClure hikes up his dress and you see the frenzied duck-on-a-pond paddle that's going on beneath his skirt. The second comic tool is more broadly applicable: farce.
Mrs. Doubtfire Broadway Cast
Buy at the Theatre Shop
T-Shirts, Mugs, Phone Cases & More