Latest News on Richard Hillman
Stage Credits
Productions
[Off-Broadway, 2014]
Public Relations
[Off-Broadway, 2014]
Press Agent
[Off-Off-Broadway, 2002]
Press Representative
Richard Hillman Movies
Men
[1997]
Frank
Denial
[1998]
Carl
Girl
[1998]
Luke
Charades
[1998]
Tow Truck Driver
Wildflowers
[1999]
Graham
Palmer's Pick-Up
[1999]
Pearl
Detroit Rock City
[1999]
Scalper
Bring It On
[2000]
Aaron
Mambo Café
[2000]
Chris
Boys and Girls
[2000]
Frat Guy
Richard Hillman News
Photos: Go Inside Rehearsals for A CHORUS LINE Starring Drew Lachey at Cincinnati Playhouse in the Park
by Blair Ingenthron - Feb 5, 2023
Cincinnati Playhouse in the Park will be a singular sensation this spring with the opening of Moe and Jack's Place - The Rouse Theatre and an all-new production of A Chorus Line. Previews are set to begin on Saturday, March 11 with an official opening scheduled for Saturday, March 16, 2023. Check out photos from the first rehearsal here!
Photos: Mark William Returns to The Green Room 42 in TECHNICOLOR DREAMS
by Genevieve Rafter Keddy - Dec 11, 2022
Mark William returned to The Green Room 42 on Saturday, December 10th at 7 pm with a new show titled TECHNICOLOR DREAMS. Check out our photos here!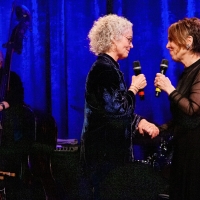 Review: THE LINEUP WITH SUSIE MOSHER at Birdland Theater Retains Its Sparkle After Four Years
by Stephen Mosher - Nov 17, 2022
Amy Irving stopped by THE LINEUP, making the last episode of the year even more magical than it already was.
Photos: The Cast of HOAGY CARMICHAEL'S STARDUST ROAD Meets the Press
by A.A. Cristi - Oct 25, 2022
Meet the cast and creative team for will the New York premiere of Hoagy Carmichael's Stardust Road, conceived by Susan H. Schulman, Michael Lichtefeld, and Lawrence Yurman, developed with Hoagy Bix Carmichael, and featuring music by the legendary Hoagy Carmichael. See photos of the cast!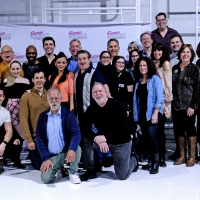 Photos: First Look at the Cast and Creative Team of ROMEO & BERNADETTE
by Chloe Rabinowitz - Apr 12, 2022
The Off-Broadway production of Romeo & Bernadette: A Musical Tale of Verona and Brooklyn, with book and lyrics by Mark Saltzman, music adapted from classic Italian melodies, directed and choreographed by Justin Ross Cohen, and starring the original cast, will open at Theater 555 for a limited engagement.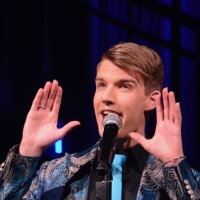 Photos: Mark William Brings LOVE SINGS to Chelsea Table & Stage
by Genevieve Rafter Keddy - Feb 15, 2022
Two time Broadway World Award winner Mark William celebrated Valentine's Day at Chelsea Table + Stage - New York's newest hotspot, with his new show Love Sings! The evening was full of romantic and show stopping love songs from Broadway, Pop, Hollywood, and The Great American Songbook.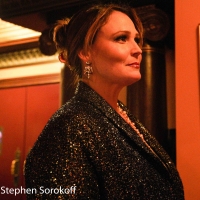 Photo Coverage: Lisa Howard Brings WHAT CHRISTMAS MEANS TO ME to Feinstein's/54 Below
by Stephen Sorokoff - Dec 13, 2021
Last Night at Feinstein's 54 Below, Lisa Howard was "The Belle Of The Ball" and did a show unlike anything "I" had ever seen.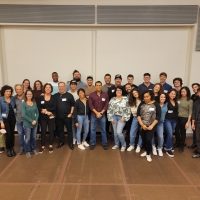 Photos: Go Inside the First Rehearsal for AMERICANO!
by Chloe Rabinowitz - Nov 9, 2021
Amas Musical Theatre in association with Quixote Productions will present a two-week developmental workshop of Americano!, a new musical with a book by Michael Barnard and Jonathan Rosenberg and music composed by Carrie Rodriguez at the New 42nd Street Studios (229 West 42nd Street).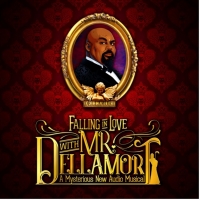 FALLING IN LOVE WITH MR. DELLAMORT Original Cast Recording Released Today
by Stephi Wild - Jul 23, 2021
The production will be released in association with Broadway Podcast Network, streaming in three unique episodes beginning July 30th.
BWW Feature: Helen Reddy - The Woman Who Roared
by Stephen Mosher - Sep 30, 2020
She meant a lot to many. Here's one man's story.