Photo Coverage: GEORGIE: MY ADVENTURES WITH GEORGE ROSE Celebrates First Preview
Last night the creative team of Georgie: My Adventures with George Rose celebrated after it's first preview and BroadwayWorld was there.
It has been said that theatre at its most basic is great storytelling. Georgie: My Adventures with George Rose is an exhilarating story, and indeed brilliantly told. Two-time Tony Award-winning character actor George Rose (The Mystery of Edwin Drood, My Fair Lady, The Pirates of Penzance), a bon-vivant with a flair for the dramatic and the eccentric, starred on the Broadway and London stages alongside luminaries like Katharine Hepburn, Noel Coward, Dame Edith Evans, Richard Burton, and Laurence Olivier in a storied career that met an unexpected end.
In this giddy, humorous, and moving celebration, Ed Dixon recounts his own tale of how he came to know and admire George over a twenty-year friendship until the unimaginable changed everything. Georgie introduces us to the greatest stars of the London and Broadway stage with laughs and surprises, tantalizing anecdotes, and flashes of song and dance. Georgie: My Adventures with George Rose is as hilarious and captivating as it is poignant and powerful. An amazing journey for all who love theater.
"I wrote Georgie because it's one of the largest events I've ever experienced in my life," shared Ed Dixon. "It covers more than twenty years, several countries, and a passel of famous people." He goes on to add, "Why tell his story now? He died in 1988. Because the moment I started writing it, I just knew it had to be told. What I didn't realize was that the story was so large it took years for me to mature enough to be able to tell it." He ended by saying, "I don't think a person is likely to have more than one story of this magnitude in a lifetime...Georgie is mine!"
Georgie: My Adventure with George Rose, directed by Eric Schaeffer, received its world premiere at The Signature Theatre in Arlington, Virginia, in January 2016. This roller coaster ride of a show captured audiences in Washington like none other.
Director Eric Schaeffer, had this to say, "It has been nothing but pure joy working with Ed Dixon to bring this special story to life. Not many artists would be able to shed layer after layer of emotion to expose the deep feelings of life and this extraordinary journey like he does on stage night after night." Schaeffer went on to add, "He is truly one of our great character actors working today in the American theatre, and Georgie lets him use all of his hidden talents to bring this story to life in a unique and original way." He concluded by stating, "The end result is an amazing night in the theatre for anyone who loves life in and beyond the footlights."
The creative team for Georgie: My Adventure with George Rose includes Eric Schaeffer (Scenic Design), Chris Lee (Lighting Design) and Megan E. Coutts (Production Stage Manager).
Georgie: My Adventures with George Rose will play the following performance schedule: Monday, Tuesday and Thursdayat 7:30pm, Friday at 8:00pm, Saturday at 3:00pm & 8:00pm, and Sunday at 3:00pm. There are no Wednesdayperformances except on January 25th, February 1st at 7:30pm and April 12that 7:30pm.
Tickets for Georgie: My Adventures with George Rose are priced at $69/$79 (including a $2 facility fee) and may be purchased through Telecharge.com, or by calling (212) 239-6200. Student rush tickets for $25 (25 and under with ID), will be available 30 minutes prior to curtain. For additional information, visit the website at www.GeorgieThePlay.com.
Georgie: My Adventures with George Rose is produced by Martin Platt and David Elliott, with Mary Cossette, Jamie deRoy, Riki Kane Larimer, Richard Winkler, and Mike Blank.
Photo Credit: Stephen Sorokoff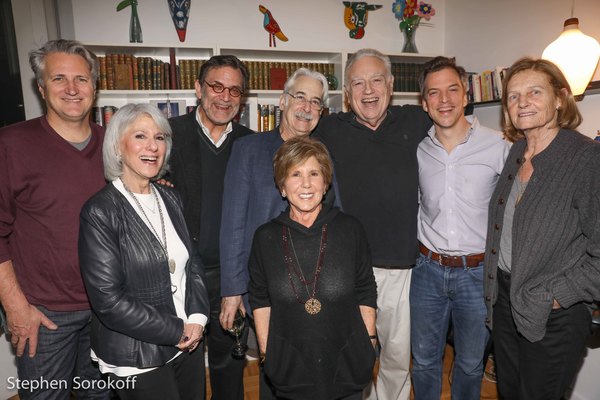 Eric Schaeffer
, director,
Jamie deRoy
,
Martin Platt
,
Riki Kane Larimer
,
Richard Winkler
,
Ed Dixon
,
David Elliott
,
Mary Cossette
Ed Dixon
&
Riki Kane Larimer
Richard Winkler
,
Ed Dixon
,
Jamie deRoy
Sidney Myer
,
Eda Sorokoff
,
Richard Hillman
Jamie deRoy
, spreading the word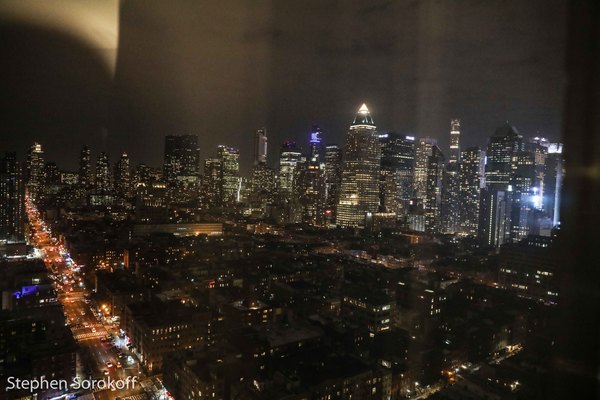 Georgie: My Adventures with
George Rose