Review: Steve Ross Brings SONGS I LOVE to Birdland
The Broadway at Birdland concert series presented singer/pianist Steve Ross in "Songs I Love" last night. Steve looked back at his long career and revisited songs from his first recording (1979) and his more recent efforts celebrating Alan Jay Lerner, Noel Coward and Stephen Sondheim. KT Sullivan who is currently appearing with Steve at the Irish Repertory Theatre in LOVE, NOEL: The Songs and Letters of Noel Coward (written and devised by Barry Day) joined Steve for a few songs. Steve Ross, an icon in New York City epitomizes the art form of cabaret. His sophisticated and elegant performances have been dazzling audiences world wide for decades.
Check out the photos!
The Cast Party which followed had a wide-ranging and exciting array of performers starting off with Birdland favorite Natalie Douglas. Susie Mosher who heads The Lineup, which is the wild anything goes variety show in the Birdland Theater on Tuesdays also was on Jim's list which included, Jason Kravitz, Frances Ruffelle, Vondy Curtis Hall, and TV Star Joely Fisher among others. The excitement wasn't just on stage. Cast Party which always attracts a celebrity audience had Brenda Vaccaro and David Zippel in the house.
Steve Ross was raised in Washington, DC, and heard a lot of music at home, some from his mother who played piano. In due course, he studied piano himself and by the time he had attended Georgetown University, spent a little time in a seminary, and served in the US Army, he had become an accomplished pianist, drawing his repertoire not from contemporary pop but from the Great American Songbook. In the early 70s he settled in New York City where he soon became well known on the city's cabaret scene. At first a background pianist, he was urged by club owners to sing and gradually began to do this, eventually training as a singer. As his personal style developed, so his reputation spread. Ted Hook, owner of Backstage, a piano bar in the midtown theatre district, hired him. The association was hugely successful and in 1979 Hook opened a new club, Onstage, especially to showcase Ross' talents. In 1981, Ross was booked into the Oak Room at the Algonquin Hotel where he played a considerable part in establishing the room as a perennial favorite of artists and customers. At some venues he would find himself accompanying leading entertainers who happened to be in the audience, among them Liza Minnelli and Ginger Rogers. Ross toured Australia in 1986, one of his shows there being recorded at Don Burrows' Supper Club, and he returned to that country in the late 90s. He has played many festivals, including Perth in Australia, Spoleto in Italy, and Hong Kong. Other international venues include seasons at London's Ritz Hotel and Pizza On The Park. In 1989, he hosted a live cabaret series for BBC Television, and back in America was host of New York Cabaret Nights, a series for National Public Radio.
Ross maintained his popularity and high standards through the 90s and into the early 00s. In the winter of 1996/7, he appeared in a revival of Noël Coward's Present Laughter at the Walter Kerr Theatre; the show, which starred Frank Langella, ran for 175 performances. At New York's Stanhope Park Hyatt Hotel in the winter of 2003/4 he presented a new cabaret show, My Manhattan, an elegant portrait of a hundred years of the city's life seen through song. Ross' repertoire draws from the work of songwriters past and present, such as George Gershwin, Cole Porter, with whose work he has a special affinity, Richard Rodgers and Lorenz Hart, and Stephen Sondheim. He has appeared with stride pianist Judy Carmichael, performing a show entitled Style Meets Stride that featured the music of Porter and Fats Waller. Ross sings in a light baritone voice, playing the piano with verve. For several years, he has been referred to as 'the Crown Prince of New York Cabaret," an unofficial but merited title.
Photo Credit: Stephen Sorokoff

Steve Ross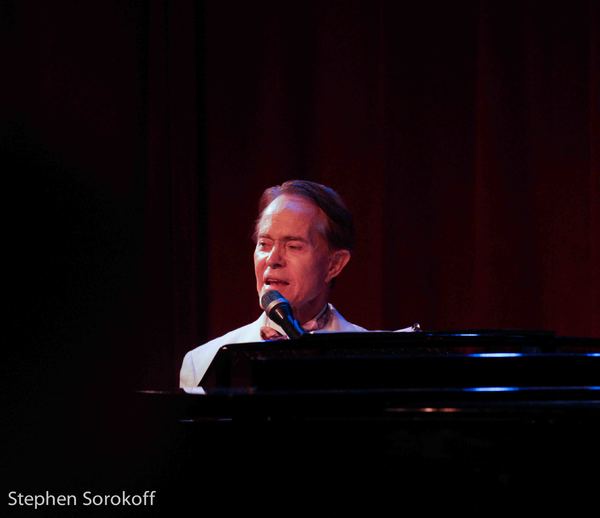 Steve Ross

Steve Ross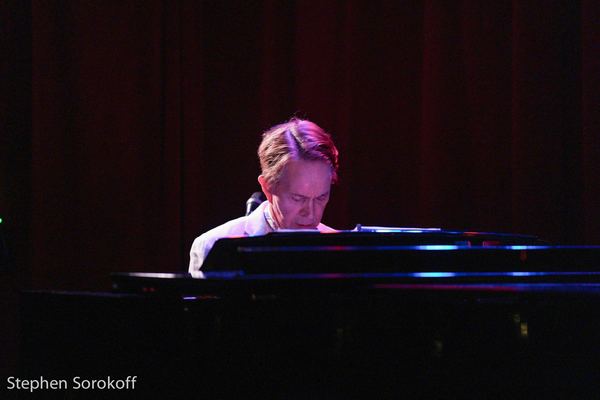 Steve Ross

Steve Ross

KT Sullivan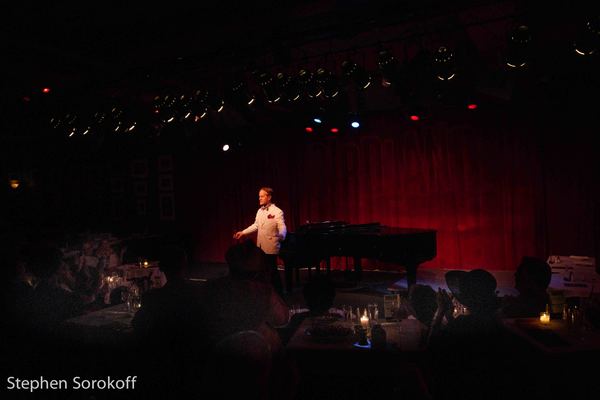 Birdland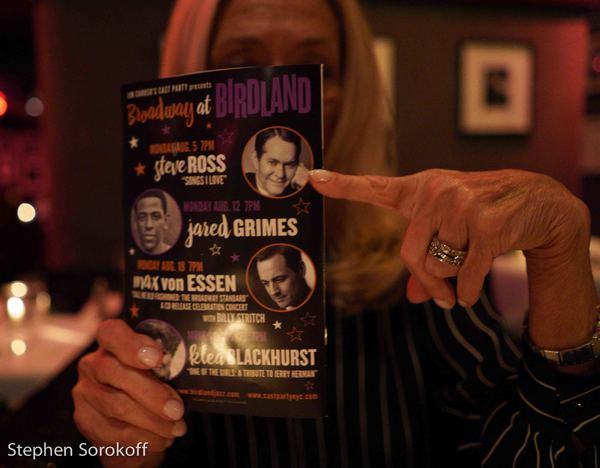 Lorna Dallas, Steve Ross, Eda Sorokoff

Richard Hillman & Lorna Dallas

Frances Ruffelle David Zippel, Eda Sorokoff

KT Sullivan, Sanford Fisher, Isanne Fisher

Jim Caruso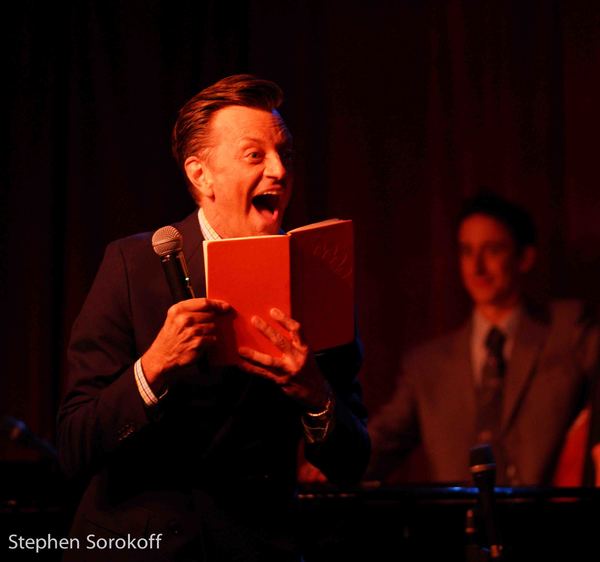 Jim Caruso

Natalie Douglas

Ted Firth, Jim Caruso, Susie Mosher

Joely Fisher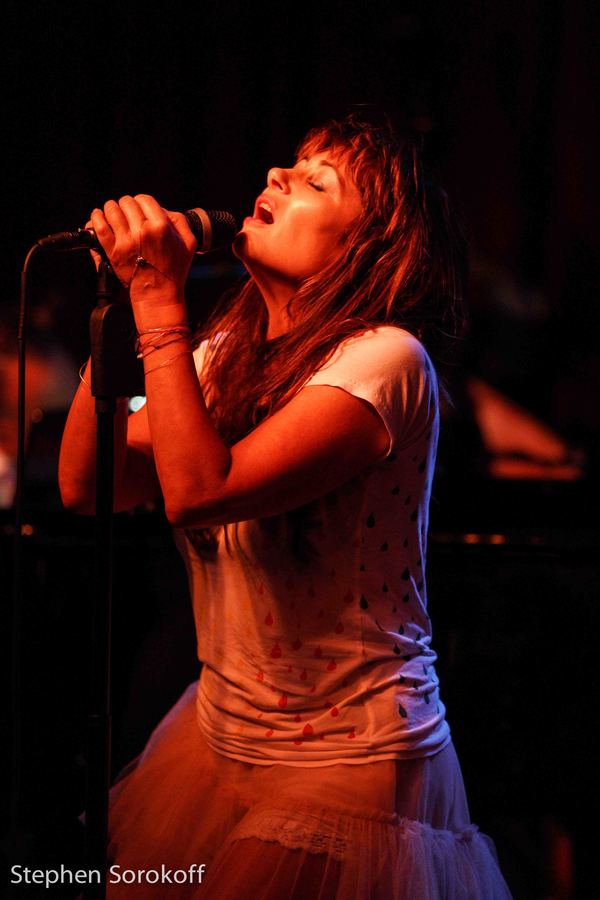 Frances Ruffelle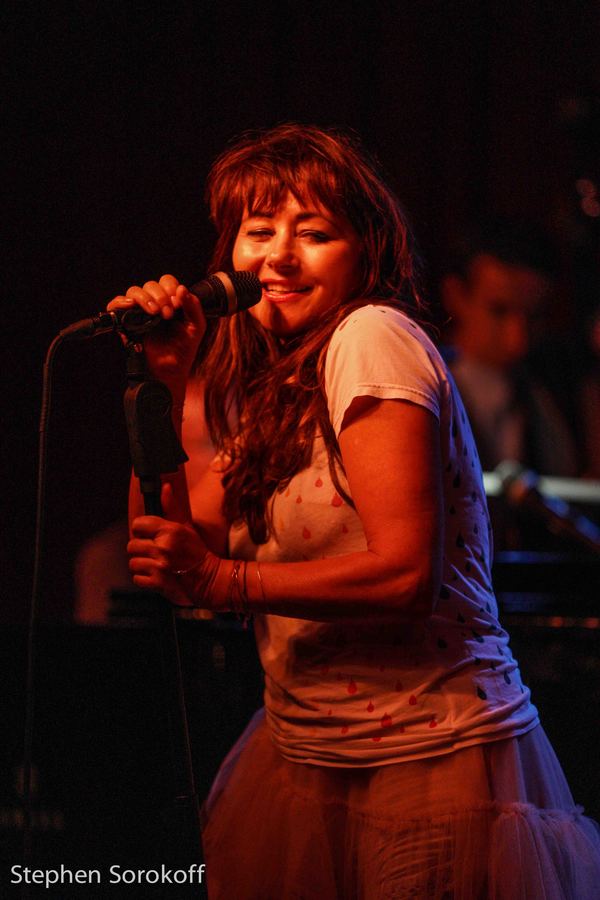 Frances Ruffelle

Vondy Curtis Hall