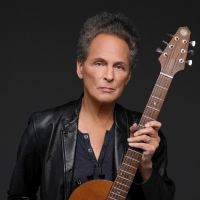 Lindsey Buckingham Releases New Single 'On The Wrong Side'
July 22, 2021

The song follows the news of Buckingham's first solo album in over a decade which was announced alongside a run of fall North American tour dates, as well as "I Don't Mind", the album's first single w...
---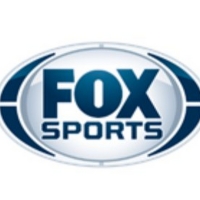 FOX Sports Adds NFL Quarterback Mark Sanchez to Its Elite NFL Game Talent Roster
July 14, 2021

The 10-year NFL veteran, who led the New York Jets to consecutive AFC Championship Games in his first two pro seasons, embarks on his first season as an NFL game analyst this fall.
---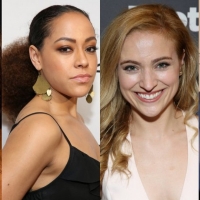 Jason Robert Brown, Larry Owens, Lilli Cooper and More Take the Stage At Feinstein's/54 Below This Month
by Alexa Criscitiello - July 01, 2021

This month, FEINSTEIN'S/54 BELOW, presents some of the brightest stars from Broadway, cabaret, jazz, and beyond.
---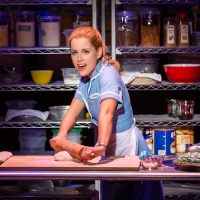 Midland Center for the Arts Announces 2021/22 50th Anniversary Celebration Season
by Chloe Rabinowitz - June 11, 2021

The Center will celebrate its 50th Anniversary Season. The season brings an exciting array of opportunities that are certain to dazzle, entertain and transport audiences to new places – and they've sa...
---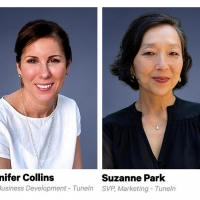 TuneIn Adds Two New Executives to Leadership Team
by Sarah Jae Leiber - June 08, 2021

With 75 million monthly active users, TuneIn is one of the most widely used streaming audio platforms that brings together live sports, news, music, podcasts and radio from around the globe.
---
Virtual Theatre This Week: June 7-13, 2021- with Matthew Morrison, Kelli O'Hara, Aaron Tveit and More!
by Nicole Rosky - June 07, 2021

This week (June 7-13) in live streaming: Matthew Morrison visits Backstage Live, the Next on Stage Season 3 finale, Show of Titles premieres, and so much more!
---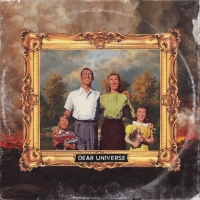 Felicity Debuts New Single & Music Video 'Lonely Nights'
by Sarah Jae Leiber - June 03, 2021

Just months after forming in 2013, the Orlando-based alt-rock newcomers were invited to perform at their hometown's stop on the 2014 Vans Warped Tour – their fourth show ever. S
---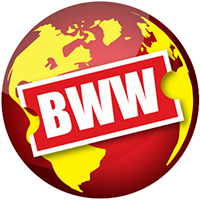 Northwest African American Museum Announces Programming For Juneteenth Week 2021
by Stephi Wild - June 03, 2021

Featured events include both in-person activations at various locations throughout Seattle, as well as online events that are accessible to audiences everywhere.
---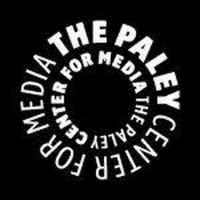 The Paley Center Announces Pride Month Celebration
by Sarah Jae Leiber - June 01, 2021

To commemorate the occasion, the Paley Center will release a PaleyImpact program, A Salute to LGBTQ+ Pride Achievements in Television, featuring a conversation with Cynthia Nixon, Ilene Chaiken, Laver...
---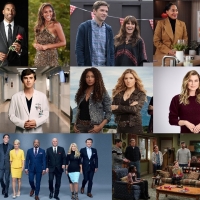 RATINGS: ABC Is Season's No. 1 Entertainment Network for 2nd Year in a Row in Adults 18-49
by Sarah Jae Leiber - May 27, 2021

ABC stands as the No. 1 entertainment network this season on 4 of the 7 days of the week among Adults 18-49, ranking No. 1 on more nights of the week than any other network.
---
Virtual Theatre This Weekend: May 22-23- with Lilli Cooper, Chuck Cooper, and More!
by Nicole Rosky - May 22, 2021

Broadway might be dark, but that doesn't mean that theatre isn't happening everywhere! Below, check out where you can get your daily fix of Broadway this weekend, May 22-23, 2021.
---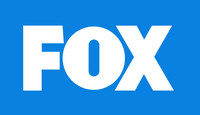 Scoop: Coming Up on a New Episode of FAMILY GUY on FOX - Sunday, May 16, 2021
by TV Scoop - May 10, 2021

Find out what's happening on Coming Up on a New Episode of FAMILY GUY and if it's a new episode, airing on FOX on Sunday, May 16, 2021!
---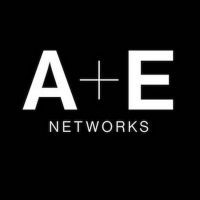 A&E's AMERICA'S TOP DOG Returns for Back-to-Back Seasons June 29
by Sarah Jae Leiber - May 06, 2021

The two-hour premiere of "America's Top Dog" begins Tuesday, June 29 at 8pm ET/PT. "An Animal Saved My Life" premieres with back-to-back episodes on Tuesday, July 6 at 9pm ET/PT.
---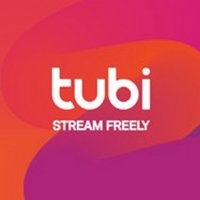 Tubi to Expand Programming Slate with Launch of Original Content
by Alexa Criscitiello - April 30, 2021

FOX Entertainment's free streaming service will debut 140+ hours of all-new content, including Tubi Original Documentaries from FOX Alternative Entertainment; animated titles from FOX Entertainment's ...
---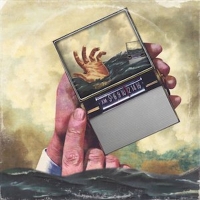 Felicity Reveals Crushing New Single 'Pendulum'
by Sarah Jae Leiber - April 23, 2021

"A lot of songs we've written are fairly common topics for musicians, but we thought it'd be incredibly unique to write something different for us," the band shares. "That's when we chose to write abo...
---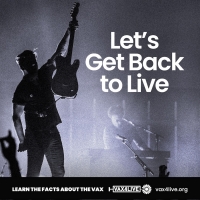 Live Music Industry Coalition Unites To Encourage Vaccine Awareness For The Safe Return Of Live Events
by Alexa Criscitiello - April 22, 2021

The live events industry has been shuttered for 13 months, and the results have been devastating. Clubs have gone quiet. Festival fields are empty. Symphony halls are silent. Theater lights remain dim...
---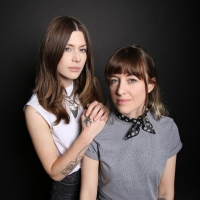 Larkin Poe to Perform Star-Spangled Banner Tonight on FS1's NASCAR Race Hub
by Sarah Jae Leiber - April 21, 2021

This week has already seen Larkin Poe joining forces with Dierks Bentley for an unforgettable rendition of U2's "Pride (In the Name of Love)," performed live at Nashville's Station Inn for the 56th Ac...
---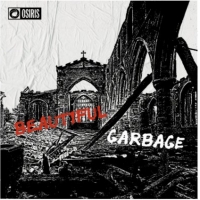 Osiris Media Announces Diverse Slate of Podcasts
by Sarah Jae Leiber - April 14, 2021

Osiris will also add rock music critic and podcaster Steven Hyden as Consulting Producer. Steven's background hosting successful music podcasts and writing about music for decades will help push the c...
---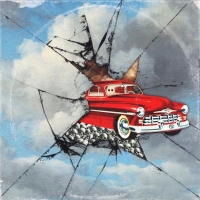 Felicity Signs to Adventure Cat Records, Shares New Single
by Sarah Jae Leiber - April 02, 2021

About their label debut "Hit and Run," the band adds: "This is one of the more personal tracks for us because it was inspired by a near-death car crash we were in.
---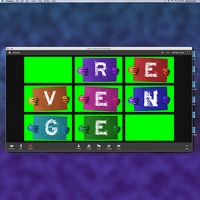 The Group Rep Presents A Reading Of REVENGE
by Chloe Rabinowitz - March 29, 2021

The Group Rep will present REVENGE, a brand-new thriller directed by Bruce Kimmel. We could tell you more, but why spoil the fun, and besides, if we told you more, we'd have to kill you. A reading of ...
---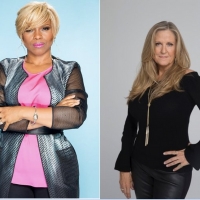 Relevé Entertainment Partners With Revelations Entertainment for HISTORY IN COLOR
by Sarah Jae Leiber - March 22, 2021

Each episode of HISTORY IN COLOR is directed by a leading African American icon and is their personal exploration of the lives of often-unknown people who blazed the trail for their career.
---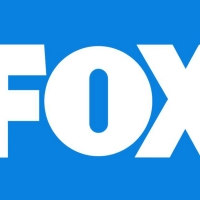 FOX Launches 'She's a Hero' Initiative on International Women's Day
by Sarah Jae Leiber - March 08, 2021

 In support of International Women's Day, FOX and SeeHer will introduce "She's a Hero" – an initiative that will honor and celebrate female first responders.
---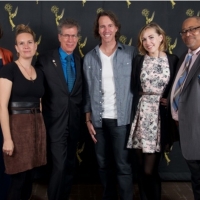 NATAS Announces Call For Scholarship Entries
by Alexa Criscitiello - March 04, 2021

The Foundation of The National Academy of Television Arts & Sciences has announced the call for entries for the Foundation's 2021 Scholarship Programs.
---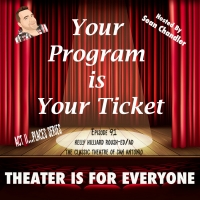 YOUR PROGRAM IS YOUR TICKET Podcast Welcomes The Classic Theatre Of San Antonio's Kelly Hilliard Roush
by Chloe Rabinowitz - March 03, 2021

Sean Chandler host of the podcast 'Your Program Is Your Ticket', in association with the Broadway Podcast Network, has announced an outstanding episode of its 'Act II...Places' series featuring Execut...
---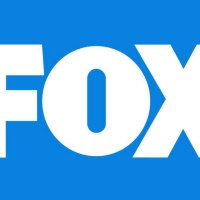 FOX Bet Super 6 Teams with THE MASKED SINGER for Season Five
by Sarah Jae Leiber - March 02, 2021

In advance of each episode of THE MASKED SINGER, viewers who download the FOX Bet Super 6 app will be presented with six questions to predict what will occur in the show that night.
---
Current Shows on FOX-SPORTS