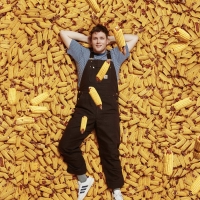 Tony Nominee Grey Henson Joins SHUCKED on Broadway; Full Cast Announced
by Team BWW - January 29, 2023

Complete casting has been announced as rehearsals commence tomorrow for Shucked, the new Broadway musical comedy. Check out all of the bios, ticket information and more.
---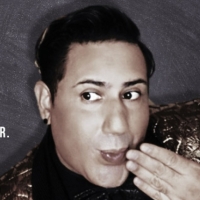 Hollywood Comes To Palm Springs For UNSUNG MIDLER
by A.A. Cristi - January 26, 2023

Popular (and most times infamous) podcaster, journalist, on-air personality, and former Palm Springs Pride Media Grand Marshal Alexander Rodriguez returns to the stage after a five-year absence (thank...
---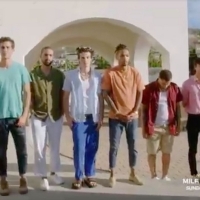 TLC Announces Men Featured in New MILF MANOR Series
by Michael Major - January 17, 2023

Learn more about the eight men featured on TLC's new hit series, MILF MANOR which premiered on Sunday, January 15th. Check out details on Joey, Ryan, Billy, Jose, Jimmy, Ricky, Harrison, and Gabriel!
---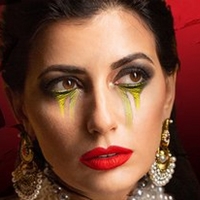 New England Premiere of QUEEN OF BASEL to be Presented at TheaterWorks Hartford in February
by Chloe Rabinowitz - January 12, 2023

TheaterWorks Hartford will present the New England Premiere of Queen of Basel by Hilary Bettis. Featuring an all Latinx cast and creative team, Queen of Basel runs February 3–26, 2023 at TheaterWorks ...
---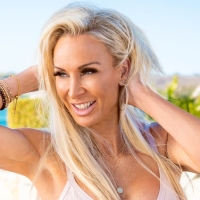 TLC Announces MILF MANOR Cast
by Michael Major - January 10, 2023

TLC is introducing the eight confident and strong-minded women who leave home for the chance to find love at a paradise destination in TLC's brand-new, love and relationship dating series, MILF MANOR....
---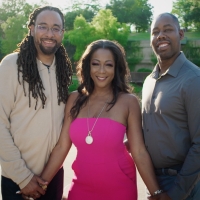 TLC to Premiere SEEKING BROTHER HUSBAND In March
by Michael Major - January 09, 2023

TLC has announced an all-new series coming later this year, SEEKING BROTHER HUSBAND, which follows four polyandrous relationships and their quests to add additional husbands into their families. The s...
---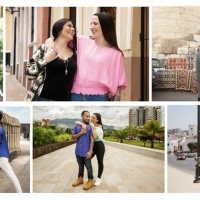 TLC's 90 DAY FIANCE: THE OTHER WAY Returns With Six Couples
by Michael Major - January 05, 2023

A new season of the hit series 90 DAY FIANCÉ': THE OTHER WAY returns in January as Americans pack their bags to go all in on love.  In season four, viewers will be introduced to many new couples, some...
---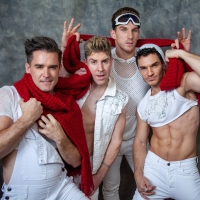 Feature: Gifts To Cabaret That Last All Year - Day Two
by Stephen Mosher - December 25, 2022

For the next eight days of the holiday season, Broadway World Cabaret is looking at artists that we consider gifts to the art form, every day of the year, not just Christmas day. Christmas Day is abou...
---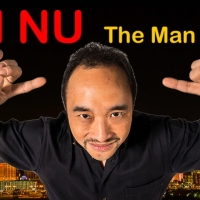 ALAIN NU, THE MAN WHO KNOWS Returns To Vegas with Residency at Notoriety in January
by Blair Ingenthron - December 19, 2022

Alain Nu, The Man Who Knows will return to The City of Entertainment starting Jan. 19, 2023, with his one-man residency show, Thursday-Saturday, at 7:00 p.m., in the Renkus Heinz Theater at Notoriety,...
---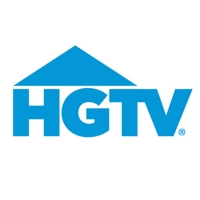 TEEN MOM 2 Stars Will Lead DOWN HOME FAB HGTV Series
by Michael Major - December 12, 2022

Chelsea and Cole DeBoer of Teen Mom 2 fame will begin the next chapter of their on-screen careers as HGTV's latest dream team in the network's new series Down Home Fab. Chelsea's bold vision will punc...
---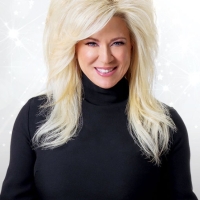 Theresa Caputo Live Comes to BBMann in April
by Stephi Wild - December 12, 2022

Theresa Caputo, better known to millions of fans as the "Long Island Medium" from TLC's hit reality series, will be appearing live at Barbara B. Mann Performing Arts Hall at FSW on Friday, April 14, 2...
---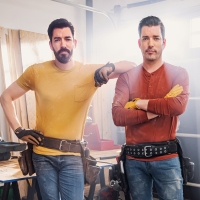 Drew And Jonathan Scott Will Face Off in BROTHER VS. BROTHER on HGTV
by Michael Major - December 07, 2022

The season features an illustrious lineup of judges, including David Bromstad (My Lottery Dream Home), Alex Guarnaschelli (Alex vs. America), Breegan Jane (The House My Wedding Bought), Trixie Mattel ...
---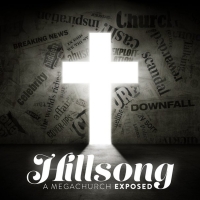 HILLSONG: A MEGACHURCH EXPOSED Docu-Series to Air on TLC
by Michael Major - December 05, 2022

TLC is set to debut an all-new fourth episode of the docuseries, HILLSONG: A MEGACHURCH EXPOSED, revealing new details and facts surrounding the star-studded Hillsong megachurch's shocking scandal and...
---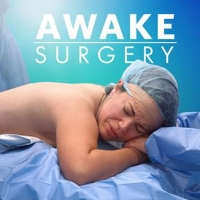 AWAKE SURGERY Limited Series to Debut on TLC
by Michael Major - November 30, 2022

If you want surgery and don't qualify for general anesthesia, or just have fears about general anesthesia, there's one doctor you can rely on and that's Dr. Meegan Gruber. Dr. Gruber has been a practi...
---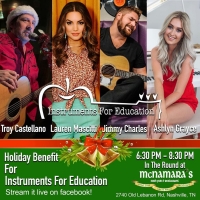 Troy Castellano And McNamara's Irish Pub & Restaurant To Host 2nd Annual Holiday Fundraiser & Instrument Drive
by A.A. Cristi - November 29, 2022

Middle Tennessee-based Instruments For Education (IFE) will host its 2nd annual holiday fundraiser and instrument drive raising money and collecting musical instrument donations for Nashville-area stu...
---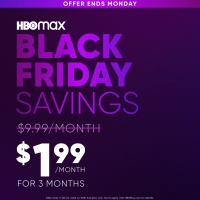 HBO Max and discovery+ Black Friday Offers Available Today
by Michael Major - November 21, 2022

Warner Bros. Discovery has announced Black Friday offers on HBO Max and discovery+ with an 80% savings on the first three months of ad-supported subscriptions to each platform. This gives viewers the ...
---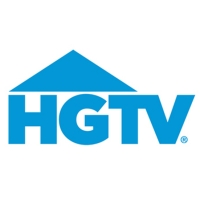 HGTV Orders New NO DEMO RENO Episodes Starring Jenn Todryk
by Michael Major - November 21, 2022

After attracting more than 18.4 million viewers to her sophomore season, which was a Top 3 non-news/sports cable program among W25-54 and upscale W25-54 during its run, Jenn will continue to create br...
---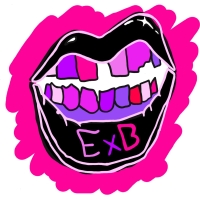 Experimental Bitch Announces UNSEASONING Campaign
by A.A. Cristi - November 18, 2022

Experimental Bitch has announced their UNSEASONING Campaign. The fiscally-sponsored theater company based in New York City that creates, develops, and produces badly-behaved, genre-defying performance...
---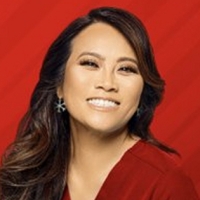 Dr. Pimple Popper Sets WITH EVERY CYST-MAS CARD I WRITE Holiday Special on TLC
by Michael Major - November 18, 2022

For some, the first thing on their wish list is the removal of unwanted bumps so they can look forward to the most wonderful time of the year! In between the holiday cheer, Dr. Lee and her staff help ...
---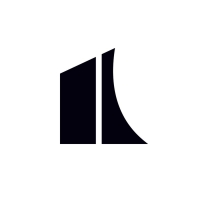 The Kennedy Center Announces 2022-2023 Social Impact Programs
by Chloe Rabinowitz - November 15, 2022

The Kennedy Center's Social Impact program announced partnerships and programming for the 2022–2023 season, including Community Partnerships, Culture Caucus, the Conflux, Social Practice Residents, an...
---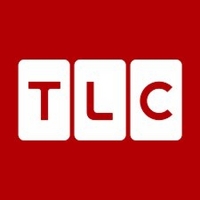 TLC Announces I AM JAZZ, SAY YES TO THE DRESS & More Return Dates
by Michael Major - November 14, 2022

Next year, TLC is bringing more love, family and relationships to tv lovers with the highly anticipated return of eight new seasons of returning fan favorites. Check out when 1000LB Best Friends, 1000...
---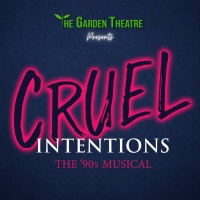 The Garden Theatre Will Stage the Houston Premiere of CRUEL INTENTIONS: THE '90S MUSICAL
by Stephi Wild - November 07, 2022

One of Houston's newest theatre companies, The Garden Theatre, has announced its plans to bring the stage version of a cult classic to life in Cruel Intentions: The '90s Musical at MATCH. Featuring th...
---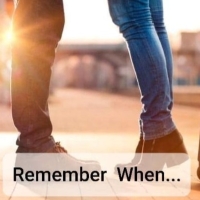 Feature Film REMEMBER WHEN... To Begin Production In 2023
by Blair Ingenthron - November 05, 2022

'Remember When...' is a forthcoming feature film, based on a story about the power and perseverance of love, and how, through the power of love therein lies an ability to overcome betrayal, sickness a...
---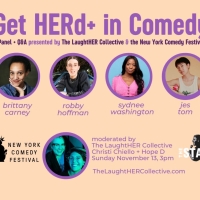 The LaughtHER Collective to Bring Stellar Roster Of Womxn+ And Diversity To The New York Comedy Festival
by Chloe Rabinowitz - November 01, 2022

The LaughtHER Collective is an organization on a mission to amplify womxn+ and diversity using the tools and techniques of comedy. On Sunday November 13th TLC can add The New York Comedy Festival to ...
---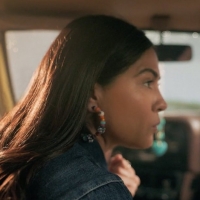 VIDEO: Taco Bell Taps Turnstile for New Nacho Fries Ad
by Michael Major - November 01, 2022

Taco Bell has a long-standing relationship with the band, having selected them for the Feed The Beat class of 2015 and cultivating the relationship over the last seven years. Turnstile is now one of t...
---
Current Shows on TLC