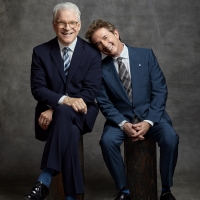 The Borgata Announces Steve Martin and Martin Short's YOU WON'T BELIEVE WHAT THEY LOOK LIKE TODAY! & More
by Chloe Rabinowitz - October 15, 2021

The Borgata has announced new comedic, dance and musical performances scheduled to take place at The Event Center and Music Box theater. The lineup of renowned, on the rise and legendary names in ente...
---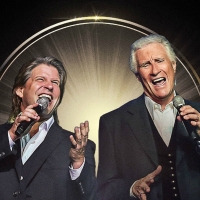 THE RIGHTEOUS BROTHERS - BILL MEDLEY AND BUCKY HEARD to be Presented at Popejoy Hall
by Chloe Rabinowitz - October 07, 2021

The Righteous Brothers - Bill Medley and Bucky Heard revive the iconic music of the legendary group on the Popejoy Hall stage Sunday, November 14, 2021 at 3 pm. Featuring such number one hits as "Unch...
---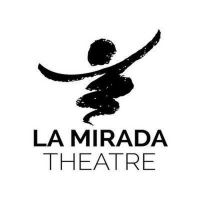 La Mirada Theatre for the Performing Arts Announces 2021-2022 Season of Special Events
by Chloe Rabinowitz - August 31, 2021

La Mirada Theatre for the Performing Arts Producing Artistic Director BT McNicholl will welcome you home to a very special return season of truly exhilarating events at the newly renovated theatre! Wo...
---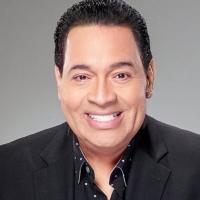 New Jersey Performing Arts Center to Presents A Stellar Line-up Of Latin Entertainment This Fall
by A.A. Cristi - August 18, 2021

This fall New Jersey Performing Arts Center presents a stellar line-up of the biggest Latin superstars.
---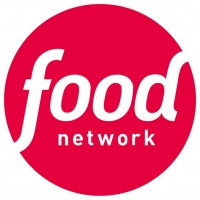 Halloween is Frightfully Spooky and Delicious on Food Network and discovery+
August 04, 2021

This year's Halloween event features a new season like no other of Halloween Wars with paranormal investigator and Ghost Adventures star Zak Bagans lending inspiration to the challenges.
---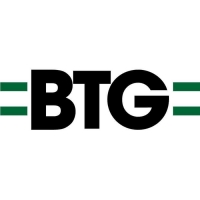 Berkshire Theatre Group Announces 2021/22 Fall and Winter Season
by Chloe Rabinowitz - July 30, 2021

Berkshire Theatre Group has announced the 2021/22 fall and winter season at The Colonial Theatre in Pittsfield and The Unicorn Theatre in Stockbridge. Berkshire Theatre Group carefully monitors CDC gu...
---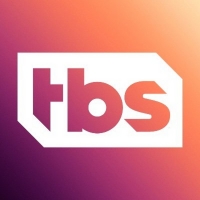 TBS Greenlights David Letterman's Iconic Segment STUPID PET TRICKS
July 28, 2021

Inspired by David Letterman's beloved segment "Stupid Pet Tricks," the new comedy series will retain all the original charm, silly fun, and appreciation for the often-absurd bond between humans and th...
---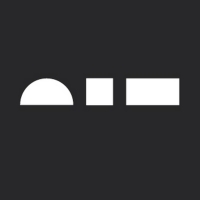 Kimmel Cultural Campus Announces 2021/2022 Season
by Chloe Rabinowitz - July 27, 2021

Kimmel Cultural Campus has announced the much-anticipated return of in-person performing arts across their venues: the Kimmel Center, the Academy of Music, and the Merriam Theater. On September 18, fr...
---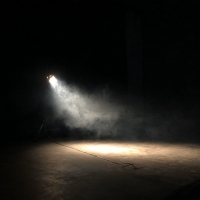 BWW Feature: Pandemic-Informed Art Is Acceptable, It's Valuable, And It's Just Fine
by Stephen Mosher - July 14, 2021

A wise man once said that art isn't easy. Well, life isn't either, and since life inspires art, the performers of the small venue circuit of New York City may be leaning into the pandemic for source ...
---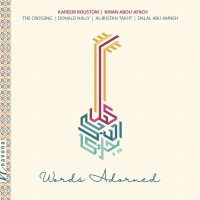 The Crossing Releases WORDS ADORNED
by Chloe Rabinowitz - July 09, 2021

WORDS ADORNED features The Crossing with the Al-Bustan Seeds of Culture's Takht Ensemble, and Palestinian vocal soloist Dalal Abu Amneh in commissioned works by Kareem Roustom and Kinan Abou-afach ins...
---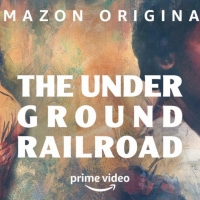 Barry Jenkins' Acclaimed Limited Series THE UNDERGROUND RAILROAD Will Screen at IFC Center
June 30, 2021

Over the course of her journey, Cora is pursued by Ridgeway (Joel Edgerton), a bounty hunter who is fixated on bringing her back to the plantation she escaped; especially since her mother Mabel is the...
---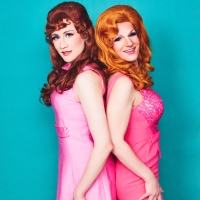 BWW Interview: Gloria Swansong and Maxie Factor - Two Sisters Making Each Other's Dreams Come True PART ONE
by Stephen Mosher - June 25, 2021

Gloria Swansong is a drag artist with a focus on the goddesses of the Thirties, Forties, and Fifties. Fellow drag performer Maxie Factor's focus is almost exclusively the divas of the Sixties. One i...
---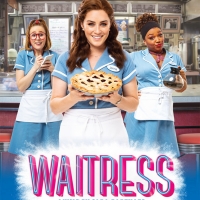 The State Theatre Center for the Arts Announces 2021-2022 Season
by Chloe Rabinowitz - June 23, 2021

The State Theatre Center for the Arts, Easton, PA, has announced its 2021-2022 Season, the 95th season at the historic venue.  Tickets for the new season will go on sale to State Theatre Members on Mo...
---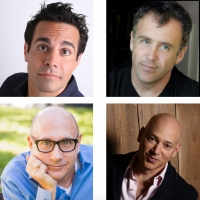 Mario Cantone, David Eigenberg, Willie Garson And Evan Handler To Reprise Roles In Max Original AND JUST LIKE THAT…
by Sarah Jae Leiber - June 09, 2021

Sarah Jessica Parker, Cynthia Nixon, Kristin Davis, Sara Ramírez and Chris Noth will star in the upcoming revival series.
---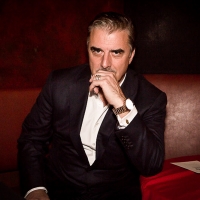 Chris Noth To Reprise Role Of Mr. Big In Max Original AND JUST LIKE THAT…
by Sarah Jae Leiber - May 26, 2021

Chris Noth will reprise the role of 'Mr. Big' in the Max Original series AND JUST LIKE THAT... This new chapter of the groundbreaking HBO series 'Sex and the City' follows 'Carrie' (Sarah Jessica Park...
---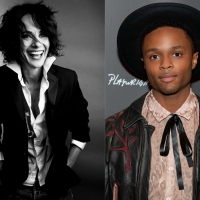 Rhinebeck Writers Retreat to Host Residencies for 23 Writers of Nine New Musicals
by Chloe Rabinowitz - May 26, 2021

Celebrating its 10th anniversary, Rhinebeck Writers Retreat will host nine weeklong in-person residencies for 23 musical theatre writers of nine new musicals between June 27 and August 29.  Writers in...
---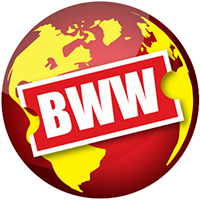 The Crossing Releases New Film OBLIGATIONS
by Sarah Jae Leiber - May 25, 2021

Obligations completes a trilogy of pandemic-time collaborations with filmmaker Brett Snodgrass and serves as a transition from works produced in isolation to the return of live singing as The Crossing...
---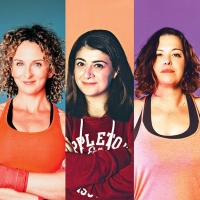 THE APPLETON LADIES' POTATO RACE Will Be Performed at Royalty Theatre in June
by Stephi Wild - May 24, 2021

In The Appleton Ladies' Potato Race, Penny (Anna Steen) returns to her childhood home just in time for the Appleton Show and its famous potato race, where the winning man's prize is $1,000 and the win...
---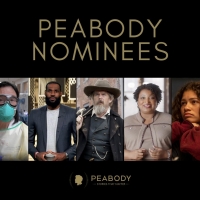 PEABODY AWARDS Announces 2021 Nominees
by Sarah Jae Leiber - May 04, 2021

The nominees were chosen by a unanimous vote of 19 jurors from over 1,300 entries from television, podcasts/radio and the web in entertainment, news, documentary, arts, children's/youth, public servic...
---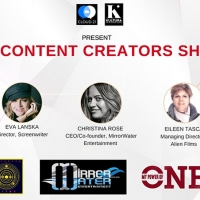 GLOBAL CONTENT CREATORS 2021 Special Virtual Event Featuring All-Female Panel Set For April 13
by A.A. Cristi - April 05, 2021

Cloud 21 PR International and Kultura PR International will present the inaugural installment of its latest franchise 'Global Content Creators Showcase 2021' a special event that will be held virtuall...
---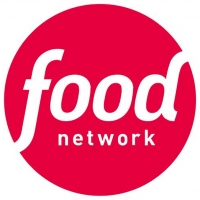 Food Network Strikes New Multi-Year Exclusive Deal With Guy Fieri
by Sarah Jae Leiber - April 05, 2021

"Guy Fieri infuses his unmatched energy and passion into every show he makes," said White. "He is truly one-of-a-kind, adored globally for his own love of food and his deep appreciation for the people...
---
130 Musicals That You Can Stream Now!
by Sarah Jae Leiber - April 04, 2021

BroadwayWorld has made a list of the best musicals and shows that you can watch from the comfort of your couch! Whether it's Netflix, Hulu, Disney+ or BroadwayHD, we have got you covered with all the ...
---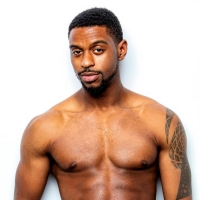 Meet The Cast Of MAGIC MIKE LIVE!
by A.A. Cristi - March 29, 2021

Find out who is in the cast of Channing Tatum's Magic Mike Live, which will open in Melbourne in the world's largest  spiegeltent, The Arcadia, at Birrarung Marr on 8 June 2021.  
---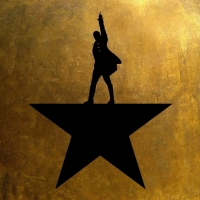 Season Tickets Now Available for Popejoy Hall 2021-2022 Season, Featuring HAMILTON & More
by Chloe Rabinowitz - March 23, 2021

Broadway is coming back to New Mexico when Popejoy Hall reopens this fall! Popejoy Presents announced the 2021-2022 season featuring the long-awaited Broadway national tour of HAMILTON, now scheduled ...
---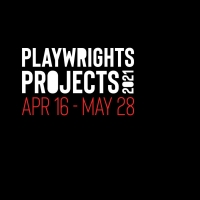 Alberta Theatre Projects Presents Seven New Plays
by Vicki Trask - March 16, 2021

Alberta Theatre Projects is thrilled to announce Playwrights Projects 2021, a series of seven online workshop readings of new Canadian plays by members of the Alberta Theatre Projects Playwrights Unit...
---
Current Shows on BIG-TEN-NETWORK