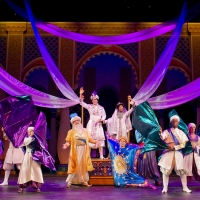 ALADDIN, FANTASIA, and More Will Be Performed on the Walt Disney Theatre on the Disney Wish Cruise Ship
April 30, 2021

New details have emerged about the upcoming entertainment and accommodations that will be available on board the Disney Wish, as part of the Walt Disney Cruise Line.
---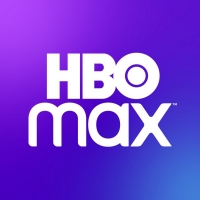 HBO Max Announces Plans to Develop More Than 100 Local Productions in Latin America
April 29, 2021

HBO Max today announced that it plans to develop more than 100 local productions in Latin America over the next two years, 33 of which are already in production. All these new programs will be exclusi...
---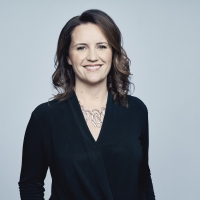 Suzanna Makkos Named Programming Head for Adult Swim
April 23, 2021

Adult Swim's development team, led by Walter Newman, will now report into Makkos, creating more synergy, expertise and influence as a combined adult animation team.
---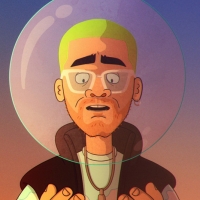 Easy Life Reveal Music Video for 'A Message To Myself'
April 01, 2021

In addition to the new track, the album also includes standout singles 'nightmares', 'daydreams', and more future-classics from the British five-piece, who won 'Best New British Act' at the 2020 NME A...
---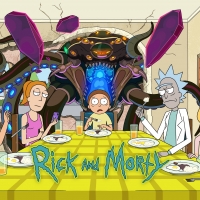 RICK AND MORTY Bends Space and Time With Global Premiere
March 30, 2021

Adult Swim has announced its Emmy ® Award-winning hit series will be rolling out the season five premiere across the globe starting on Sunday, June 20 at 11:00 p.m. ET/PT and are officially declaring ...
---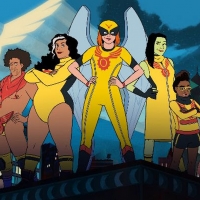 BIRDGIRL Takes Flight April 4 on Adult Swim
March 16, 2021

The series stars Paget Brewster (Criminal Minds) along with the main voice cast that includes Rob Delaney (Catastrophe), Sonia Denis (Set It Up), Kether Donohue (You're the Worst), John Doman (Blue Va...
---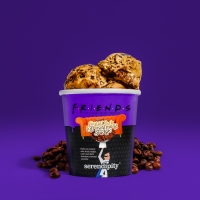 SERENDIPITY BRANDS Launches "Friends" Inspired Pint
March 14, 2021

The super-premium ice cream brand, Serendipity Brands announces its partnership with Warner Bros. Consumer Products, culminating in the release of four new pints inspired by fan-favorite series and mo...
---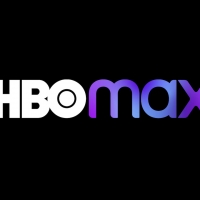 HBO Max Scheduled To Launch In 39 Territories Across Latin America In June 2021
February 11, 2021

WarnerMedia's direct-to-consumer streaming platform HBO Max is scheduled to launch in late June in 39 territories across Latin America and the Caribbean, marking the first availability for the platfor...
---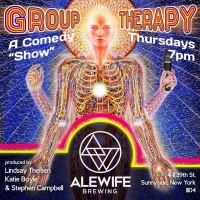 Group Therapy Comedy Outdoor Show to Take Place at Alewife Sunnyside
February 08, 2021

Laugh it up at Group Therapy Comedy outdoor show at Alewife Sunnyside! This heated, outdoor and socially distanced free comedy show features comics from Netflix, Comedy Central and NBC. The event is h...
---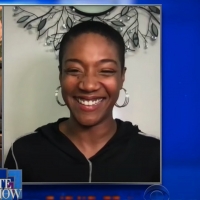 VIDEO: Tiffany Haddish Says She's a Shakespeare Nerd
by Stage Tube - February 05, 2021

Tiffany Haddish had to talk her man Common into doing the 'Silhouette Challenge' on TikTok, but she didn't have to ask Stephen twice when it came time to recite some Shakespeare in this hilarious inte...
---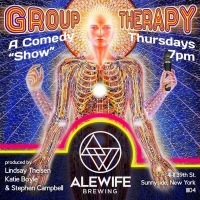 Transplants Comedy to Present Live Outdoor Show at Alewife Sunnyside
February 02, 2021

Transplants Comedy will present a Group Therapy Comedy outdoor show at Alewife Sunnyside. 
---
HAMILTON, MA RAINEY'S BLACK BOTTOM, Debbie Allen, Viola Davis and More Nominated for 52nd NAACP Image Awards
February 02, 2021

The full-list of nominees for the 52nd NAACP Image Awards were announced today in a special virtual event on NAACP Image Awards' Instagram channel hosted by Tony-award winning actress and singer Anika...
---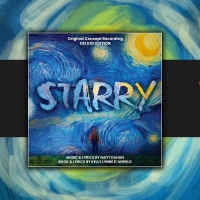 Mariah Rose Faith, Dylan Saunders, Joe Viba and More to Take Part in Virtual Listening Party of STARRY
January 27, 2021

On Friday January 29th at 4PM ET, Broadway Records will host a virtual listening party in celebration of the 1 year anniversary of the original concept recording of STARRY.  The party will feature the...
---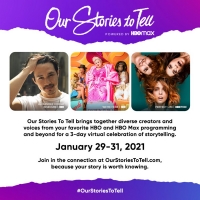 HBO Max Presents 'Our Stories To Tell' At Sundance Film Festival
January 26, 2021

HBO Max will host Our Stories to Tell, a multi-day, virtual experience with various invite-only and public events to empower and celebrate the streamer's commitment to African American, Asian American...
---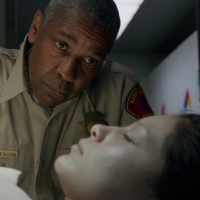 VIDEO: Watch the Trailer for THE LITTLE THINGS on HBO Max
by Stage Tube - December 23, 2020

A quick evidence-gathering assignment turned into so much more. Watch the trailer for 'The Little Things,' starring Academy Award(R) winners Denzel Washington, Rami Malek and Jared Leto. Coming to the...
---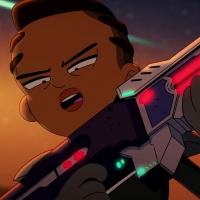 VIDEO: First Look at the New Season of FINAL SPACE
by Stage Tube - December 18, 2020

Adult Swim (AdultSwim.com), launched in 2001, is a WarnerMedia network offering original and acquired animated and live-action series for young adults. Airing nightly from 8 p.m. to 6 a.m. (ET/PT), Ad...
---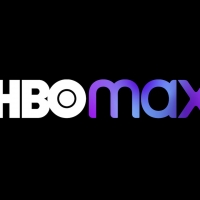 HBO Max Renews 12 DATES OF CHRISTMAS for a Second Season
December 17, 2020

HBO Max today announced a second season pickup for holiday dating series 12 DATES OF CHRISTMAS. 12 DATES OF CHRISTMAS follows single "leads" as they meet potential love interests and go on the titular...
---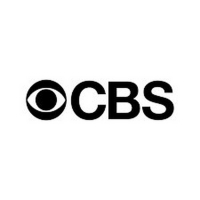 KIDS SAY THE DARNDEST THINGS Will Return Home to CBS
December 17, 2020

CBS is bringing the classic variety show KIDS SAY THE DARNDEST THINGS from CBS Studios and Anvil 1893 Entertainment back home to the Network for the 2020-2021 broadcast season.
---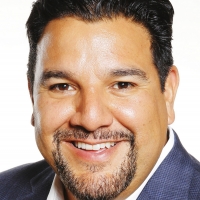 Cris Abrego Becomes First Latino Chair Of Television Academy Foundation
December 16, 2020

The Television Academy Foundation today announced its newly-elected board officers, including its first-ever Latino chair, who will serve two-year terms beginning Jan. 1, 2021, through Dec. 31, 2022....
---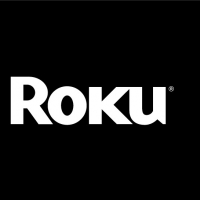 HBO Max to Launch December 17 on Roku Devices
December 16, 2020

Roku, Inc. (NASDAQ: ROKU) and WarnerMedia today announced an agreement to bring HBO Max to the Roku platform.
---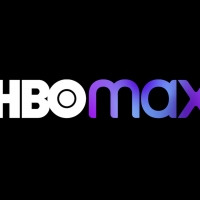 HBO Max Now Available on PlayStation5
December 16, 2020

Starting today, HBO Max is now available on PlayStation®5, the latest videogame console from Sony Interactive Entertainment.
---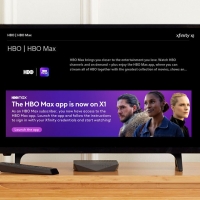 HBO Max App Launches on Xfinity X1 and Flex
December 15, 2020

WarnerMedia and Comcast announced the rollout of the HBO Max app on Xfinity X1 and Xfinity Flex, providing Xfinity customers with access to HBO Max's full portfolio of original series and programming ...
---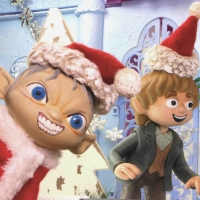 CHRISTMAS IN MIDDLE-EARTH Now Available To Stream Or Purchase
December 14, 2020

The holiday season just got a generous helping of second breakfast with the arrival of Christmas in Middle-Earth, a fan-made parody Christmas album by Brendan Dalton, adapted from the stage show by th...
---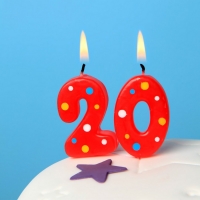 BWW Blog: A New Decade
by Student Blogger: Leah Packer - December 07, 2020

All I can do is draw on my past experiences for guidance, find the people who care about me, and trust in myself that I can do this. I can also make lists.
---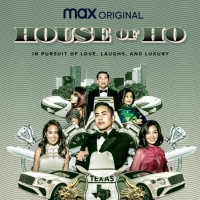 VIDEO: Watch the Trailer for HOUSE OF HO on HBO Max
by Stage Tube - December 03, 2020

Follow the lives, loves, and conflicts of the Hos, a wealthy Vietnamese-American family in Houston who've built a multimillion-dollar empire.
---
Current Shows on ADULT-SWIM
Latest ADULT-SWIM Tweets
5/12 @ 8:00 AM

adultswim - This original film has been green-lit. Any complaints and we're turning this internet around and going home… https://t.co/eobgDGxPdr
Retweet | Reply | Original Link   
5/10 @ 8:00 AM

adultswim - It's the combo you didn't know you wanted. The Bleepin' Robot Chicken Archie Comics Special premieres May 23 at mid… https://t.co/rgfw4L6Iey
Retweet | Reply | Original Link   
5/10 @ 6:00 AM

adultswim - See you on the playa next year #burningman https://t.co/T83qAYnzoH
Retweet | Reply | Original Link   
5/9 @ 8:00 AM

adultswim - The truth hurts sometimes. #Birdgirl Season finale of Birdgirl this Sunday at midnight on Adult Swim. https://t.co/nFW5Hahqtr
Retweet | Reply | Original Link   
5/9 @ 5:30 AM

adultswim - Moms always make it work #happymothersday @daddiemennis https://t.co/XeMibz80LI
Retweet | Reply | Original Link   
5/8 @ 8:00 AM

adultswim - Why not, right? New @FinalSpace tonight at 10:30pm https://t.co/IPUP9ovm1g
Retweet | Reply | Original Link   
5/6 @ 4:00 PM

adultswim - METOLIUS "Virtual Babysitter" created by Caleb & Kegan Swyers for #adultswimsmalls Watch the full episode:… https://t.co/kSTZgrB0uX
Retweet | Reply | Original Link   
5/6 @ 8:00 AM

adultswim - Filed under: "Dog with Bucket Hat" issues. #Birdgirl Season finale of Birdgirl this Sunday at midnight on Adult Sw… https://t.co/LJMaEIeczL
Retweet | Reply | Original Link   
5/5 @ 9:01 AM

adultswim - Adult Swim Singles is back with a new collection of new music from our favorite artists. Check out this week's trac… https://t.co/Q5y7JCohBA
Retweet | Reply | Original Link   
5/3 @ 8:15 AM

adultswim - There's some new birds on the block. Tuca & Bertie premieres on Sunday, June 13 only on Adult Swim. https://t.co/zBpoj38D3u
Retweet | Reply | Original Link   
5/2 @ 8:00 AM

adultswim - You know you fit into one of these New #Birdgirl tonight at midnight https://t.co/r9tc6hbgZF
Retweet | Reply | Original Link