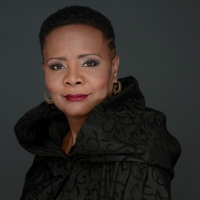 Tonya Pinkins, Ali Stroker, and Larry Owens Joins CABARET IN THE ROBARDS at Westport Country Playhouse
May 14, 2021

Westport Country Playhouse will present "Cabaret in the Robards," a series of live, in-person, on-stage performances headlined by Broadway musical talents, beginning in June.
---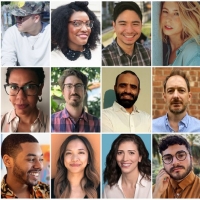 Sundance Institute Announces Class of 2021 Episodic Fellows
May 14, 2021

This structural evolution of the Lab emerged in dialogue with the rapidly shifting ecosystem of the industry, including scaling demand for fresh content across networks, streamers, and platforms.
---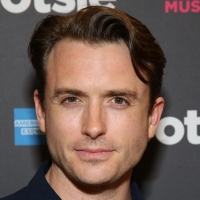 James Snyder, Kelli O'Hara, James Monroe Iglehart and More to Take Part in MAKE NF VISIBLE Benefit Event
May 14, 2021

On May 17, World NF Awareness Day, Broadway performers, plus other actors, musicians, chefs, athletes, and comedians. will come together to Make NF Visible, a World NF Day Live event to benefit the Ch...
---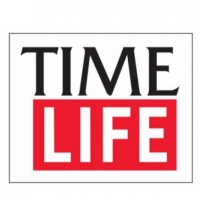 Time Life And THE SONG Release Live Performances Today
May 14, 2021

Songs by Season I artists All-4-One, Big & Rich, CeeLo Green, Lonestar, Rome Ramirez, Rick Springfield and Jim Messina will all be accessible for streaming. The two companies will also work closely to...
---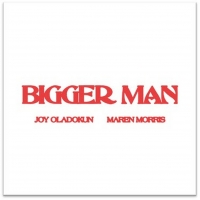 Joy Oladokun Collaborates With Maren Morris on New Song 'Bigger Man'
May 14, 2021

The release adds to an already notable career for Oladokun, who has shared three additional album tracks so far this year: "sorry isn't good enough," "jordan" and "wish you the best" featuring Jensen ...
---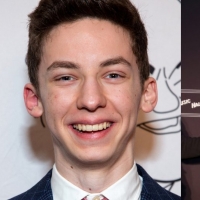 Who's New in the Cast of HIGH SCHOOL MUSICAL: THE MUSICAL: THE SERIES?
May 13, 2021

The cast of 'High School Musical: The Musical: The Series' also includes Olivia Rodrigo, Joshua Bassett, Matt Cornett, Sofia Wylie, Larry Saperstein, Julia Lester, Dara Reneé, Frankie Rodriguez, Joe S...
---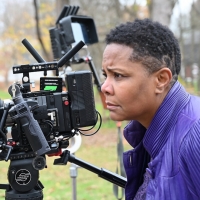 Tony Winner Tonya Pinkins Wins Best Director at Micheaux Film Festival
May 12, 2021

TONYA PINKINS is the Tony Award-winning veteran of nine Broadway shows, numerous Off-Broadway shows, daytime dramas: As The World Turns and All My Children; primetime series: Army Wives, Scandal, Goth...
---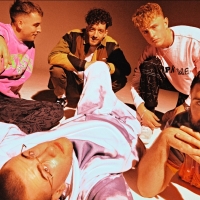 Easy Life Unveil New Track 'Have a Great Day'
May 12, 2021

Other album highlights include current single 'skeletons' which the band played during their US television debut on ABC's Jimmy Kimmel Live! (WATCH) and the powerful opening track, 'a message to mysel...
---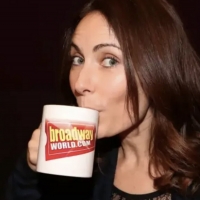 Wake Up With BWW 5/12: HAMILTON, THE LION KING, WICKED, and More Announce Re-Opening Dates
by Stephi Wild - May 12, 2021

Today's top stories: Shows that have announced new dates include Hamilton, The Lion King, Wicked, Little Shop of Horrors, MJ, Aladdin, Jersey Boys, Jagged Little Pill, and Tina!
---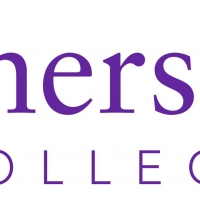 Emerson College Announces 2021 Distinguished Alumni Honorees For Achievements In Communication And The Arts
May 11, 2021

On Saturday, May 8, Emerson College honored alumni with its Distinguished Alumni Award and Young Alumni Achievement Award in a virtual celebration during its first annual Emerson Week, a college-wide,...
---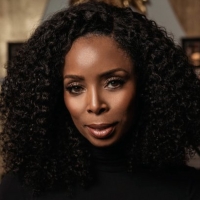 Tasha Smith Tapped as Director for Pilot Episode of Upcoming FOX Series OUR KIND OF PEOPLE
May 11, 2021

Tasha's work as an acting coach, through her TSAW Actor's Workshop, has been utilized by numerous luminaries including Mary J. Blige (for her Oscar nominated performance in Mudbound) and most recently...
---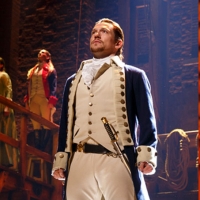 Breaking: HAMILTON, THE LION KING & WICKED Will Be First Broadway Shows to Re-Open This September
May 11, 2021

Three of Broadway's most beloved shows, Hamilton, The Lion King and Wicked, will resume performances on Broadway Tuesday, September 14, 2021, it was announced today on ABC's "Good Morning America."
---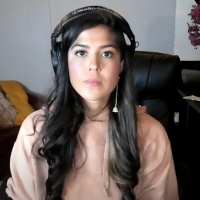 VIDEO: Arianna Afsar Performs "Erase You" From BHANGIN' IT
by Stage Tube - May 11, 2021

La Jolla Playhouse has released a new video featuring Arianna Afsar performing 'Erase You' from the upcoming new musical Bhangin' It, which premieres in 2022.
---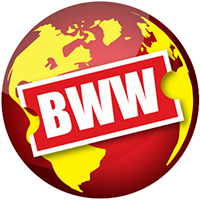 Vir Das Focuses On Grief In Newest Installment Of Acclaimed #TENONTEN Stand Up Series
May 10, 2021

Vir Das presents the fourth installment of his new standup series #TenOnTen, this month devoted to exploring grief amidst India's devastating surge of COVID cases.
---
GREY'S ANATOMY & STATION 19 Renewed for the 2021-2022 Season
May 10, 2021

In the 2020-2021 season, "Grey's Anatomy" ranks as the No. 1 entertainment series among Adults 18-49 and as ABC's No. 1 show this season in both Total Viewers (8.3 million) and Adults 18-49 (2.0/12).
---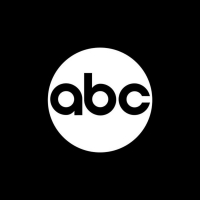 Scoop: Coming Up on the Season Finale of SHARK TANK on ABC - Friday, May 21, 2021
by TV Scoop - May 10, 2021

Find out what's happening on Coming Up on the Season Finale of SHARK TANK and if it's a new episode, airing on ABC on Friday, May 21, 2021!
---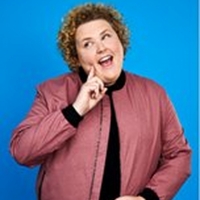 Fortune Feimster Announced at Paramount Theatre, March 11
May 07, 2021

Comedy Works Entertainment presents Fortune Feimster's 2 Sweet 2 Salty Tour coming to Paramount Theatre in Denver on Friday, March 11th at 7:00pm.
---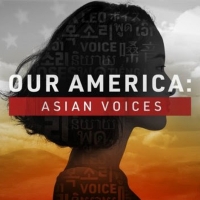 OUR AMERICA: ASIAN VOICES News Special Premieres This Weekend
May 07, 2021

'Asian Voices' will air across linear in the following markets: New York, Los Angeles, Chicago, Philadelphia, San Francisco, Houston, Raleigh-Durham and Fresno, as well as on the stations' 32 connecte...
---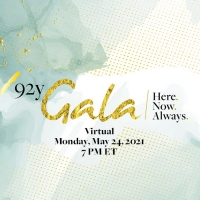 Anna Deavere Smith, Laurence Belfer, Christian McBride & Marshall Weinberg to be Honored at 92Y's Virtual Gala
May 07, 2021

On May 24, 2020, 7:00-8:00 pm ET, the 92nd Street Y will host a virtual gala to honor exceptional individuals and celebrate the many ways in which donor support has transformed 92Y during the pandemic...
---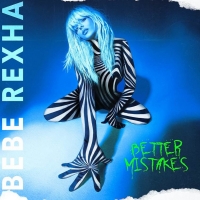 Bebe Rexha Releases New Album 'Better Mistakes'
May 07, 2021

The music video for "Break My Heart Myself" featuring Travis Barker made its global broadcast premiere on MTV Live, MTVU and across MTV's global network of channels, as well as on the Viacom CBS Times...
---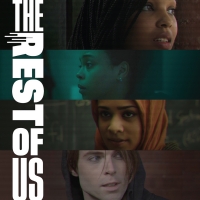 Multicom Releasing Linda G. Mills' 'The Rest Of Us' for National Mental Health Awareness Month
May 06, 2021

Multicom will release Linda G. Mills' narrative feature film THE REST OF US nationwide on May 6 to coincide with Mental Health Awareness Month.
---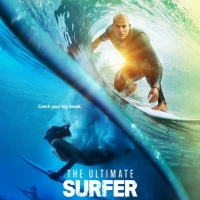 ABC Announces the Cast of THE ULTIMATE SURFER
May 06, 2021

Former NFL quarterback Jesse Palmer is set to host the surf competition series with sports anchor Erin Coscarelli and the iconic voice of professional surfing Joe Turpel to serve as commentators.
---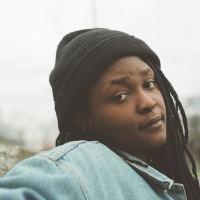 Joy Oladokun's 'sorry isn't good enough' Music Video Debuts Today
May 06, 2021

Her first release since signing a joint partnership with Amigo Records/Verve Forecast/Republic Records, "sorry isn't good enough" is from Oladokun's highly-anticipated forthcoming major label debut al...
---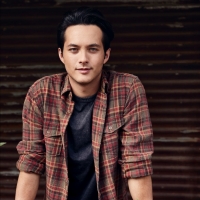 AMERICAN IDOL Winner Laine Hardy Named Official Ambassador of Louisiana
May 06, 2021

Catch Laine in Lake Charles, LA next month as he hits the water and the stage, for Hook & Barrel's Salty Catch Trout Shoutout, benefitting disaster relief in Louisiana. 
---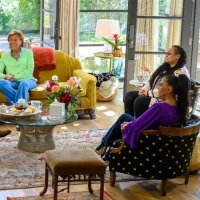 TURNING THE TABLES WITH ROBIN ROBERTS Premieres July 30 on Disney Plus
May 06, 2021

Guests include Debbie Allen, Sofia Carson, Jamie Lee Curtis, Jenna Dewan, Sheila E., Melissa Etheridge, Mickey Guyton, Betsey Johnson, Billie Jean King, Tig Notaro, Raven-Symoné and Josie Totah.
---
Current Shows on ABC
Latest ABC Tweets
5/16 @ 9:01 PM

ABC - Tourism leaders in Detroit are banking on a return of conventions and business meetings shut down last year due to… https://t.co/04baXCn3gY
Retweet | Reply | Original Link   
5/15 @ 7:32 PM

ABC - Nearly every Republican who voted to impeach former Pres. Trump has been admonished by the party and has attracted… https://t.co/5ahLrjaI11
Retweet | Reply | Original Link   
5/15 @ 7:09 PM

ABC - While the TSA employs nearly 50,000 transportation security officers to keep America's skies secure, the number of… https://t.co/f27XLc5oZ6
Retweet | Reply | Original Link   
5/15 @ 6:49 PM

ABC - How much of an effect are the vaccines having and what accounts for rising case loads and hospitalizations in some… https://t.co/vs0JVdJFbq
Retweet | Reply | Original Link   
5/15 @ 6:32 PM

ABC - "Director Taylor Sheridan stages tremendously exciting action, but it's around a story you've seen hundreds of time… https://t.co/j3e5arviH5
Retweet | Reply | Original Link   
5/15 @ 6:14 PM

ABC - "In this day and age it is rare to get to decide when your show should come to an end, and we are grateful along wi… https://t.co/f8YLHNYDFH
Retweet | Reply | Original Link   
5/15 @ 5:58 PM

ABC - News organizations demanded an explanation for an Israeli airstrike that targeted and destroyed a Gaza City buildin… https://t.co/Tktz3TaqEE
Retweet | Reply | Original Link   
5/15 @ 5:41 PM

ABC - NEW: After nearly a week of searching, the tiger seen roaming the streets of a neighborhood in Houston has been fou… https://t.co/tkXVg7vXOY
Retweet | Reply | Original Link   
5/15 @ 5:31 PM

ABC - No, your (itchy, red) eyes are not deceiving you—allergy season is getting worse, and climate change is to blame. https://t.co/vXGaKttlj1
Retweet | Reply | Original Link   
5/15 @ 5:13 PM

ABC - Nearly every Republican who voted to impeach former Pres. Trump has been admonished by the party and has attracted… https://t.co/DXkVJyEfnH
Retweet | Reply | Original Link   
5/15 @ 5:08 PM

ABC - Florida's major amusement parks are adjusting their face mask policies after the federal government loosened its re… https://t.co/vU3xNmfn0J
Retweet | Reply | Original Link   
5/15 @ 4:49 PM

ABC - The mayor of Mississippi's capital city and a state senator are apologizing for shootings by city and state law enf… https://t.co/1uuWqn8nKr
Retweet | Reply | Original Link   
5/15 @ 4:32 PM

ABC - A California man arrested for allegedly sexually assaulting an Asian woman is suspected of two other attacks and co… https://t.co/yIeC9dVp01
Retweet | Reply | Original Link   
5/15 @ 4:14 PM

ABC - A large study finds that low-dose and regular-strength aspirin seem equally safe and effective for preventing addit… https://t.co/5vvd5fQket
Retweet | Reply | Original Link   
5/15 @ 4:13 PM

ABC - Tensions are rising between turtle rescue organizations and the Florida Wildlife Commission that oversees their wor… https://t.co/kbuNoLLBWL
Retweet | Reply | Original Link   
5/15 @ 3:57 PM

ABC - Native American tribes say two new Arizona election laws won't make it any easier for their voters. https://t.co/FueRQ2Xqjo
Retweet | Reply | Original Link   
5/15 @ 3:52 PM

ABC - BARKWATCH: A beach near Italy's capital Rome has reopened and welcomed back some very special visitors—dogs!… https://t.co/Ej5L8z1y1o
Retweet | Reply | Original Link   
5/15 @ 3:39 PM

ABC - There will be no Triple Crown winner this year after an 11-1 underdog pulls an upset at the Preakness. https://t.co/wOFoL5NmEd
Retweet | Reply | Original Link   
5/15 @ 3:07 PM

ABC - "We've been flooding our content with humor just to normalize how difficult parenting can be." https://t.co/riIdy2cIYD
Retweet | Reply | Original Link