Scoop: Coming Up on THE BACHELORETTE on ABC - Monday, June 25, 2018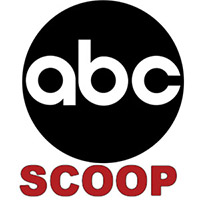 "Episode 1405" - Becca has reached the halfway point in her search to find her soul mate and what better place for her to try her luck than in Las Vegas. Colton and Becca explore the vast desert from an unusual vantage point. Nine fortunate bachelors get the kick of a lifetime, visiting iconic entertainer Wayne Newton and his wife at their lavish estate. He challenges them to write new lyrics for his classic hit "Danke Schoen," showcasing their love for Becca, and then sing them in front of a live audience. The dreaded two-on-one date features David and Jordan in an intense showdown. What bachelors will find they have run out of luck - and roses? Find out on "The Bachelorette," MONDAY, JUNE 25 (8:00-10:01 p.m. EDT), on The
ABC
Television Network, streaming and on demand. Becca takes Colton for a special adventure. The couple go on a camel safari, each on top of a beautiful humpback camel, riding through the desert and taking in the panoramic Virgin Mountains. They arrive at a hot tub right in the middle of the desert for a rejuvenating soak. Later, an intimate dinner and a private double-decker bus trip along the neon-lit Strip offers Becca the opportunity to move pass her issues with Colton's dating past. But will she be able to? Nine men travel to a sprawling estate where Becca greets them along with Mr. Las Vegas himself - Wayne Newton - who is accompanied by his wife, Kathleen McCrone Newton. After showing off his collection of vintage cars and massive collection of Vegas memorabilia to the awestruck bachelors, Newton has a music-themed test for them. Each must write his own love-for-Becca lyrics for his iconic 1963 hit "Danke Schoen" and then perform their new renditions of the song in front of a live audience. Newton introduces "Becca's Bachelorette Rat Pack" to the appreciative crowd and the men do their best to stay on key. Afterward, one man acts immaturely and considers leaving for good, but Becca entrusts the group rose to an unsuspecting, charming bachelor. Confrontational from the start, David and Jordan embark on their two-on-one date with Becca. They drive through the wondrous red sandstone formations of the Valley of Fire to arrive at a rest area. The two men face off with
THE BACHELORETTE
caught in the middle. Which of these feuding bachelors will end up with the date rose? More drama ensues at the cocktail party as the man who threatened to leave earlier, spirals out of control in his attempt to stay, alienating the other guys. Will Becca reserve a rose for him? Only nine men will remain, competing for Becca's heart as they move on to historic Richmond, Virginia. Becca's 12 suitors are:
Blake, 28, a sales representative from Bailey, Colorado
Chris, 30, a sales trainer from Orlando, Florida
Colton, 26, a former professional football player from Denver, Colorado
Connor, 25, a fitness coach from St. Petersburg, Florida
David, 25, a venture capitalist/chicken from Denver, Colorado
Garrett, 29, a medical sales representative from Reno, Nevada
Jason, 29, a senior
CORPORATE
banker from Buffalo, New York
John, 28, a software engineer from San Francisco, California
Jordan, 26, a male model from Crystal River, Florida
Leo, 31, a stuntman from Studio City, California
Lincoln, 26, an account sales executive from Los Angeles, California
Wills, 29, a graphic designer from Los Angeles, California Hosted by Chris Harrison, "The Bachelorette" is a production of Next Entertainment in association with Warner Horizon Unscripted & Alternative Television. Mike Fleiss, Elan Gale, Bennett Graebner and Nicole Woods are the executive producers. "The Bachelorette" is broadcast in 720 Progressive (720P), ABC's selected HDTV format, with 5.1 stereo surround sound.