BIO:

In the summer of 2010, Tim Harrington and Paul Wright were playing for spare change in Boston's Faneuil Hall Marketplace. In two short years since, Tall Heights has headlined packed listening rooms across New England, toured down to Austin, TX to showcase at South By Southwest Music Festival, and performed alongside national acts like David Wilcox, Ryan Montbleau, and Andrew Belle. Tall Heights released Rafters, in September 2011, and sold 700 copies in the first 7 days. While many artists in their genre had of late retreated to the wilderness to record, Tall Heights stayed in the city. These five tracks were recorded over a few sweltering months in a small bedroom of their Boston apartment with an SM58 microphone, an iMac, a guitar, a cello and their voices. And, although there was neither cabin nor lake, Rafters spread across their Thoreauvian folk scene like brushfire, with over 4,000 copies sold to date. With their sophomore release, The Running of the Bulls EP (October, 2012), Tall Heights responded to their fans' growing hunger to download and relive the enchanting, bottomless ambiance of their live performance. Over four days at Q Division Studios in Somerville, MA, Tim and Paul shut their eyes, breathed and performed, recording their most haunting material to date. Thematically, the EP's narrative voice, quiet and bold, continually locates the artist as a vigilant figure on a fast-paced and ever changing landscape. Fittingly so, The Running of the Bulls EP, humble and live, has quickly placed Tall Heights as an ever stronger force on this robust folk scene amongst the nation's most esteemed new artists.
Latest Tweets
| | |
| --- | --- |
| 6/1 @ 1:28 PM | |
| | |
| --- | --- |
| 6/1 @ 1:26 PM | tallheights - Summer is shaping up over here! Just added new shows in Cleveland, Columbus, Grand Rapids, Montreal, Pittsburgh, an… https://t.co/rmc7o9vpAs |
| | |
| --- | --- |
| 5/20 @ 11:07 AM | tallheights - Tickets for our September shows in Atlanta, Brooklyn, Carrboro, DC, Holyoke and Philly, with @towrsmusic just went… https://t.co/pjuaHjRsqq |
MORE TWEETS
Latest Articles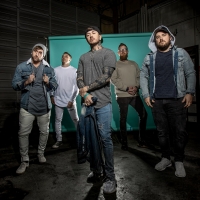 S.A.M. Releases New Album 'Choke Artist'
by Michael Major - February 14, 2022
Nashville & Memphis, TN based S.A.M are grabbing the brass ring of stardom with the release of new album "Choke Artist".  The 8-song album launched with the track Way Out" featuring red hot Southern Rapper Jelly Roll on guest vocals. Listen to the new album now!...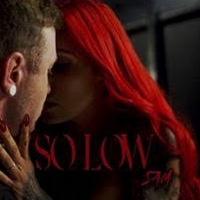 S.A.M. (Savage After Midnight) Raises the Bar With New Track 'So Low'
by TV News Desk - June 29, 2021
The song has already been added to Spotify Rock Hard, New Metal Tracks, New Noise, New Blood and Loudwire Weekly Wire playlists; Apple Music Breaking Hard Rock and New In Rock....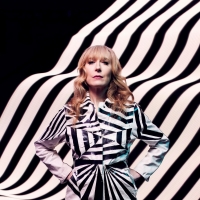 Heartless Bastards Announce First Album in Five Years
by Sarah Jae Leiber - June 16, 2021
A Beautiful Life also includes Heartless Bastards' 2020 single, "Revolution," available now on all digital platforms. An official music video – directed by documentary filmmakers Sam Wainwright Douglas and David Hartstein – is streaming now on YouTube....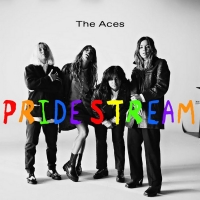 The Aces Announce Pride Livestream Event for June 15
by Sarah Jae Leiber - June 02, 2021
A limited number of tickets sold for the event will come with a special edition poster NFT designed by The Aces, which will include digital signatures from each band member....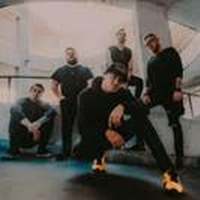 S.A.M. Return With Blistering New Track 'Remedy'
by Sarah Jae Leiber - April 15, 2021
Covid 19 had the band hitting 'pause' in 2020, but they are back and continuing their former momentum with a blistering new track 'Remedy', featuring Asking Alexandria's Danny Warsnop on guest vocals. ...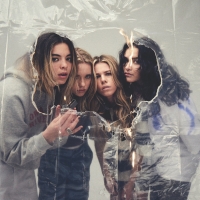 The Aces Release 'Under My Influence' B-Sides
by Sarah Jae Leiber - February 05, 2021
After months of anticipation from die-hard fans, The Aces have released a collection of B-Side tracks off their acclaimed sophomore album, Under My Influence....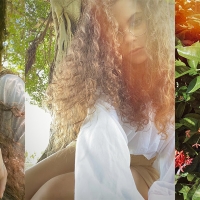 JULIA BHATT Releases Fortuitously Ironic 'Bird Girl'
by Sarah Jae Leiber - August 28, 2020
"I wrote 'Bird Girl' when I was feeling somewhat displaced, like I could go anywhere and nobody would notice," says genre-jumping indie artist Julia Bhatt about her rhythmic new single. ...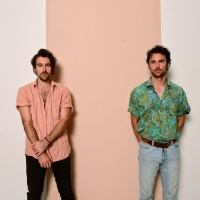 Tall Heights Release New Single 'Keeps Me Light'
by Sarah Jae Leiber - October 25, 2019
Tall Heights have relentlessly built a career from the ground up. Starting as buskers on the streets of Boston and now performing in packed venues across North America, Europe, and beyond, the duo has distilled their sound in an organic and unselfconscious way. The unmistakable DNA of their music dr...

Guster Announces Third Annual On The Ocean Weekend
by Kaitlin Milligan - April 15, 2019
 Guster will return to Portland, Maine August 9-11, 2019 for the band's third annual On The Ocean Weekend....

MURDER IN THE FRONT ROW to Premiere in San Francisco
by Kaitlin Milligan - March 20, 2019
Murder In The Front Row: The San Francisco Bay Area Thrash Metal Story will premiere next month on Saturday, April 20 at AMC Kabuki 8 in San Francisco, CA at 1pm. Directed by Adam Dubin(Beastie Boys "Fight For Your Right to Party" & 'No Sleep 'til Brooklyn"), the film contains over fifty interviews ...

Sabrina Carpenter Announces 'The Singular Tour'
by Kaitlin Milligan - January 28, 2019
In support of her recently released album Singular: Act I,singer/songwriter and actress Sabrina Carpenter is set to hit the road on The Singular Tour, her first run of tour dates for 2019. The 16-city North American headline tour kicks off March 2 in Orlando, Florida and will make stops in major cit...

David Bowie Saxophonist Donny McCaslin Premieres New Art-Rock Single
by Tori Hartshorn - June 14, 2018
David Bowie Saxophonist Donny McCaslin Premieres New Art-Rock Single...

Tall Heights Kickoff Summer With New Single THE DEEP END
by Macon Prickett - June 01, 2018
Electro-folk band, Tall Heights release their latest single, 'The Deep End'. After only finishing their 40-date US Winter/Spring tour with Judah & the Lion and Colony House last month, Tall Heights kicks off their summer with 30+ new tour dates and festival stops beginning June 2; sharing the stage ...

Ben Folds and CAKE Announce 2018 Summer Tour
by Macon Prickett - April 03, 2018
CAKE and Ben Folds have announced the details of a very special summer co-headline tour, set to get underway Monday, August 13 at Boston, MA's Blue Hills Bank Pavilion and then travel through the month. Support throughout comes from special guest Tall Heights. Artist pre-sales are available now. All...

Pat Boone Sets Groundbreaking 5/13 Concert Celebrating Israel's 70th Anniversary Timed to Holyland Tour 5/9-5/18
by Tori Hartshorn - March 20, 2018
Legendary singer and former teen idol Pat Boone, known as one of the consistently relevant performers, durable popularity and widespread reach as a composer, actor, writer, television personality, motivational speaker and spokesman, is about to embark on a once-in-a-lifetime journey, the Pat Boone I...