Latest Articles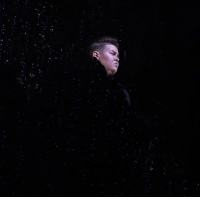 VIDEO: Get A First Look At The Met Opera's ORFEO ED EURIDICE
by BWW News Desk - October 21, 2019
In the video below, Jamie Barton sings an excerpt from Orfeo's Act III aria in the final dress rehearsal. Production: Mark Morris. Conductor: Mark Wigglesworth.... (
more...
)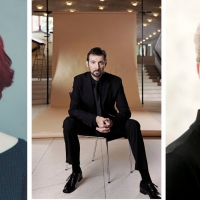 New York Festival Of Song Presents LYRICS BY SHAKESPEARE, At Merkin Hall
by BWW News Desk - September 19, 2019
This concert is a co-presentation with Merkin Hall at Kaufman Music Center From NYFOS artistic director/co-founder/pianist/host Steven Blier: 'Lyrics by Shakespeare has a double significance for me: it was the first concert we ever did at NYFOS in 1988, and it also marked our debut at Mostly Mozart ... (
more...
)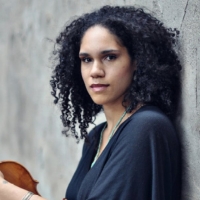 Orpheus Opens Season With Jan Lisiecki And World Premiere By Jessie Montgomery
by BWW News Desk - August 22, 2019
Now in its 47th year of innovative conductorless concerts in New York and around the world, Orpheus Chamber Orchestra kicks off its 2019-20 season on Thursday, September 26, 2019 at 8:00pm in Stern Auditorium / Perelman Stage at Carnegie Hall with a concert of spirited music inspired by the glitteri... (
more...
)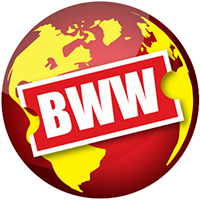 Pittsburgh Symphony Orchestra Appoints Jeremias Sergiani-Velázquez As New Second Violinist
by BWW News Desk - June 03, 2019
The Pittsburgh Symphony Orchestra and Music Director Manfred Honeck are pleased to announce the appointment of Jeremías Sergiani-Velázquez as a member of their Second Violin section, starting in the 2019-2020 season. Sergiani-Velázquez won the audition while also playing with the orchestra during th... (
more...
)

92Y Presents Harpsichordist Mahan Esfahani In NYC Concerto Debut
by BWW News Desk - April 09, 2019
Orpheus Chamber Orchestra returns to 92Y's Kaufmann Concert Hall on Wednesday, May 8, 2019 at 7:30 p.m. for Merry Pranks, a concert inspired by Strauss' rendering of a fabled trickster, Till Eulenspiegel's Merry Pranks, which will be performed in an arrangement for nonet by Brett Dean.... (
more...
)

Pianist Nobuyuki Tsujii Replaces Murray Perahia in Upcoming Recital on May 10
by BWW News Desk - March 26, 2019
Carnegie Hall today announced that pianist Murray Perahia must regretfully withdraw from his upcoming recital scheduled for Friday, May 10 at 8:00 p.m.in Stern Auditorium / Perelman Stage due to medical reasons. Pianist Nobuyuki Tsujii has agreed to step in for Mr. Perahia, performing works by Satie... (
more...
)

BWW Review: What Retirement? Fleming Soars in Final Scene from CAPRICCIO with the Boston Symphony under Nelsons
by Richard Sasanow - March 22, 2019
Since my days as a pothead are long gone (LOL)—did anyone ever watch 2001: A SPACE ODYSSEY without a little help from a friend?--I came to the Boston Symphony's (BSO) concert at Carnegie Hall the other night more interested in hearing the excerpts from Richard Strauss's CAPRICCIO, including Renee Fl... (
more...
)

WA Concert Series To Feature Program Of Baroque And Classical Works Played On Historical Instruments
by BWW News Desk - February 04, 2019
The WA Concert Series, led by world-renowned clarinetist Charles Neidich, will present its fourth program of the 2018-19 season on Saturday evening, February 23, 2019, at 7:30 pm at the Tenri Cultural Institute (43a W 13th Street, New York, NY 10011).... (
more...
)

PREFORMANCES WITH ALLISON CHARNEY Continues 10th Season February 11
by BWW News Desk - January 24, 2019
PREFORMANCES WITH ALLISON CHARNEY continues its 10th season on Monday, February 11th at 7:30pm at Merkin Concert Hall. ... (
more...
)