Latest Articles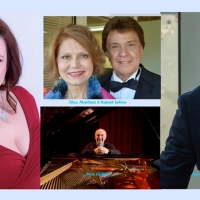 The Latin America Art Song Comes to National Opera Center
by BWW News Desk - October 16, 2019
On Tuesday evening November 12 vocalists Celia Castro, Ilya Martinez, Mario Arevalo and Rafael Lebron will join forces with pianist Max Lifchitz for an intimate celebration of the Art Song as practiced in the Caribbean and Latin America during the last 100 years.... (
more...
)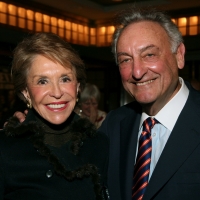 Joan and Sanford I. Weill to Become Carnegie Hall's First $100 Million Lifetime Donors
by BWW News Desk - October 15, 2019
Carnegie Hall today announced that, thanks to a generous $14.6 million gift, Joan and Sanford I. Weill and The Weill Family Foundation have earned the unique distinction of becoming the first private donors in Carnegie Hall's history to reach the $100 million threshold in cumulative lifetime giving.... (
more...
)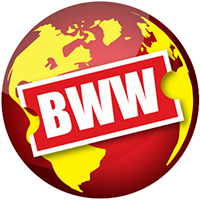 The Orchestra Now Begins Fall Season In NYC With SIGHT & SOUND Series At Met Museum
by BWW News Desk - October 03, 2019
The Orchestra Now (TŌN) will open its 2019 fall season in New York City on Oct. 27 with Strauss' Don Quixote & The Last Knight, the first of three programs in its popular Sight & Sound series at The Metropolitan Museum of Art. Emperor Maximilian I of Austria, often referred to as "the last knight," ... (
more...
)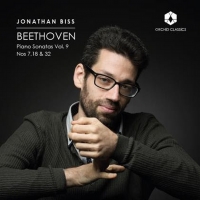 Jonathan Biss Completes Beethoven Piano Sonata Recording Cycle With Release Of Volume 9
by BWW News Desk - October 01, 2019
A key thread in pianist Jonathan Biss's decade-long, multi-project Beethoven immersion has been his journey to record all 32 of the composer's piano sonatas, which he began in 2011 and completes with the release of the cycle's ninth and final volume by Orchid Classics on Friday, November 1. Comprisi... (
more...
)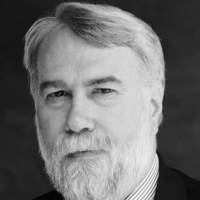 Composer Christopher Rouse Dies At Age 70
by BWW News Desk - September 21, 2019
Boosey & Hawkes is sad to announce the death of American composer Christopher Rouse, who passed away on Saturday, September 21, at age 70 in Baltimore, Maryland.... (
more...
)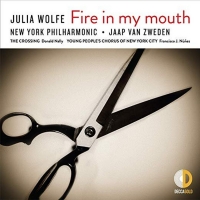 The Crossing Features On Recording Of Julia Wolfe's FIRE IN MY MOUTH Out Now
by BWW News Desk - August 30, 2019
Grammy winning new-music choir, The Crossing, is featured on the New York Philharmonic's new recording of its world premiere performance of Julia Wolfe's Fire in my mouth out digitally today, August 30, 2019, and in physical format on October 4, 2019 on Decca Gold, Universal Music Group's newly esta... (
more...
)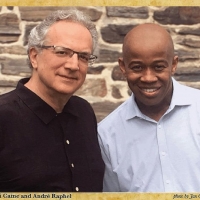 André Raphel Conducts New Recording Of Uri Caine's 'The Passion Of Octavius Catto' Available August 30
by BWW News Desk - August 27, 2019
Uri Caine's ten-part oratorio, "The Passion of Octavius Catto," conducted by André Raphel, will be released on August 30 on 816 Music.  This enthralling work combining classical, gospel, jazz and pop styles, features a jazz trio, a 37-piece chamber orchestra, a 32-member gospel choir and vocalist Ba... (
more...
)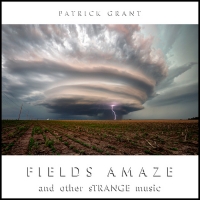 Tilted Axes Composer Patrick Grant's 'Fields Amaze' Receives Three Grammy Entries
by BWW News Desk - August 15, 2019
Last October, composer Patrick Grant released brand new recordings of pivotal works from his catalog in an album called 'Fields Amaze and other sTRANGE music.' In recent years Grant has garnered much praise and attention for his creating the project Tilted Axes: Music for Mobile Electric Guitars, so... (
more...
)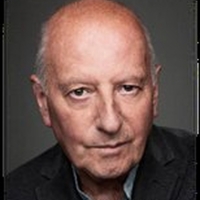 President Of Ireland To Confer Composer Roger Doyle As Saoi August 16
by BWW News Desk - August 12, 2019
On August 16,  Heresy Records recording artist, Roger Doyle, will receive the honor of Saoi, the highest award open to an Irish artist. Doyle will be presented with the symbol of the office of Saoi, the gold Torc by Irish President, Michael D. Higgins. The honor is bestowed by Aosdána, the state-sup... (
more...
)