Carissa Chesanek - Page 5
Carissa Chesanek has worked as a journalist for many years, writing for publications that include BroadwayWorld, Show-Score, All About Solo, The Rumpus, Miami Herald, and Forbes Travel Guide. She is a current MFA Creative Writing (fiction) student at The New School and a volunteer writing mentor for PEN America's prison writing program. She's dabbled in improv and acting, and currently on the hunt to place the first play she wrote.
MOST POPULAR ARTICLES
LAST 30 DAYS
BWW Interview: Dr. Manuel Moran Talks International Puppet Fringe Festival
Posted: Aug. 23, 2021


LAST 365 DAYS
BWW Feature: Open Air Opera: Street Dances Dazzles the Upper West Side
Posted: May. 20, 2021


BWW Interview: David Wenzel Talks HAMLET/HORATIO
Posted: Jun. 30, 2021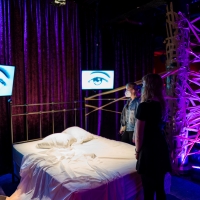 BWW Review: The World Premiere of Byzantine Choral Project s ICONS/IDOLS: IN THE PURPLE ROOM Hits New York
Posted: May. 10, 2021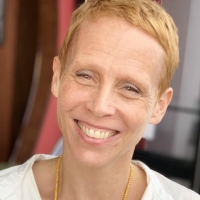 BWW Interview with Moli?re in the Park's Lucie Tiberghien
Posted: Oct. 26, 2020


BWW Review: GEORGIE D Opens at Chain Theatre
Posted: Jul. 28, 2021


BWW Review: AN AMERICAN IN PARIS at The Bushnell

November 18, 2016

A musical infused with ballet and a passionate love affair, An American in Paris delights at The Bushnell.
---
BWW Review: DIRTY DANCING Opens at Proctors

November 10, 2016

The electrifying cast belts out classic tunes with dance moves and talent like no other.
---
BWW Review: A GENTLEMAN'S GUIDE TO LOVE AND MURDER Comes to The Bushnell

October 26, 2016

The hilarious broadway musical comes to Connecticut, bringing with it laugh-out-loud entertainment you won't want to miss.
---
BWW Review: Mohegan Sun's Star-Studded Musical Weekend

October 17, 2016

Mohegan Sun shelled out live concerts, dance parties, and celebrity appearances to help celebrate their 20th anniversary.
---
BWW Review: DIRTY DANCING Comes to Palace Theater

October 11, 2016

The musical delights the crowd with a familiar story and incredible dancing
---
BWW Review: CAMELOT Brings a Hilarious Musical to Wesport

October 11, 2016

A funny song and dance with heartfelt moments and plenty of laughs along the way.
---
Hairspray Delights the Stage at Downtown Cabaret Theatre

September 26, 2016

A fun loving show with incredible cast and heartening tale of love and acceptance.
---
BWW Review: Bryan Adams Hits the Stage at Mohegan Sun

September 14, 2016

Legendary classic rock star wows the audience with old and new tunes that only get better with age
---
BWW Review: WHAT THE BUTLER SAW

August 29, 2016

Scandal and blackmail make for laugh-out-loud fun
---
BWW Review: CABARET Dominates the Stage in Meriden, Connecticut

August 10, 2016

A fun and emotional rollercoaster on stage, making CABARET a positively must-see show
---
BWW Review: Rob Thomas and COUNTING CROWS Hit Mohegan Sun

August 8, 2016

Rock unites with two very different sounds
---
BWW Review: Josh Groban Raised It Up At Mohegan Sun

August 2, 2016

The pop singer with incredible voice and sentimental tunes showcases his Broadway side with a concert full of musicals
---
BWW Review: DIRTY DANCING - The Time Of Your Life

June 8, 2016

The fun musical hits its final stage this season and you don't want to miss it
---
BWW Review: DIRTY DANCING - A Musical with the Right Moves

May 25, 2016

With its impressive onstage dancing and vocals, this is a musical you won't want to miss
---
BWW Review: A Smart, Witty Tale About the Modern American Family and the Political Struggles Faced to Achieve It

May 16, 2016

How far are you willing to go to get the family you've always wanted?
---
BWW Review: Frankie Valli Hits The Stage

February 2, 2016

Frankie Valli belts out old and new tunes bringing his fans to their feet, dancing to the beat
---
BWW Review: NICE WORK IF YOU CAN GET IT

November 13, 2015

Between the dancing, singing and joking, this fun-hearted musical is a pleasant surprised and one to be seen.
---
Once Musical is a Must!

October 8, 2015

A story of love, lost and finding your voice, Once musical is a must see for all ages.
---
BWW Review: The Miami Symphony Orchestra

October 8, 2015

The Miami Symphony Orchestra opens for its 27th year in a row with 80 worldwide musicians playing both old and new melodies.
---