Carissa Chesanek - Page 4
Carissa Chesanek has worked as a journalist for many years, writing for publications that include BroadwayWorld, Show-Score, All About Solo, The Rumpus, Miami Herald, and Forbes Travel Guide. She is a current MFA Creative Writing (fiction) student at The New School and a volunteer writing mentor for PEN America's prison writing program. She's dabbled in improv and acting, and currently on the hunt to place the first play she wrote.
MOST POPULAR ARTICLES
LAST 30 DAYS
BWW Interview: Dr. Manuel Moran Talks International Puppet Fringe Festival
Posted: Aug. 23, 2021


LAST 365 DAYS
BWW Feature: Open Air Opera: Street Dances Dazzles the Upper West Side
Posted: May. 20, 2021


BWW Interview: David Wenzel Talks HAMLET/HORATIO
Posted: Jun. 30, 2021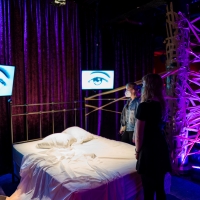 BWW Review: The World Premiere of Byzantine Choral Project s ICONS/IDOLS: IN THE PURPLE ROOM Hits New York
Posted: May. 10, 2021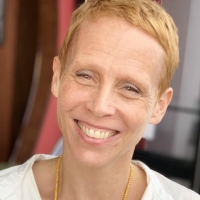 BWW Interview with Moli?re in the Park's Lucie Tiberghien
Posted: Oct. 26, 2020


BWW Review: GEORGIE D Opens at Chain Theatre
Posted: Jul. 28, 2021


A Christmas Story Comes To The Bushnell

November 27, 2017

Over the weekend, A Christmas Story opened at The Bushnell, bringing with it hilarious musical acts and lots of holiday spirit.
---
BWW Review: Lady Gaga Rocks Mohegan Sun Stage

November 13, 2017

Lady Gaga hit the stage at the Mohegan Sun Arena not once but twice (Thursday, November 9th and Saturday, November 11th), and she did not disappoint.
---
Les Misérables Comes To The Bushnell

October 5, 2017

The Tony Award-winning musical, Les Mis rables opened at The Bushnell in Hartford, Connecticut, delighting the audience with its powerful story and impressive musical acts.
---
BWW Review: Mohegan Sun Arena Hosts Tony Bennett

October 2, 2017

On Saturday, September 30th, Tony Bennett gave a stellar performance at the Mohegan Sun Arena. The 91-year-old singing legend brought the crowd to their feet more than once, applauding him (and his strong vocals) time and time again.
---
Foxwoods Resort Casino Hosts Legends in Concert

September 5, 2017

Foxwoods Resort Casino hosted Las Vegas's popular Legends in Concert for its 12th year. The tribute performance consisted of musical icons of 'past and present" and on Saturday, September 2nd, the show synched up in celebration of the casino's 25th anniversary. 
---
Finding Neverland Hits The Bushnell's Stage

August 2, 2017

Finding Neverland delights its audience with a magical stage of make-believe and a touching story to follow.
---
MILK Opens at Thrown Stone Theatre Company

August 1, 2017

The moving and controversial play, Milk wows the audience at the Ridgefield Conservatory of Dance.
---
BWW Review: Fun Home Musical Opens at The Bushnell

June 22, 2017

Opening night of the Tony Award-winning musical, Fun Home was a success at The Bushnell last night, bringing the crowd out of their seats for a standing ovation.
---
Diana Krall Comes to The Bushnell

June 15, 2017

Last night, the jazz pianist Diana Krall swooned the audience at The Bushnell Center for the Performing Arts. 
---
The Most Beautiful Room in New York City Hits Long Wharf Theatre

May 19, 2017

The food-focused musical, The Most Beautiful Room in New York City recently opened at New Haven's Long Wharf Theatre, bringing with it a tasty tale of love, family, and sacrifice. 
---
A Weekend of Live Music, Comedy, and Whiskey at Mohegan Sun

April 26, 2017

Over the weekend, Mohegan Sun hosted a wide selection of fun and entertainment. From live bands to stand up comedy acts, the casino didn't disappoint its guests. 
---
NEXT TO NORMAL Musical Extends Its Stay at TheaterWorks

March 28, 2017

The Pulitzer Prize winner Next to Normal musical recently opened at TheaterWorks in Hartford, Connecticut and will now extend its well-praised stay from April 30th to May 7th.
---
BWW Review: JERSEY BOYS Sing Their Way Onto The Bushnell's Stage

March 23, 2017

There's a reason why the musical, Jersey Boys is such a hit, and last night the audience at The Bushnell got to experience all the hype. 
---
BWW Review: SPRING AWAKENING Entices the Audience at Downtown Cabaret Theatre

March 20, 2017

Laugh, cry, sing, while watching the award-winning musical, Spring Awakening this season at Downtown Cabaret.
---
BWW Review: Beth Hart Seduces The Crowd At Foxwoods Resort Casino

February 27, 2017

Sultry blues singer, Beth Hart took the stage at Foxwoods Resort Casino on Saturday night, captivating her audience with emotional lyrics and powerful vocals. 
---
BWW Review: AMADEUS Hits Downtown Cabaret Main Stage Theatre

February 15, 2017

Peter Shaffer's award winning play, Amadeus brings its talent to Downtown Cabaret in Bridgeport, Connecticut - and does not disappoint. Mixed with silly humor and dark drama, Amadeus is a show that reels you in and doesn't let go until the very end.
---
BWW Review: THE CURIOUS INCIDENT OF THE DOG IN THE NIGHT-TIME at The Bushnell

December 28, 2016

Intense is probably one word to describe The Curious Incident of the Dog in the Night-Time, which opened last night at The Bushnell in Hartford, Connecticut. Mesmerizing is another. The Broadway play by Simon Stephens stemmed from the Mark Haddon novel awed its audience with its intelligence, enthusiasm, and electric lights display. Of course the opening scene with a dog stabbed with a gardening fork helped reel them in, too.
---
BWW Review: KENNY ROGERS' FINAL TOUR at Mohegan Sun

December 19, 2016

Over the weekend, the legendary singer Kenny Rogers hit the stage at Mohegan Sun for his final tour, The Gambler's Last Deal.
---
BWW Review: KINKY BOOTS at The Hanover Theatre

December 1, 2016

A musical delight that's funny, sexy, and heartening till the very end.
---
BWW Review: FROSTY THE SNOWMAN

November 28, 2016

A family-friendly musical comes to life on stage in Connecticut this holiday season.
---