Latest News on Joseph Jackson:
Latest News on Joseph Jackson
Joseph Jackson News
Apollo Levine Assumes the Role of Joseph Jackson/Rob in MJ Beginning Today
by Chloe Rabinowitz - Dec 6, 2022
Apollo Levine will assume the role of "Joseph Jackson/Rob" in MJ on Broadway! MJ is directed and choregraphed by two-time Tony Award winner Christopher Wheeldon, with a book written by two-time Pulitzer Prize winner Lynn Nottage.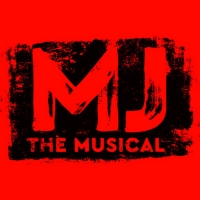 Meet the Cast of MJ THE MUSICAL
by Stephi Wild - Dec 6, 2021
Inspired by the life and art of Michael Jackson, learn more about the cast bringing this new musical to the stage!
MJ THE MUSICAL Announces Nationwide Search For Actor To Play 'Young Michael Jackson'
by Stephi Wild - Aug 31, 2021
In MJ, "Young Michael" appears at age 10 and should have an unchanged singing voice. Performers may be older or younger to audition, as long as they are still able to sing in Young Michael's range.
Rich + Tone Talauega Join MJ THE MUSICAL Creative Team, Focusing on Michael Jackson Movement
by Chloe Rabinowitz - Aug 25, 2021
MJ Director and Tony Award-winning Choreographer Christopher Wheeldon is introducing a unique part of his creative team – Rich + Tone Talauega, who will focus particularly on Michael Jackson movement.
MJ Announces Complete Casting; Quentin Earl Darrington, Whitney Bashor, Antoine L. Smith, and More!
by Stephi Wild - Aug 10, 2021
The production kicks off performances this December. Learn more about the show and how to purchase tickets here!
Rackham Choir Presents RISING TO THE TOP: THE HIGH SCHOOL VOCAL INTERN SHOWCASE
by Sarah Hookey - Apr 24, 2019
Rackham Choir, Detroit's oldest choir, will present 'Rising to the Top: The High School Vocal Intern Showcase' at 7:30 p.m. on Friday, May 3 at First Presbyterian Church of Royal Oak. This performance will feature six talented and hardworking student singers in an evening of solos and group works with the choir.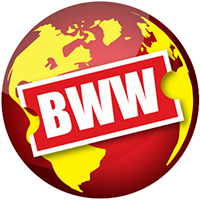 Rackham Choir Presents An Evening Of Choral And Organ Works By French Composers
by Stephi Wild - Mar 5, 2019
Rackham Choir, now in its 70th year of singing for Detroit, will present 'Fantaisie Francaise' at 7:30 p.m. on Friday, March 15, at First Presbyterian Church of Royal Oak. Under the direction of Suzanne Mallare Acton, the choir will be joined by percussionist David Taylor and will feature organist Joseph Jackson.
Forever King of Pop triunfa en París
by Javier A. Fernández - Mar 12, 2012
Aunque es un fenómeno mundial, el amor y la admiración que los españoles profesan por Michael Jackson se refleja en éxitos como el que cosechó el espectáculo Forever King of Pop. Una especie de concierto guionizado que homenajeaba con dignidad la carrera de la estrella del pop. Ahora ese show ha viajado a París donde ha triunfado durante seis noches en el Palais Des Congrés, siendo visto por 15.000 espectadores. Tras el éxito francés, Forever King of Pop se traslada a Polonia, donde visitará varias ciudades, Eslovaquia y República Checa.
Julian Rouas Paris & Joe Jackson Announce J.R.P. Jackson Parfum Launch
by BWW News Desk - Jun 8, 2011
International perfume company Julian Rouas Paris, Inc. (JRP, www.julianrouasparis.com) and Joseph Jackson are pleased to announce 'A Night to Remember,' the official celebration of the brand-new J.R.P. Jackson perfume line: tribute fragrances in memory of Joe's son, Michael. A portion of J.R.P. Jackson proceeds will be donated to charities favored by Michael.
Joseph Jackson Videos
Joseph Jackson Frequently Asked Questions
How many shows has Joseph Jackson written?
Joseph Jackson has written 1 shows including Cold in Sables (Playwright).