Scoop: Coming Up On THE BACHELOR on ABC - Monday, February 19, 2018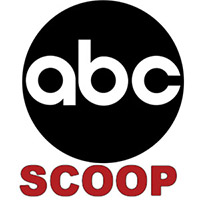 On "Episode 2208" - The
STAKES
are high as Arie crisscrosses the country on an exciting, emotionally charged journey to visit the final four women's hometowns. He meets Kendall in Los Angeles for one of most bizarre dates in Bachelor history, which is followed by an unsettling meeting with his potential in-laws. Then, Arie travels to Weiner, Arkansas, where Tia's parents batter him with questions. The Bachelor's next adventure takes him to Prior Lake, Minnesota, where he joins Becca K. for a romantic homespun afternoon. However, he comes under fire again, as Becca's no-nonsense midwestern family is very skeptical of Arie and what he can offer this bachelorette. Arie's final hometown date in Virginia Beach, Virginia, is with Lauren B. A tense, uncomfortable family dinner awaits him. A totally unnerved Arie has difficulty facing the four women at the rose ceremony. There is a gut-wrenching exit in store for one of them, but which one? Arie is left to question his hardest decision yet, on "The Bachelor," MONDAY, FEB. 19 (8:00-10:01 p.m. EST), on The
ABC
Television Network, streaming and on demand. Fans can go to ABC.com/BFL and the
ESPN
Fantasy App to play
THE BACHELOR
Fantasy League, which allows players to challenge their family, friends and #BachelorNation in predicting weekly events. The game is presented this season by New Olay Whips. No purchase is necessary to play. See official rules at abc.com/bfl for full details. Kendall introduces Arie to her passion: taxidermy; but oddly, it becomes a romantic, if quirky, date. Her family worries that this analytical, unconventional bachelorette may not be able to fall in love, casting
DOUBT
on the couple's relationship. A talk with her identical twin sister convinces Kendall to let her walls down and let Arie in for the first time. But will it be too little, too late? Tia, the feisty southern belle, plans the perfect date for Arie that is right in his wheelhouse: dirt track racing in vintage sports cars. This lady has no problem opening up to Arie and letting him know that she is falling for him. She hopes her family will welcome Arie, but her overprotective parents grill him about his reputation for dating a number of women. Frontrunner Becca K. and Arie enjoy a romantic afternoon of simple pleasures. She tells Arie about her tight-knit family, including her uncle, who is a pastor and has become a paternal figure for Becca K. since her father's death. Her devoted family is extremely suspicious and distrustful of Arie and his motives. Can he change their minds and gain their trust? Arie's final hometown date with Lauren B. is his biggest test yet. Both this woman's father and mother have a rude awakening in store for Arie. Her intimidating military father lays on the pressure and her mom, the real taskmaster, questions his future plans. Arie becomes overwhelmed with stress at
THE FAMILY
dinner and must leave the table. Can he convince them that his intentions are sincere, or is this the end of the road for this couple? Arie returns to Los Angeles for his biggest rose ceremony yet, but he is more confused than ever. His feelings are more intense, and he can imagine each woman as his wife. He has no idea who he will let go. After finally gathering his nerve, he does something totally unexpected, leaving one woman shocked and devastated. Her heartbreak forces him to re-examine his decision. The four remaining women are:
Rebecca (Becca K.), 27, publicist, Minneapolis, Minnesota
Kendall, 26, creative director, Los Angeles, California
Lauren B., 25, technology salesperson, Dallas, Texas
Tia, 26, physical therapist, Weiner, Arkansas Hosted by Chris Harrison, "The Bachelor" is a production of Next Entertainment in association with Warner Horizon Unscripted & Alternative Television. Mike Fleiss, Elan Gale, Bennett Graebner and Nicole Woods are the executive producers. "The Bachelor" is broadcast in 720 Progressive (720P), ABC's selected HDTV format, with 5.1 stereo surround sound. A parental guideline will be assigned closer to the airdate.