Jerri Shafer - Page 16
Jerri has loved taking photos all her life and was always the one in the family who took everyone's picture. After her daughter was born, Jerri started scrapbooking and she became interested in taking better pictures for her scrapbooks. Then after her daughter started an interest in musical theatre, Jerri started taking pictures of the shows and developed a love for musical theatre as well. She has been seen snapping pics at many theatres around Columbus and surrounding areas. To see more of Jerri's work, visit http://jams.smugmug.com
MOST POPULAR ARTICLES
LAST 30 DAYS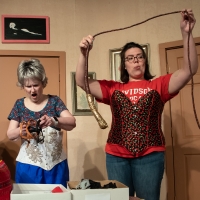 Photos: First look at Theatre's NANA'S NAUGHTY KNICKERS
Posted: Sep. 8, 2021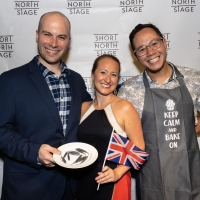 Photos: Inside Short North Stage's NOISES OFF VIP OPENING NIGHT GALA
Posted: Sep. 4, 2021


Photos: Inside New Vision Dance Company's #SAVETHEARTSII SHOWCASE
Posted: Aug. 23, 2021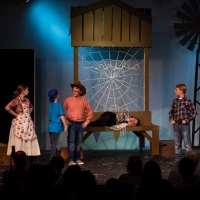 Photos: First look at Hilliard Arts Council's CHARLOTTE'S WEB
Posted: Sep. 18, 2021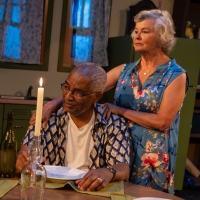 Photos: First look at Red Herring Productions' THE CHILDREN
Posted: Aug. 25, 2021


Photos: First look at Evolution Theatre Company's THE PUPPET QUEERS OF COLUMBUS THROW A (BENE)FIT!
Posted: Sep. 3, 2021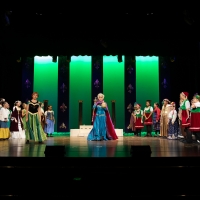 Photos: First look at MTVarts' FROZEN KIDS
Posted: Sep. 17, 2021


LAST 365 DAYS
Photo Coverage: First look at Eastland-Fairfield Career & Technical Schools Performing Arts' THE MEETING
Posted: Feb. 12, 2021


Photo Coverage: First look at THE ROCKY HORROR SHOW at the Garden Theatre
Posted: Oct. 15, 2020


Photos: First look at Hilliard Arts Council's SOMETHING ROTTEN
Posted: Jul. 9, 2021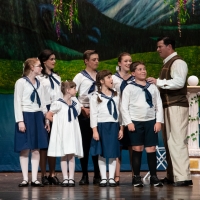 Photos: First look at MTVarts' THE SOUND OF MUSIC
Posted: Jul. 8, 2021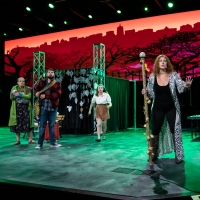 Photo Coverage: First look at New Albany Community Playhouse's INTO THE WOODS
Posted: Jun. 24, 2021


Photo Coverage: First look at Curtain Players' REST ASSURED
Posted: Feb. 4, 2021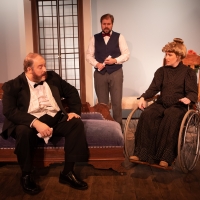 Photo Coverage: First Look at Red Herring Productions' A BETTER AND NOBLER MAN
Posted: Jan. 20, 2021


Photo Coverage: First look at King Avenue Players' OKLAHOMA

November 10, 2016

Come join us for our fall production of Oklahoma! Set in a Western Indian territory just after the turn of the century, the high-spirited rivalry between the local farmers and cowboys provides the colorful background against which Curly, a handsome cowboy, and Laurey, a winsome farm girl, play out their love story. Although the road to true love never runs smooth, with these two headstrong romantics holding the reins, love's journey is as bumpy as a surrey ride down a country road. That they will succeed in making a new life together we have no doubt, and that this new life will begin in a brand-new state provides the ultimate climax to the triumphant OKLAHOMA!
---
Photo Coverage: First look at Evolution Theatre Company's ABRAHAM LINCOLN WAS A F*GG*T

November 9, 2016

The story of seventeen year old Cal and his quest to prove the secret sexual history of Mr. Lincoln. Along the way there is convincing evidence, time travel, a road trip to the nation's capital, budding high-school romance, a crazy Mary Todd and sex in a stove-pipe hat.
---
Photo Coverage: First Look at Ohio University Lancaster Theatre's DEAD MAN'S CELL PHONE

November 7, 2016

An incessantly ringing cell phone in a quiet cafe. A stranger at the next table who has had enough. And a dead man - with a lot of loose ends. The twists and turns of this modern play will keep you on the edge of your seat.
---
Photo Coverage: First look at Wagnalls Community Theater Presents SHREK THE MUSICAL

November 3, 2016

Make room for ogre-sized family fun as the greatest fairy tale never told comes to life in a whole new way in this breathtaking Broadway musical adaptation of the hit movie Shrek!
---
Photo Coverage: First look at CATCO's GROSS INDECENCY: THE THREE TRIALS OF OSCAR WILDE

November 2, 2016

In three short months the most celebrated playwright and wit of Victorian England, who brought us The Picture of Dorian Gray and The Importance of Being Earnest, plummeted from the darling of British society and the world into humiliation and ruin.
---
Photo Flash: First look at Imagine Productions' THE ROCKY HORROR SHOW

October 27, 2016

In this cult classic, sweethearts Brad and Janet, stuck with a flat tire during a storm, discover the eerie mansion of Dr. Frank-N-Furter, a transvestite scientist. As their innocence is lost, Brad and Janet meet a houseful of wild characters, including a rocking biker and a creepy butler. Through elaborate dances and rock songs, Frank-N-Furter unveils his latest creation: a muscular man named 'Rocky.'
---
Photo Coverage: First Look at Westgate Theatre Co. and Carriage Place Players' THE WIZARD OF OZ

October 21, 2016

Please join the Westgate Theatre Co. and Carriage Place Players as they present The Wizard of Oz! They are partnering with Empty Bowls, a local project to fight hunger! *All proceeds from the Empty Bowls Events benefit the Mid-Ohio Food Bank.
---
Photo Coverage: Inside Evolution Theatre Company Presents MISS COCO PERU

October 18, 2016

For one night only - Evolution Theatre - Central Ohio's L G B T Q Q I A Theatre Company presented a SOLD OUT performance of Miss Coco Peru on October 16, 2016. Ever since becoming a YouTube sensation Coco Peru has been inundated with emails from people of all ages asking her the same question, 'Coco, what is the secret to a happy life?' So, being the giver that she is, Coco wrote a new show A GENTLE REMINDER - COCO'S GUIDE TO A SOMEWHAT HAPPY LIFE where, through story and song, Coco shares with her audience a step by step guide that leaves you prepared to enter the world again ready to create your very own 'somewhat' happy life. VIP tickets included a meet and greet with Miss Coco Peru at AWOL after the performance.
---
Photo Coverage: First look at Evolution Theatre Company's MAKE ME A SONG The Music of William Finn

October 12, 2016

Performed in a cabaret setting with five talented actors and a baby grand! A poignant and compelling musical revue by two-time Tony Award winner William Finn, creator of the groundbreaking musical Falsettos and The 25th Annual Putnam County Spelling Bee.
---
Photo Coverage: Inside Short North Stage's FOLLIES TO FANTASTICKS: CELEBRATING 5 FABULOUS YEARS OF THEATER

October 9, 2016

Short North Stage's annual gala celebrated on October 7th, 2016 by starting with a cocktail hour where guests enjoyed a musical journey through the last five years of fabulous theatre with some of the favorite performers. Then the celebration continued on the main stage where they enjoyed an elegant three-course meal, catered by Carfagna's Kitchen, a Columbus favorite for the past 75 years. As an added pleasure, many of the performers joined each table on stage in costume and in character during the dinner. Throughout the evening they could bid on silent auction items with all kinds of great items to bid on including signed posters, a weekend getaway, and a couple of walk-on performances for shows in their upcoming season.
---
Photo Coverage: First look at Evolution Theatre Company's LOOPED

September 14, 2016

Based on a real event, Looped takes place in the summer of 1965, when an inebriated Tallulah Bankhead needed eight hours to redub - or loop - one line of dialogue for her last movie, Die! Die! My Darling! Though Bankhead's outsized personality dominates the play, the sub-story involves her battle of wills with a film editor named Danny Miller, who has been selected to work that particular sound editing session. It's the last day of post-production on Die! Die! My Darling, one of those schlocky gothic thrillers that allowed former grande dames and sex goddesses of the screen to scrape a living in their later years, or simply pass the time before the cameras until the ultimate final cut. A single line of dialogue requires looping - re-recording to match the film - but Tallulah cannot manage to speak the requisite syllables in the proper order. As she stalls and stutters, expressing infinite scorn for the tedious process, she perfumes the stale air of the studio with snappy one-liners on her favorite subjects, namely her own eccentric behavior and uneven career, and the consoling seductions of booze, drugs, cigarettes and sex. Her audience consists of a beleaguered film editor, Danny who has been corralled into supervising the session because the director skipped town, and a studio technician, who watches from a booth above the studio as Tallulah toys with poor Danny like a haughty, grizzled feline batting around a hapless mouse.
---
Photo Coverage: First look at Curtain Players' THE IMPORTANCE OF BEING EARNEST

September 10, 2016

Two wealthy London bachelors each pretend to be a fictitious man called Earnest in order to win over two eligible young ladies, despite the ladies' avowed preference for that name alone - and the interference of the intimidatingly proper Lady Bracknell - in Wilde's 'trivial comedy for serious people.'
---
Photo Coverage: First look at Warehouse Theatre's INTO THE WOODS

September 9, 2016

Venture back Into the Woods as Warehouse Theatre presents the Tony Award-winning musical classic by Stephen Sondheim and James Lapine.
---
Photo Coverage: First look at CATCO's AN ACT OF GOD

September 7, 2016

Imagine you're on the set of a late-night talk show with God, who is explaining the Ten Commandments and waxing philosophical on Thomas Jefferson, J.R. Ewing, Kanye West, etc. Assisting with audience questions and a PowerPoint presentation are angels Gabriel and Michael.
---
Photo Coverage: First look at Short North Stage's PSYCHO BEACH PARTY

August 20, 2016

The hilarity returns! If you missed it on the Garden Stage in the chill of January 2015, escape the heat of August with this over-the-top comedy by Charles Busch (Die, Mommie, Die and The Divine Sister). An outrageous parody of the campy beach party movies of the 1960s, this revival of the Immersive Theater production reunites the original cast, include Doug Joseph and Nick Hardin. A BENEFIT FOR SHORT NORTH STAGE.
---
Photo Coverage: First look at Actors' Theatre of Columbus' AN IDEAL HUSBAND

August 19, 2016

A distinguished politician's youthful indiscretions come to light in 'An Ideal Husband,' Oscar Wilde's sophisticated satire. Sir Robert Chiltern's political career and marriage are put to the test as the true nature of his virtue is revealed. His problem is compounded by his wife's intolerance of the slightest character flaw. Wilde's classic comedy features two of his best characters, the deliciously sly Mrs. Cheveley and the wonderfully witty Lord Goring.
---
Photo Coverage: First Look at Evolution Theatre Company's POZ

August 4, 2016

The story of Edison, a young man with leukemia and Robert, an older HIV+ man. Toss in an aging stage star, an eccentric medium, an old-school queen, a ghost, and you get a funny, thought-provoking, unconventional love story. Edison is a handsome young man with leukemia who can only get insurance to cover his chemo if he's HIV+. Robert is an older man, HIV+, and a self-proclaimed 'sex pig' trying to change his life. Each has what the other wants. But what will they do to get it? The comedy is a wonderful new work that blends realism with other-worldly fantasy in a script that's fresh, smart and laced with inside-theater references. POZ has some supremely likeable characters. The script alternates its humor between a warm glow and sharp, laser-like bursts finding the most unlikely path, constantly surprising with the off-ramps, each of them shockingly funny and breathtakingly beautiful. It's funny, it's tender, and it rings with truth. It is a love story with people we care about. If there's such a thing as farce with a heart, then POZ is it.
---
Photo Coverage: First look at Actors' Theatre of Columbus' THE WINTER'S TALE

August 4, 2016

Appalachia and the Bard collide in a night of live music and theatre. Sometimes dark tragedy, sometimes uproarious comedy, 'The Winter's Tale' sets the story of one of Shakespeare's more disparate and modern works, at the turn of the 19th & 20th century, between the coal mining country of Eastern Kentucky and the Blue Ridge Mountains of Western North Carolina. Inspired in part by the album 'Jean Ritchie & Doc Watson at Folk City' and heavily flavored with traditional mountain and American folk music performed by the cast, the play will celebrate the culture and the music of Appalachia, a region with strong cultural, musical and linguistic ties to Shakespeare's England, with a tragedy and joy that is uniquely and entertainingly American.
---
Photo Coverage: First Look at Westerville Parks and Recreation Civic Theatre's THE LITTLE MERMAID

July 28, 2016

Join the Westerville Parks and Recreation Civic Theatre as they take the stage this July to perform Disney's 'The Little Mermaid.' This captivating musical is sure to be fun for the whole family!
---
Photo Coverage: First Look at Ohio University Lancaster Theatre's WIZARD OF OZ

July 23, 2016

Like so many girls her age, little Dorothy Gale of Kansas dreams of what lies over the rainbow. One day a twister hits her farm and carries her away over the rainbow to another world. Come join Dorothy, the Scarecrow, the Tinman, the Cowardly Lion and Toto as they travel the universe of Dorothy's imagination. You do not want to miss this special engagement! This family fun show promises to have something for everyone!
---
« prev 1 … 13  14  15  16  17  18  19 … 22  next »