Click Here for More Articles on BROADWAY IN BRYANT PARK
Photo Coverage: Casts of GENTLEMAN'S GUIDE, HEATHERS and More Visit Broadway in Bryant Park!
The best of Broadway will be presented FREE on six consecutive Thursdays this summer with "106.7 LITE FM's Broadway in Bryant Park 2014" - a lunchtime series on the Bryant Park Stage. Hosted by LITE FM's on-air personalities, the 14th annual presentation of open-air, On- and Off- Broadway lunch hour performances will run through August 14. Co-presenters for this year's 106.7 LITE FM'S Broadway in Bryant Park are NewYork-Presbyterian Hospital and Visit Sarasota County.
Back for its 14th year, "106.7 LITE FM's Broadway in Bryant Park" runs from 12:30-1:30 p.m. on the following Thursdays; August 7 and 14. Bryant Park is located behind the New York Public Library on 6th Avenue between 40th and 42nd street. Lawn seating is first come-first-served.
This week's event featured performances from the casts of Rock of Ages (Constantine Maroulis, Carrie St. Louis, Cody Scott Lancaster, Josephine Rose Roberts, Katie Webber, Alyssa Herrera, Becky Riker, Michelle Duffy, and Kristolyn Llyod), Once (Ben Hope and Jessie Fisher), Heathers (Charissa Hogeland, Dave Thomas Brown, Jessica Keenan Wynn, Katie Ladner, Cait Fairbanks, Elle McLemore, Rachel Flynn, Lauren Cipoletti), A Gentleman's Guide to Love and Murder (Catherine Walker, Jeff Kready and Greg Jackson), and iLuminate (Dave Andrini, Kenny Bermudez, Marcus Cobb, Carlos Garland, Samantha Glennerster, Trevor Harrison, Todd Breihaupt, Sammy Soto, Casey LaVres and Miral Kotb). Check out photos below!
Photo Credit: Genevieve Rafter Keddy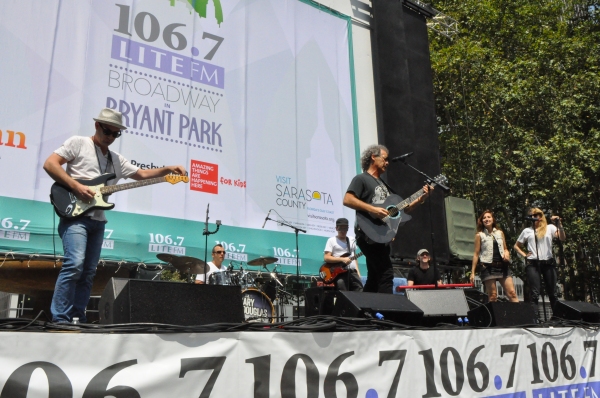 The Gary Douglas Band

Gary Douglas

Bob Bronson of 106.7 Lite FM hosts todays event

The cast of Iluminate-David Andrini, Kenny Bermudez, Marcus Cobb, Carlos Gurland, Samantha Glennerster, Trevor Harrison, Todd Breithaupt, Sammy Soto and Casey LaVres

The cast of Iluminate-David Andrini, Kenny Bermudez, Marcus Cobb, Carlos Gurland, Samantha Glennerster, Trevor Harrison, Todd Breithaupt, Sammy Soto and Casey LaVres

The cast of Iluminate-David Andrini, Kenny Bermudez, Marcus Cobb, Carlos Gurland, Samantha Glennerster, Trevor Harrison, Todd Breithaupt, Sammy Soto and Casey LaVres

The cast of Iluminate-David Andrini, Kenny Bermudez, Marcus Cobb, Carlos Gurland, Samantha Glennerster, Trevor Harrison, Todd Breithaupt, Sammy Soto and Casey LaVres

Ben Hope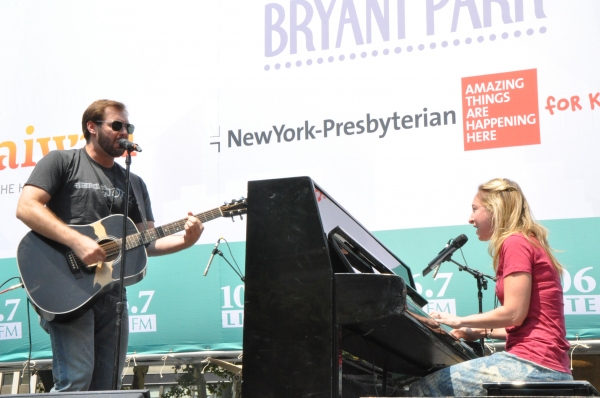 Ben Hope and Jessie Fisher

Jessie Fisher

Ben Hope and Jessie Fisher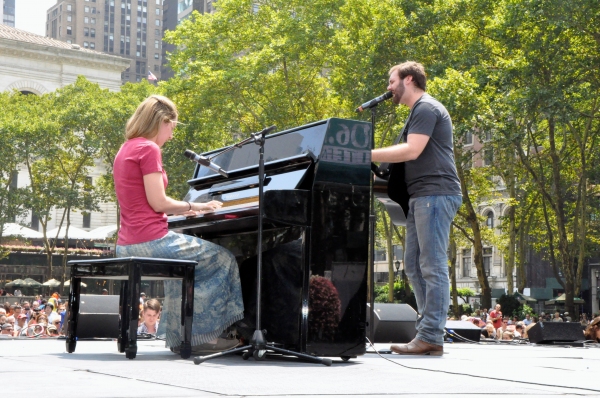 Jessie Fisher and Ben Hope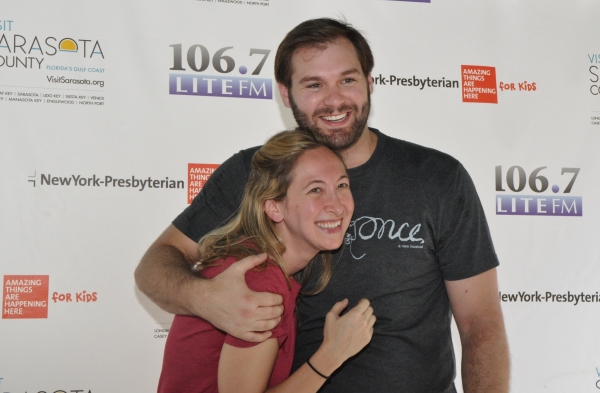 Jessie Fisher and Ben Hope

Jessie Fisher and Ben Hope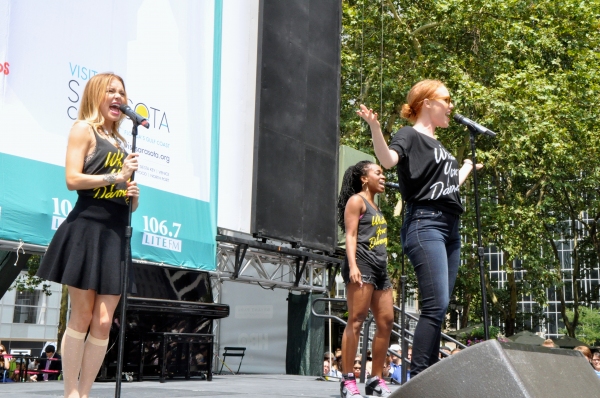 Elle McLemore, Jessica Keenan Wynn and Kristolyn Lloyd

Jessica Keenan Wynn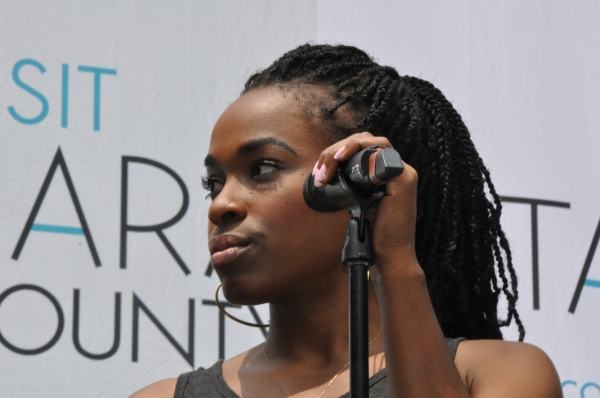 Kristolyn Lloyd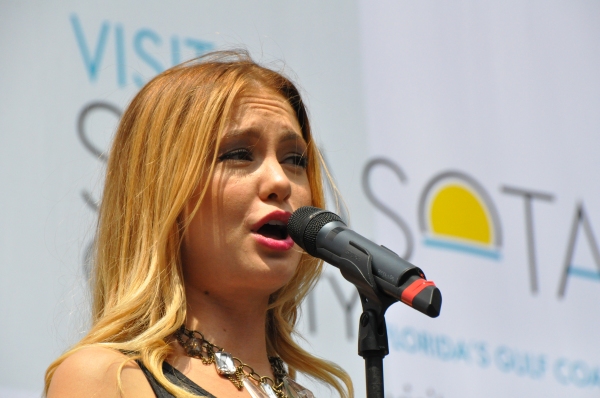 Elle McLemore

Rachel Flynn, Lauren Cipoletti, Cait Fairbanks, Elle McLemore, Jessica Keenan Wynn and Kristolyn Lloyd

Jessica Keenan Wynn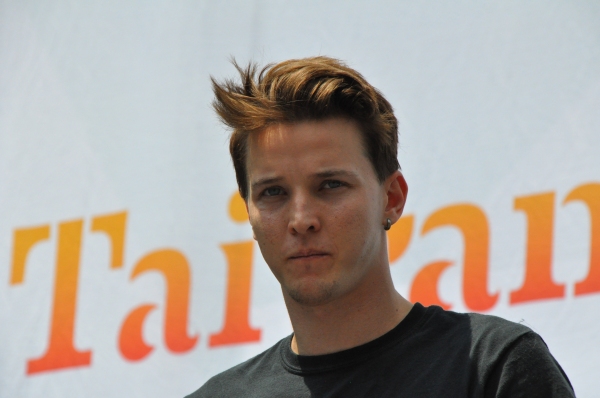 Dave Thomas Brown

Charissa Hogeland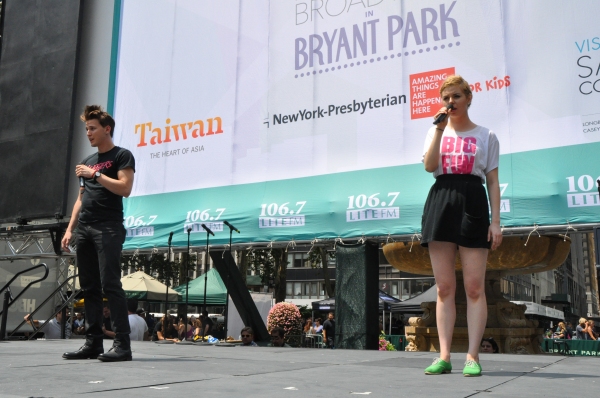 Dave Thomas Brown and Charissa Hogeland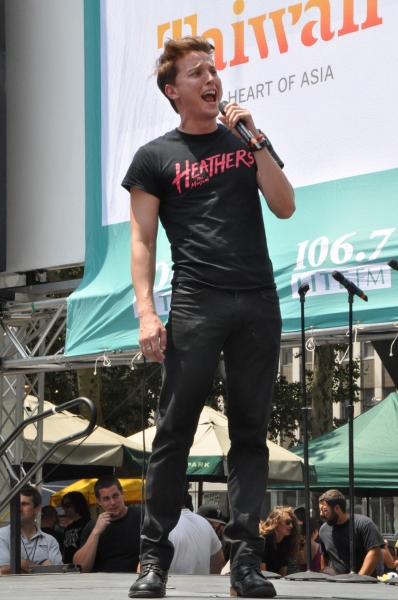 Dave Thomas Brown

Dave Thomas Brown, Dustin Sullivan, Kristolyn Lloyd, Cait Fairbanks, Rachel Flynn, Lauren Cipoletti, Charissa Hogeland and Elle McLemore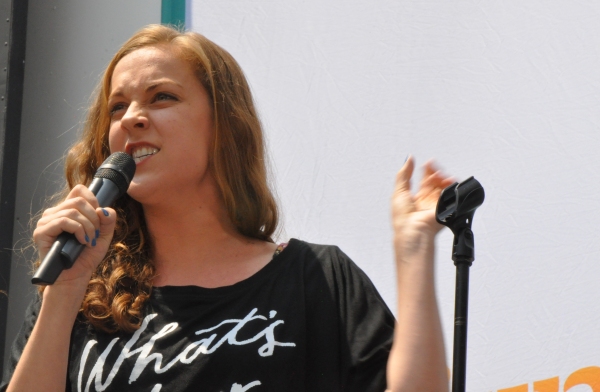 Rachel Flynn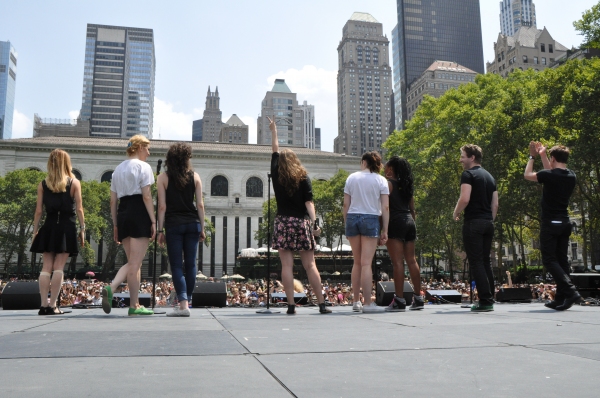 Elle McLemore, Charissa Hogeland, Lauren Cipoletti, Rachel Flynn, Cait Fairbanks, Kristolyn Lloyd, Dustin Sullivan and Dave Thomas Brown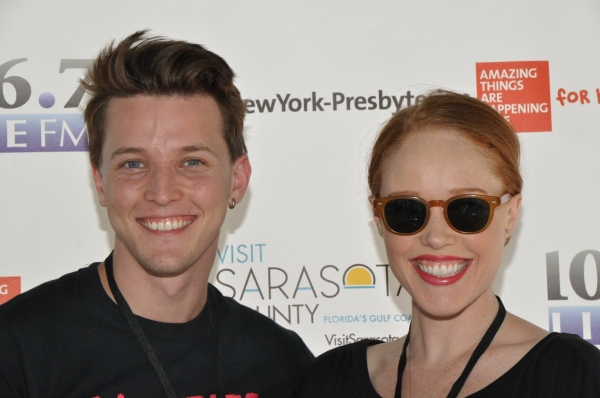 Dave Thomas Brown and Jessica Keenan Wynn

Lauren Cipoletti, Dave Thomas Brown, Jessica Keenan Wynn, Rachel Flynn, Elle McLemore, Kristolyn Lloyd, Cait Fairbanks, Charissa Hogeland and Dustin Sullivan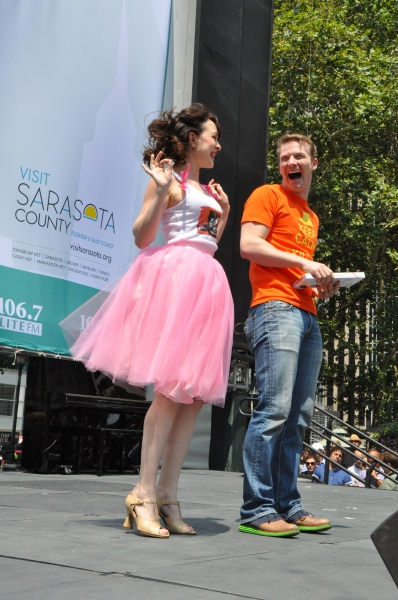 Catherine Walker and Jeff Kready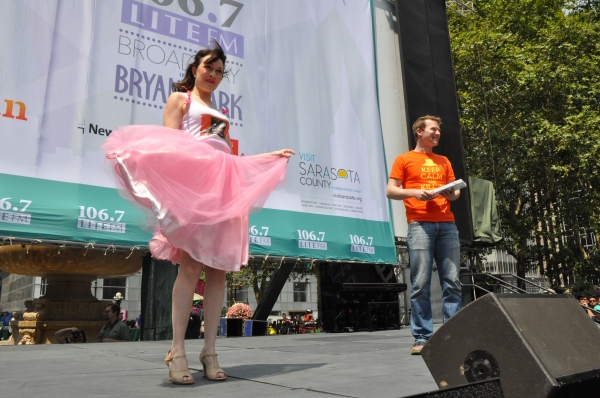 Catherine Walker and Jeff Kready

Catherine Walker and Jeff Kready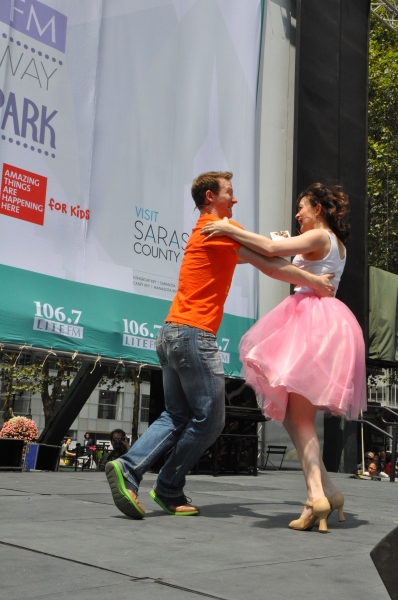 Jeff Kready and Catherine Walker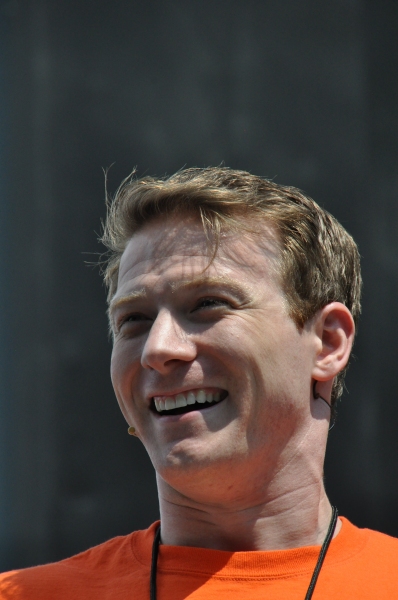 Jeff Kready

Greg Jackson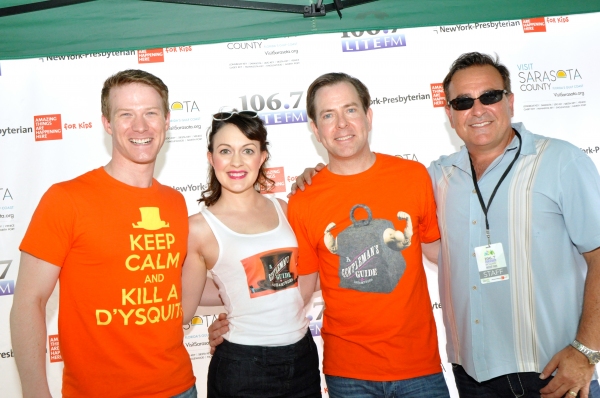 Jeff Kready, Catherine Walker, Greg Jackson and Bob Bronson

Jeff Kready, Catherine Walker and Greg Jackson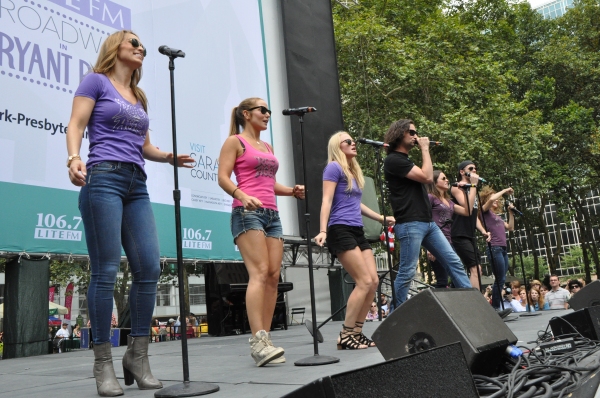 Katie Webber, Rebecca Riker, Carrie St. Louis, Constantine Maroulis, Alyssa Herrera, Cody Scott Lancaster and Josephine Rose Roberts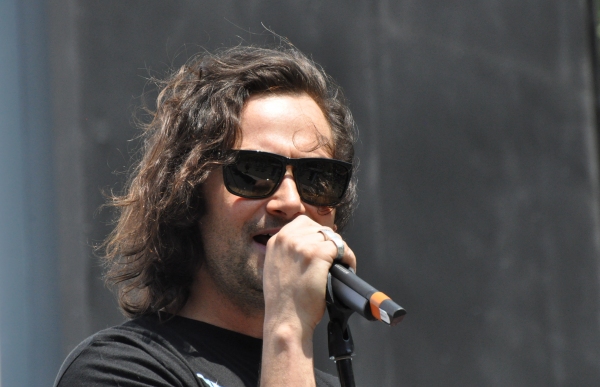 Constantine Maroulis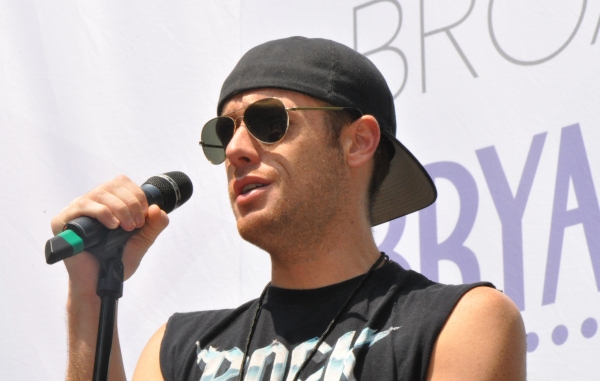 Cody Scott Lancaster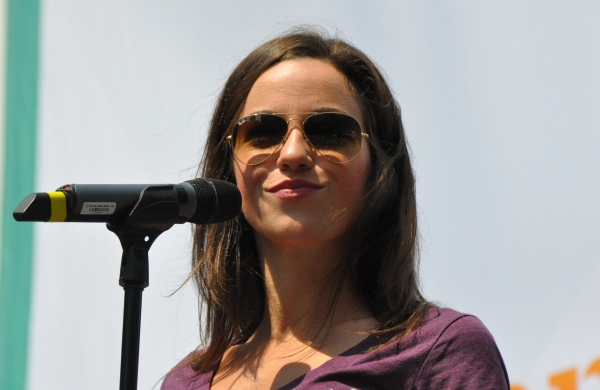 Alyssa Herrera

Rebecca Riker

Carrie St. Louis

Josephine Rose Roberts

Katie Webber

Rebecca Riker, Carrie St. Louis and Constantine Maroulis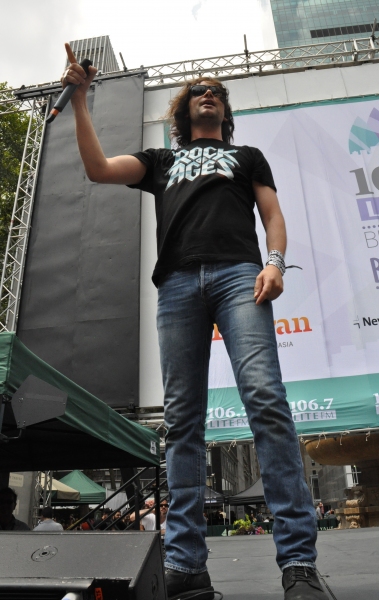 Constantine Maroulis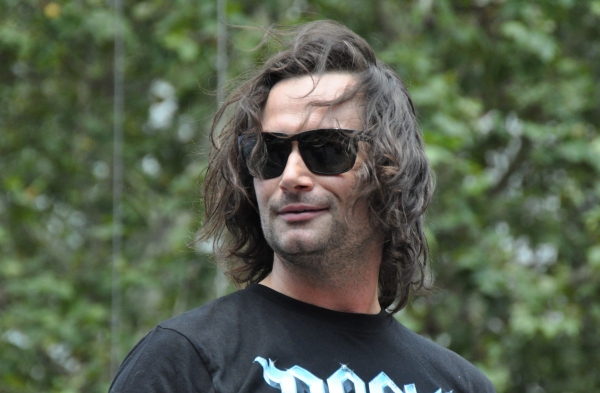 Constantine Maroulis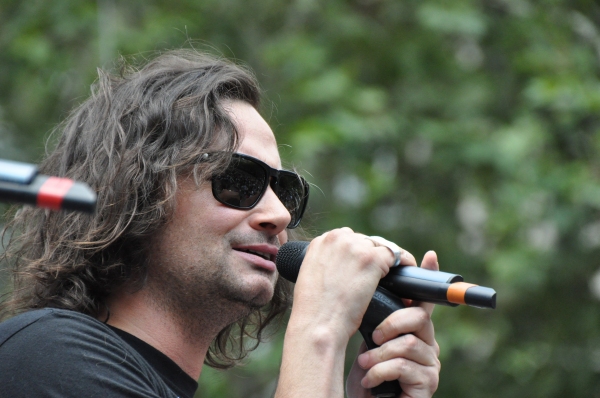 Constantine Maroulis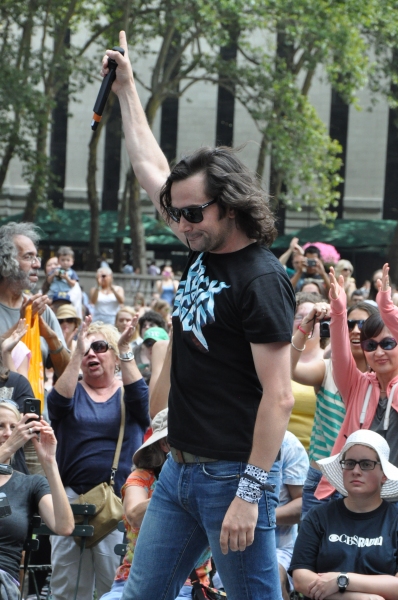 Constantine Maroulis

Rebecca Riker, Carrie St. Louis, Constantine Maroulis, Alyssa Herrera, Josephine Rose Roberts, Katie Webber and Cody Scott Lancaster

Bob Bronson, Rebecca Riker, Carrie St. Louis, Constantine Maroulis, Alyssa Herrera, Josephine Rose Roberts, Katie Webber and Cody Scott Lancaster

Constantine Maroulis
Related Articles