FOLLOW-UP: ¿Qué adaptaciones cinematográficas de los grandes musicales llegan este año?
Consulta el calendario de estrenos para estar al día de las últimas adaptaciones fílmicas
Por si te preguntabas cuando llegarán tus musicales favoritos a las pantallas, y podremos llenar un bol de palomitas, desde Broadwayworld Spain hemos preparado un recopilatorio con todas las adaptaciones fílmicas que llegarán este año.
PRÓXIMAMENTE...
CENICIENTA
¿Preparados para una lectura moderna de CENICIENTA, con Camila Cabello como protagonista? Esta versión musical aterrizará el próximo mes en los cines.
Estreno: 3 de septiembre de 2021 en Amazon Prime Video
Elenco: Camila Cabello, Idina Menzel, Minnie Driver, James Corden, Pierce Brosnan, Nicholas Galitzine y Billy Porter
Equipo creativo: Kay Kannon (dirección y guión), James Corden y Leo Perlman (producción)
Lee las últimas noticias: /spain/article/CENICIENTA-se-estrenar-en-Amazon-Prime-20210507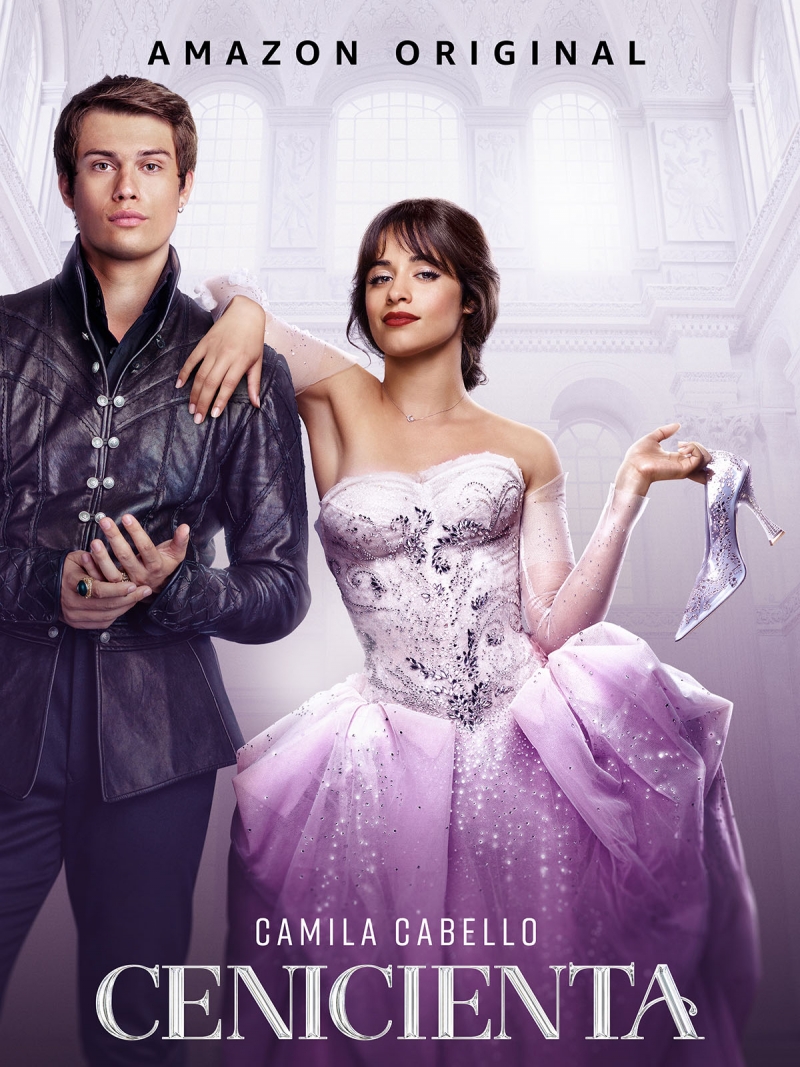 COME FROM AWAY
Los hechos acontecidos en Nueva York el 11 de septiembre de 2001 provocaron que todos los vuelos que pasaban por la ciudad fuesen cancelados. Los pasajeros, provenientes de un gran número de países alrededor del mundo, tuvieron que alojarse en el aeropuerto. Allí, fueron testigos de la generosidad de los ciudadanos neoyorquinos, que procuraron que los invitados tuvieran todo lo necesario para estar lo más cómodos y tranquilos posible en medio del caos.
Estreno: 10 de septiembre en Apple TV Plus
Elenco: Jenn Colella, Joel Hatch, Astrid Van Wieren
Equipo creativo: Christopher Ashley (director)
Lee las últimas noticias: /spain/article/BWW-TV-Trailer-oficial-de-COME-FROM-AWAY-en-Apple-TV-Plus-20210826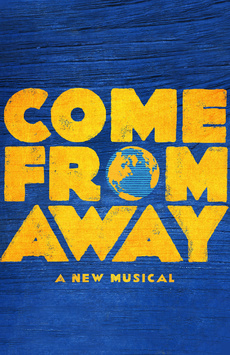 EVERYBODY'S TALKING ABOUT JAMIE

Jamie New es un adolescente de Sheffield que sueña con vivir sobre los escenarios. Mientras sus compañeros de clase planifican cómo ganarse la vida después de clase, Jamie piensa en relevar su ambición secreta de convertirse en una drag queen feroz y orgullosa. Su mejor amiga, Pitt y su madre le apoyan incondicionalmente y además, Miss Loco Chanelle, una leyenda del drag, le orienta hacia su debut en el escenario.
Estreno: 17 de septiembre en Amazon Prime Video
Elenco: Max Harwood, Ricard E. Grant, Sharon Horgan, Sarah Lancashire.
Equipo Creativo: Dan Gillespie Sells y Tom MacRae (autores)
Lee las últimas noticias: /spain/article/STAGE-TUBE-Nuevo-Triler-de-EVERYBODYS-TALKING-ABOUT-JAMIE-20210811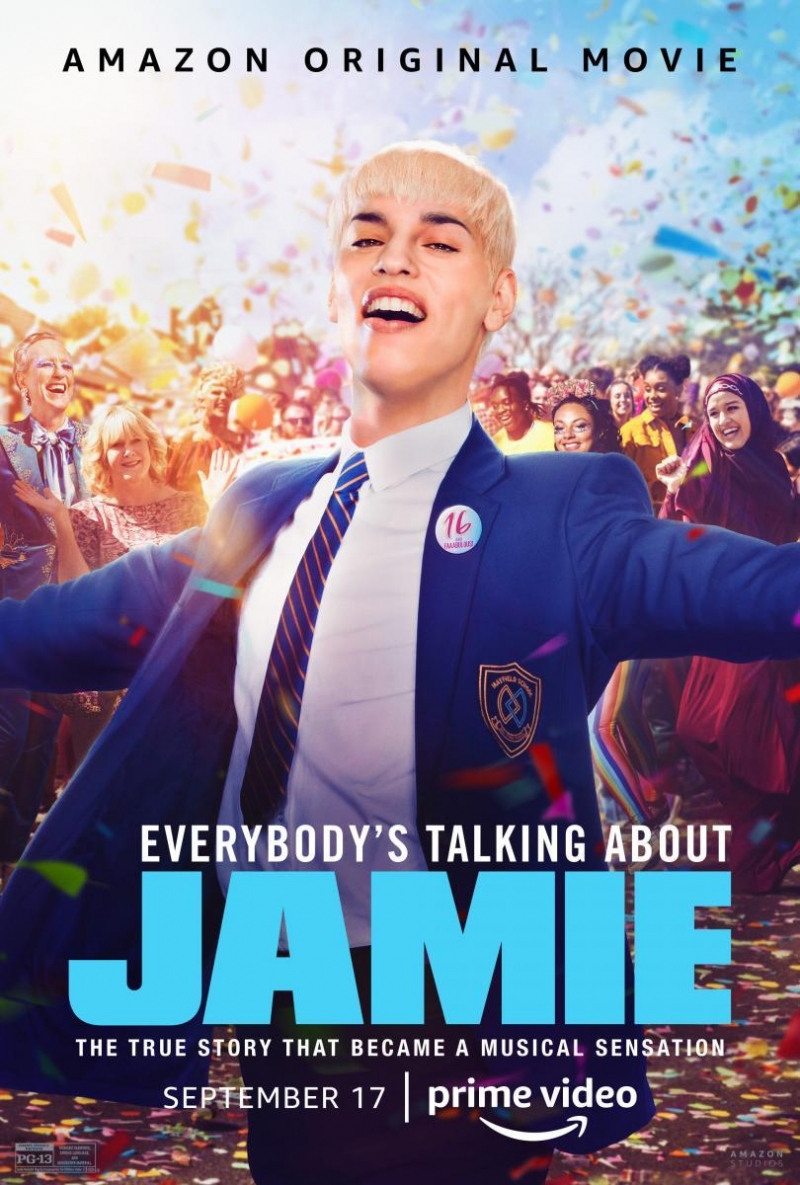 RESPECT
Siguiendo la meteórica carrera de la inigualable Aretha Franklin, RESPECT narra el extraordinario viaje de este icono de la música en busca de su propia voz; desde sus inicios en el coro de la iglesia de su padre hasta convertirse en una superestrella internacional.
Estreno: 24 de septiembre en cines
Elenco: Jennifer Hudson, Forest Whitaker, Marlon Wayans, Audra McDonald, Marc Maron, Mary G. Blidge.
Equipo creativo: Liesl Tommy (director)
Lee las últimas noticias: /spain/article/VDEO-Ya-disponible-el-trailer-de-RESPECT-la-pelcula-sobre-Aretha-Franklin-20210802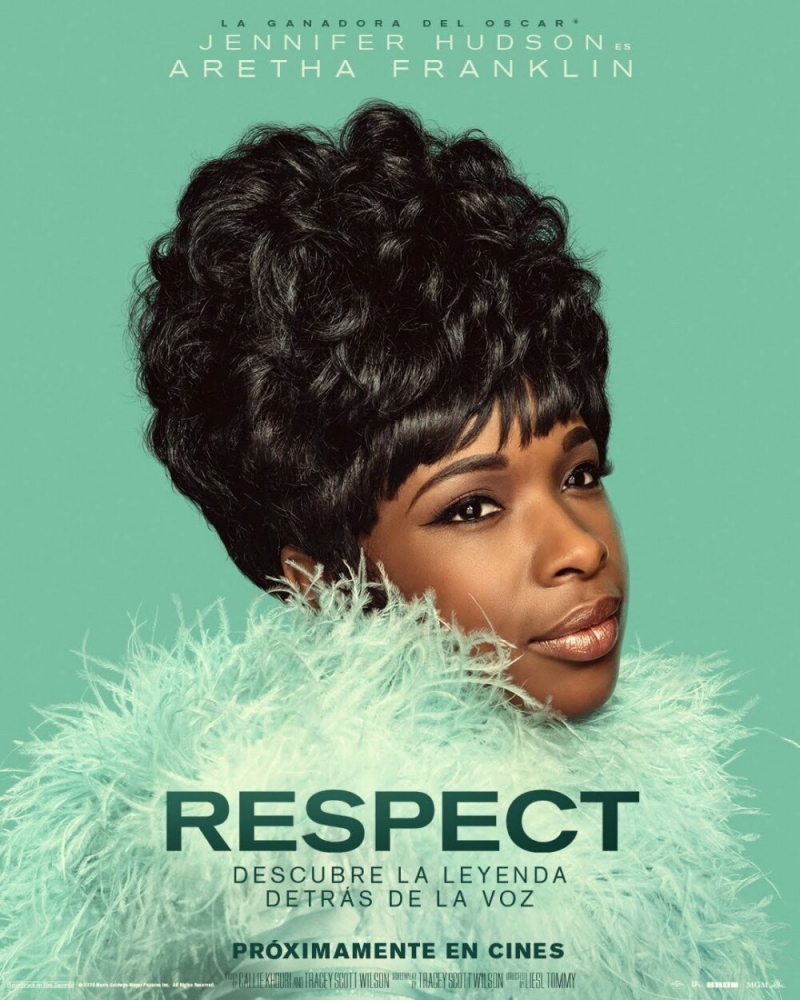 DIANA
El musical cuenta la vida de la princesa Diana de Gales.
Estreno: 1 de octubre en Netflix
Elenco: Jeanna de Waal, Roe Hartrampf, Erin Davie
Equipo Creativo: David Bryan y Joe DiPietro (Músicos y letristas), Joe DiPietro (libreto)
Lee las últimas noticias: /spain/article/LADI-DI-EL-MUSICAL-ya-tiene-fecha-de-estreno-20210825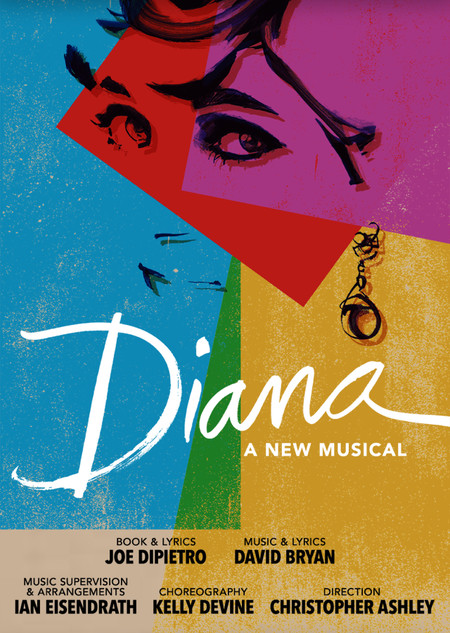 DEAR EVAN HANSEN
Una carta que nunca debió salir a la luz, una mentira que nunca se debió contar, una vida que nunca sonó que podría tener. Evan Hansen está a apunto de conseguir aquello que siempre ha querido: una oportunidad de encajar.
Estreno: 29 de octubre de 2021
Elenco: Ben Platt, Amy Adams, Julianne Moore, Amandla Stenberg, Kaitlyn Dever, Danny Pino, Colton Ryan, Nik Dodani, DeMarius R. Copes, Gerald Caeser, e Isaac Powell
Equipo creativo: Stephen Chbosky (dirección), Steven Levenson (guión)
Lee las últimas noticias: /spain/article/10-curiosidades-sobre-DEAR-EVAN-HANSEN-20210713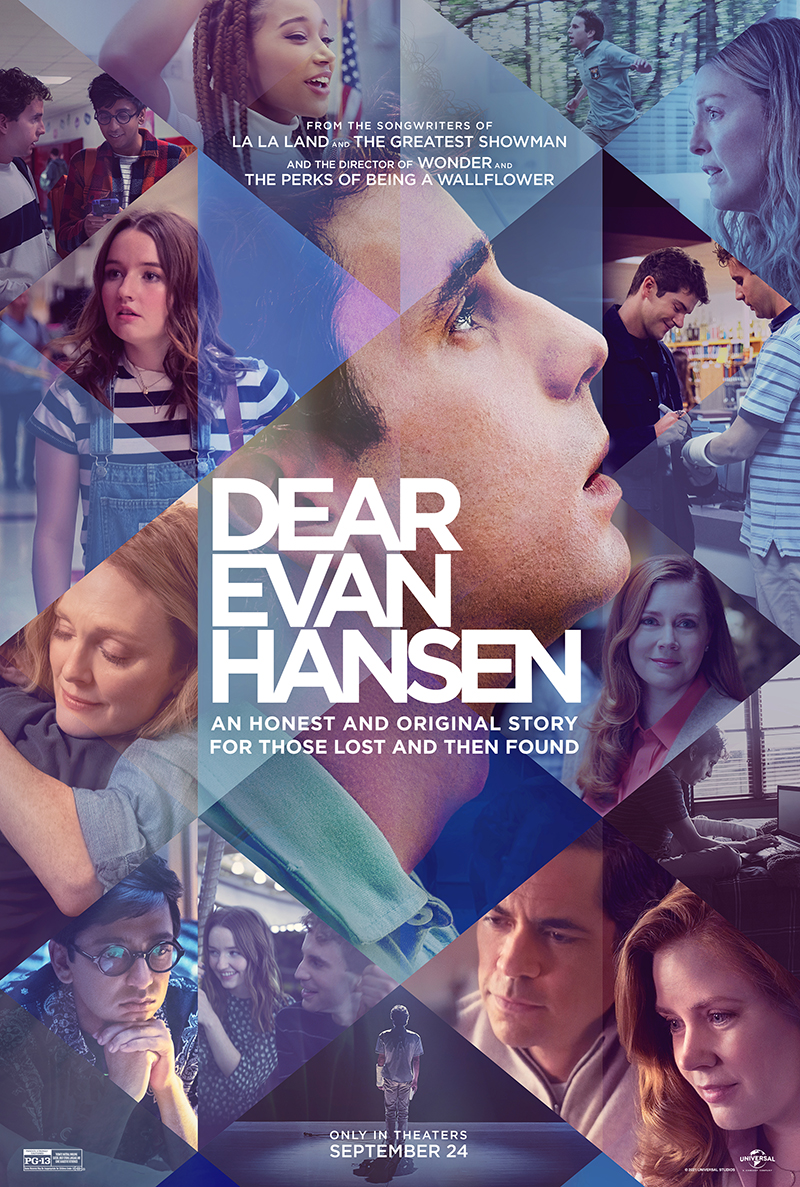 ENCANTO
Los Madrigal son una familia que viven escondidos en las montañas de Colombia en una casa mágica, situada en un pueblo llamado Encanto. En ésta, Mirabel, una chica de 15 años, intenta descubrir cuál es su lugar.
ENCANTO, la nueva película de animación Disney con música y letras de Lin-Manuel Miranda, llegará a los cines en noviembre.
Estreno: 24 de noviembre de 2021
Elenco: Stephanie Beatriz, María Cecilia Botero, Mauro Castillo, Angie Cepeda, Carolina Gaitán y Diane Guerrero
Equipo creativo: Byron Howard y Jared Bush (dirección), Jared Bush, Lin-Manuel Miranda y Charise Castro(guión), y Lin-Manuel Miranda (música y letras)
Lee las últimas noticias: /spain/article/STAGE-TUBE-Nuevo-Teaser-Trailer-de-ENCANTO-20210708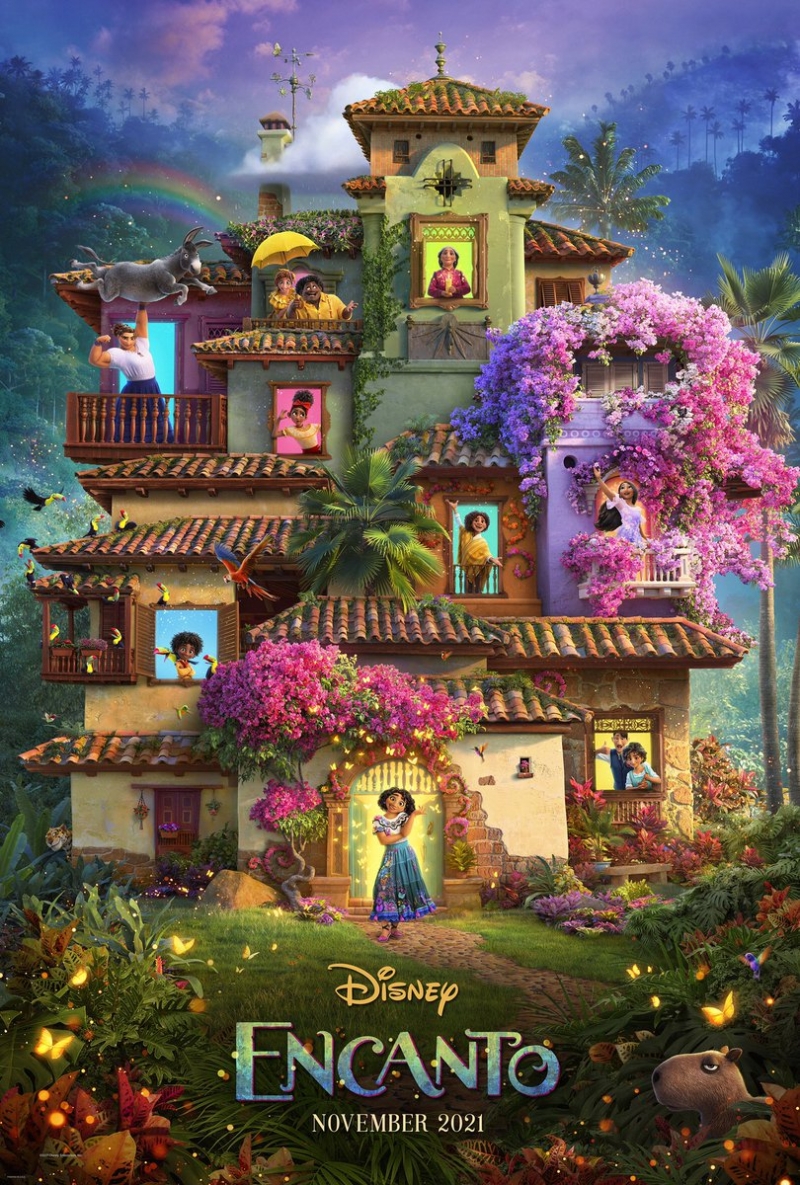 WEST SIDE STORY
Algo grande se avecina. La adaptación del clásico West Side Story se estrenará este diciembre tras ser pospuesto a raíz de la pandemia.
Estreno: 8 de diciembre de 2021
Elenco: Rachel Zegler, Ansel Elgort, Ariana DeBose, Rita Moreno, Mike Faist, Brian d'Arcy James, David Alvarez, Ezra Menas, Ben Cook, Maddie Ziegler
Equipo creativo: Steven Spielberg (dirección), Tony Kushner (guión)
Lee las últimas noticias: /article/VIDEO-Get-A-Special-Look-at-Steven-Spielbergs-WEST-SIDE-STORY-20210727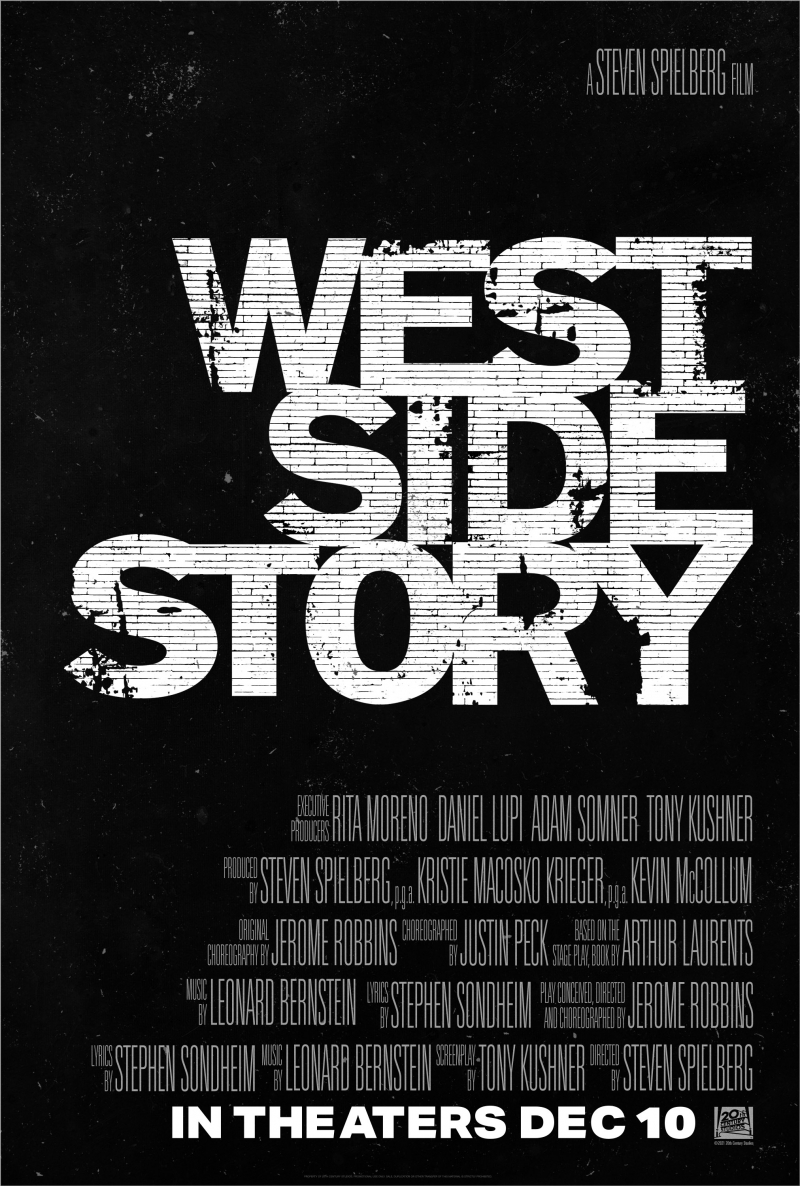 TICK TICK... BOOM!
TICK TICK... BOOM! cuenta la historia de Jon, un aspirante a compositor de teatro que en los años 90 espera mesas en la ciudad de Nueva York mientras escribe Superbia, el cual espera que sea el próximo gran musical estadounidense y finalmente le dé su gran oportunidad.
Estreno: 10 de noviembre en Netflix
Elenco: Andrew Garfield, Joshua Henry, Vanessa Hudgens, Robin de Jesús, Bradley Whitford, Judith Light, Alexandra Shipp
Equipo creativo: Lin-Manuel Miranda (dirección), Steven Levenson (guión)
Lee las últimas noticias: /spain/article/TICK-TICK-BOOM-Retrato-de-un-bohemio-convertido-en-icono-de-Broadway-20210616
EN PRODUCCIÓN...
THE 25TH ANNUAL PUTNAM COUNTY SPELLING BEE
Una parodia de los concursos de ortografía que empujan al alumnado a competir contra el alumnado para determinar quién tiene un mayor dominio de su voluminoso vocabulario.
Estreno: Por concretar
Elenco: Por concretar
Equipo creativo: Dan Lin, Jonathan Eirich, Ryan Halprin (producción)
Lee las últimas noticias: /article/Disney-to-Adapt-THE-25TH-ANNUAL-PUTNAM-COUNTY-SPELLING-BEE-20210422
SUNSET BOULEVARD
Basado en el clásico de Billy Wilder, el musical de Andrew Lloyd Webber se empezará a rodar después de verano con un nuevo libreto y letras de Don Black and Christopher Hampton.
Estreno: Por concretar
Elenco: Glenn Close como Norma Desmond
Equipo creativo: Rob Ashford (dirección), Tom MacRae (guión)
Lee las últimas noticias: /article/Glenn-Close-Reveals-SUNSET-BOULEVARD-Film-is-All-Ready-to-Go-20210413
WICKED
La sensación de Broadway WICKED recuerda qué pasó en la Tierra de Oz... pero desde otra perspectiva.
Estreno: Por concretar
Elenco: Por concretar
Equipo creativo: Jon M. Chu (dirección), Winnie Holzman y Stephen Schwartz (guión)
Lee las últimas noticias: /article/Amanda-Seyfried-Says-She-Wants-to-Play-Glinda-in-the-WICKED-Movie-20210409