The Inheritance - 2019 - Broadway
Profoundly touching and wickedly hilarious, Matthew Lopez's two-part play The Inheritance, asks how much we owe to those who lived and loved before us, and questions the role we must play for future generations.
Brilliantly re-envisioning E. M. Forster's masterpiece "Howards End" to 21st-century New York, it follows the interlinking lives of three generations of gay men searching for a community of their own – and a place to call home.
This epic new play by Matthew Lopez marks the Broadway debut of a bold new voice in American theatre, directed by visionary two-time Tony Award winner Stephen Daldry.
The Inheritance is a life-affirming journey of tears and laughter, through conflicts and connections, heartbreak and hope. A new play, generations in the making.
Video preview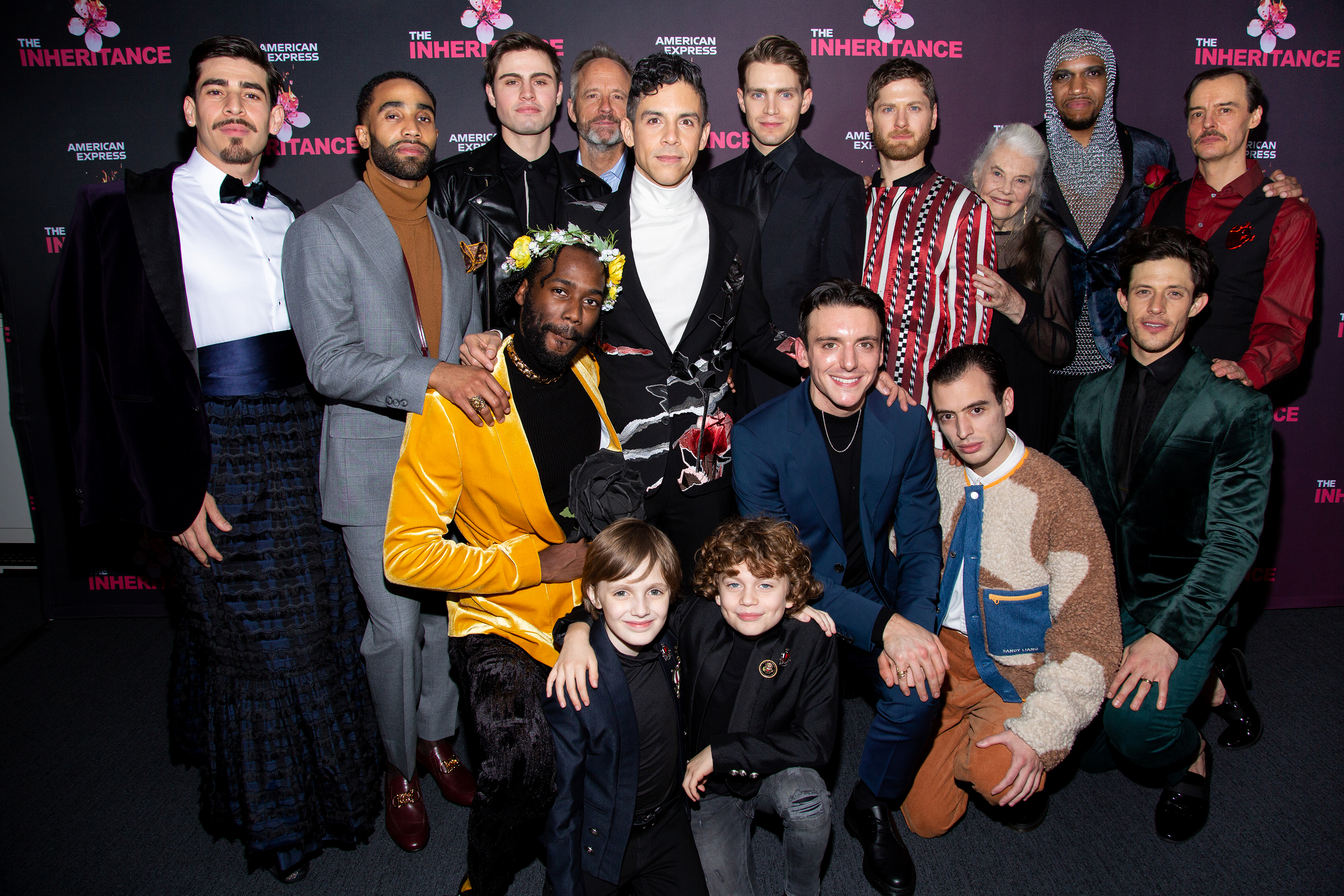 Schedule
Running Time: Part 1: 3 hours, 15 min, Part 2: 3 hours, 20 min
Featured Reviews For The Inheritance
'The Inheritance' Review: So Many Men, So Much Time - New York Times
Ambition and achievement are not entirely commensurate in "The Inheritance." Its breadth doesn't always translate into depth. As fine as the acting is throughout - and quietly brilliant when the extraordinary veteran Lois Smith takes the stage, toward the very end, as the show's sole female character - none of the characters here have the textured completeness of those created by Forster and Kushner. Ultimately, the play twists itself into ungainly pretzels as it tries to join all the thematic dots on its immense canvas. Yet even by the end of the overwrought second half of "The Inheritance," you're likely to feel the abiding, welcome buzz of energy that comes from an unflagging will to question, to create, to contextualize, to - oh, why not? - only connect.
'The Inheritance' Is a Ravishing Theatrical Work That Urges Generations to Connect and Love - Rolling Stone
The best advice about seeing The Inheritance on Broadway - which you definitely should if you're looking for a head-spinning, heart-rending theatrical experience - is to forget the hype surrounding it. And that won't be easy. Playwright Matthew Lopez, a Puerto Rican transplanted to New York City from the Florida panhandle, is fresh from London where his ardently ambitious play about different generations of gay men living in post-AIDs Manhattan won an armful of Oliviers (the Brit Tonys named after the late, great Lord Larry) and gushy reviews that called it "the most important American play of the century." Try living up to that. You can't, but it's impossible not to marvel at the incisively hilarious and deeply humane effort put forth by Lopez, director Stephen Daldry (The Crown, Billy Elliot), and a cast that could not be better. The Inheritance is an emotional powerhouse. It's also approximately seven hours long. That means you have to see it in two parts (the . Another gay fantasia, Tony Kushner's Angels in America, pulled it off, but unless you're J.K. Rowling's pre-sold Harry Potter and the Cursed Child, you're fighting an uphill battle.
The Inheritance Broadway Cast