The Inheritance - Broadway
Profoundly touching and wickedly hilarious, Matthew Lopez's two-part play The Inheritance, asks how much we owe to those who lived and loved before us, and questions the role we must play for future generations.
Brilliantly re-envisioning E. M. Forster's masterpiece "Howards End" to 21st-century New York, it follows the interlinking lives of three generations of gay men searching for a community of their own – and a place to call home.
This epic new play by Matthew Lopez marks the Broadway debut of a bold new voice in American theatre, directed by visionary two-time Tony Award winner Stephen Daldry.
The Inheritance is a life-affirming journey of tears and laughter, through conflicts and connections, heartbreak and hope. A new play, generations in the making.
Video preview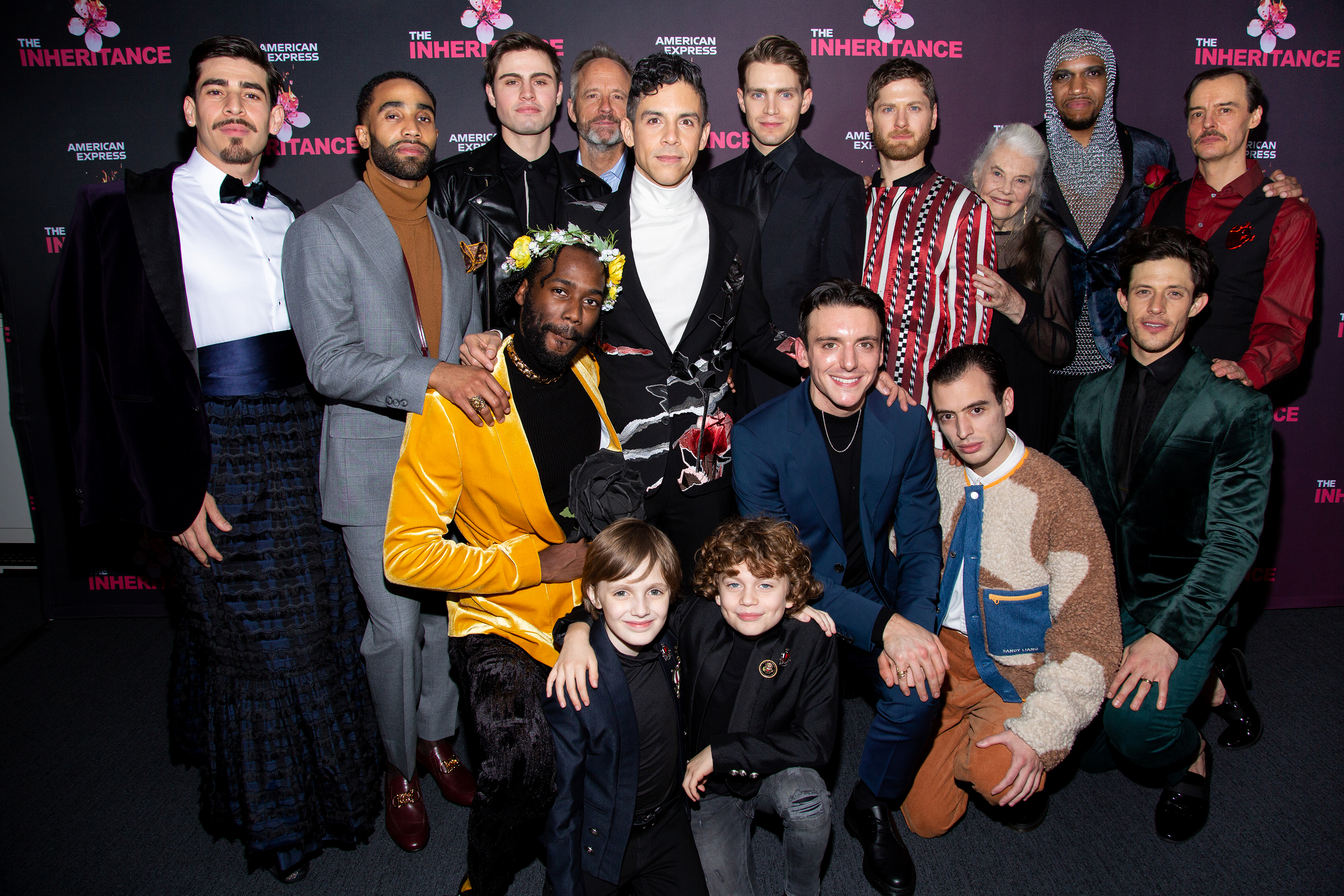 Schedule
Running Time: Part 1: 3 hours, 15 min, Part 2: 3 hours, 20 min
Featured Reviews For The Inheritance
BROADWAY REVIEW: Epic 7-hour play 'The Inheritance is richly-layered, moving AIDS drama - New York Daily News
"The Inheritance" invites comparison to Tony Kushner's "Angels in America," although it does not similarly concern itself with intersectional political ideologies and crises of religious faith. "The Inheritance" remains a fundamentally intermural look at the gay community - the only female character in the show, played by Lois Smith, is a semi-mystical figure defined entirely in terms of her surrogate sons - and its existential ambitions are less expansive. Still, it reveals a deep advocacy for community responsibility and shares a world view with one of Kushner's most central notions, that the smallest indivisible human unit is two.
BIG QUESTIONS - Theatre News Online
Over six-plus hours there are lapses. Political debates can turn soapbox-y and windy, and character sum-ups at the end is a creaky device. Still, a play that asks "Who are we?" and makes one consider and care about the answer is doing something right. Actually, a lot right.
The Inheritance Broadway Cast