Mrs. Doubtfire - Broadway Tickets, News, Info & More
A new musical comedy about the things we do to stay together.
Daniel Hillard, a struggling, out-of-work actor, will do anything for his kids. After losing custody in a messy divorce, he creates the kindly alter ego of Scottish nanny Euphegenia Doubtfire in a desperate attempt to stay in their lives. As his new character takes on a life of its own, Mrs. Doubtfire teaches Daniel more than he bargained for about how to be a father. A hilarious and heartfelt story about holding onto your loved ones against all odds,
Mrs. Doubtfire
is the musical comedy we need right now — one that proves we're better together.
Video preview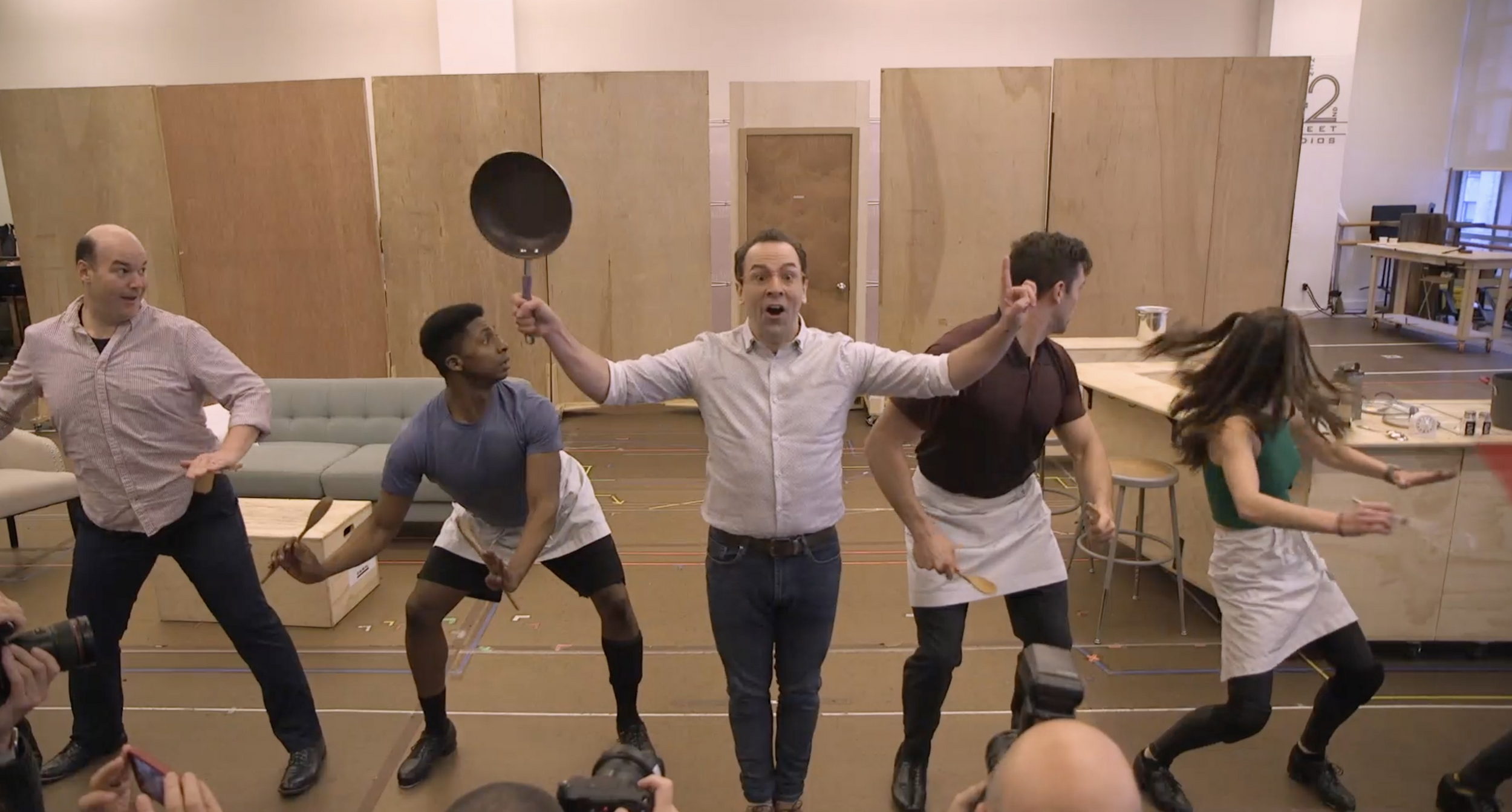 Photo preview
Schedule
Running Time:
2 hours and 35 minutes, including one intermission
Schedule varies during previews: check show website for most up to date information.
After opening: Schedule varies. Check show website for most up to date information.
Wednesdays at 8:00pm
Thursdays at 7:00pm
Fridays at 8:00pm
Saturdays at 2:00pm & 8:00pm
Sundays at 3:00pm
About the Theatre
(New York, NY)
124 W. 43rd St.
Seating Chart
Featured Reviews For Mrs. Doubtfire
MRS. DOUBTFIRE: DAD-TURNS-NANNY COMES TO BROADWAY, MANIC CHARM INTACT - New York Stage Review
The specifics of the story are largely but not entirely the same as in the 1993 movie. Karey Kirkpatrick and John O'Farrell, who wrote the book, and Kirkpatrick and his brother, Wayne, who wrote the songs, update things to account for changing tolerance for jokes about men wearing dresses and gay people being outrageous makeup artists. The script doesn't rise to the dizzying goofiness of Something Rotten!, but it's still very funny. The songs aren't especially memorable, but they're perfectly enjoyable. And if not all of the plot and character updates quite work, what has ended up on stage is still a very entertaining, very successful, very good time.
Facebook Twitter Flipboard Email Copy 'Mrs. Doubtfire' review: Bringing the movie to Broadway was a huge mistake - New York Post
Why has a movie that was never anything more than a ridiculous star vehicle for the late Robin Williams' comedic talents been dragged onstage almost 30 years later without him? Partly as a star vehicle for Broadway favorite Rob McClure, who now plays Doubtfire a k a Daniel.
Mrs. Doubtfire Broadway Cast
Buy at the Theatre Shop
T-Shirts, Mugs, Phone Cases & More