Dear Evan Hansen - Broadway
Dear Evan Hansen is the deeply personal, and profoundly contemporary, musical about what happens when we let a lie consume us. This groundbreaking musical - featuring a book by Tony-winner Steven Levenson and a score by the Grammy, Tony and Academy Award winners Benj Pasek and Justin Paul - examines what it means to be alive.
A letter that was never meant to be seen, a lie that was never meant to be told, a life he never dreamed he could have. Evan Hansen is about to get the one thing he's always wanted: a chance to finally fit in.
Video preview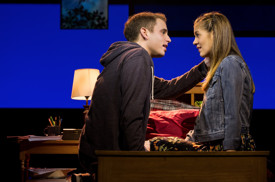 Photo preview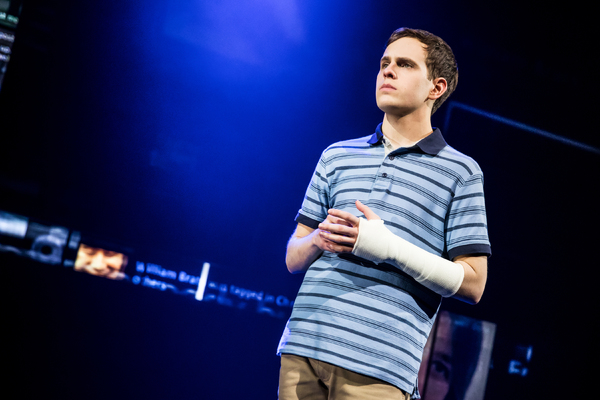 Schedule
Running Time: Two hours and 25 minutes, with one intermission
Tuesdays: 7:00pm
Wednesdays: 2:00pm and 8:00pm
Thursdays: 7:00pm
Fridays: 8:00pm
Saturdays: 2:00pm and 8:00pm
Sundays: 3:00pm
(New York, NY)
239 West 45th St.
Seating Chart
Featured Reviews For Dear Evan Hansen
'Dear Evan Hansen' review: Endearingly original - Newsday
Finally, there is Platt (the "Pitch Perfect" movies), with his astonishing vocal nuance and his rare ability to communicate bunches of conflicting feelings with just a frown and a hurt, hopeful smile. His portrayal of catastrophic, perhaps autistic alienation is so astute in the early scenes that, when Evan miraculously heals up, we feel a little guilty for missing the old one.
A Teen Suicide Electrifies Broadway: Review of 'Dear Evan Hansen' - Daily Beast
Given how it loads its dramatic and moral dice, and the swings of tone between comedy and terrible tragedy, the question is what will collapse when the truths are revealed in Dear Evan Hansen. Well, it doesn't supply what you might expect from some musicals and dramas about teen suicide, our truth-dissembling online worlds, and an extreme case of fabulism. Dear Evan Hansen is beautiful to look at it, slickly directed, and moving, but also biting and subversive-and so may have more to say about teen suicide, parenting, and internet lunacy than the most finely worded op-ed column.
Dear Evan Hansen Broadway Cast