Dear Evan Hansen - Broadway
Dear Evan Hansen is the deeply personal, and profoundly contemporary, musical about what happens when we let a lie consume us. This groundbreaking musical - featuring a book by Tony-winner Steven Levenson and a score by the Grammy, Tony and Academy Award winners Benj Pasek and Justin Paul - examines what it means to be alive.
A letter that was never meant to be seen, a lie that was never meant to be told, a life he never dreamed he could have. Evan Hansen is about to get the one thing he's always wanted: a chance to finally fit in.
Video preview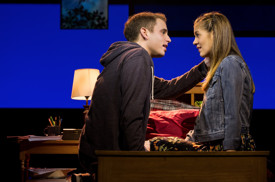 Photo preview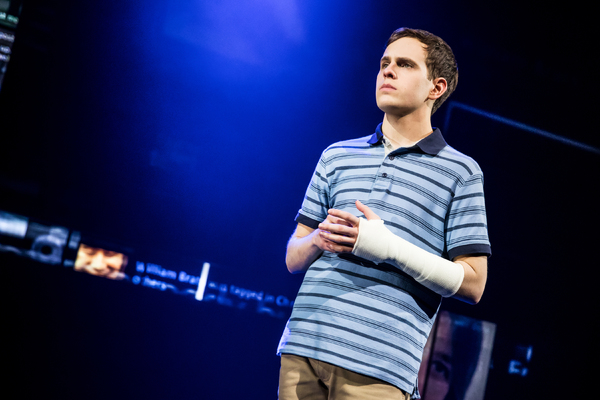 Schedule
Running Time: Two hours and 25 minutes, with one intermission
Tuesdays: 7:00pm
Wednesdays: 2:00pm and 8:00pm
Thursdays: 7:00pm
Fridays: 8:00pm
Saturdays: 2:00pm and 8:00pm
Sundays: 3:00pm
(New York, NY)
239 West 45th St.
Seating Chart
Featured Reviews For Dear Evan Hansen
Ben Platt Leads Powerful 'Dear Evan Hansen' To Broadway – Review - Deadline
Platt seems more to inhabit Evan than to merely portray him. The halting delivery of soulful lines, the arms that flutter out in birdlike spasms as if grasping for logic or reason and, most of all, with a voice that rises from assured tenor to plaintive falsetto all conspire to bring this character to life. Evan could be cousin to The Glass Menagerie's Laura Wingfield.
'Dear Evan Hansen' Broadway review: This teen angst musical is hard to buy - NJ.com
Allow me to be a dissenting voice: Having seen "Dear Evan Hansen" twice now -- with its wildly implausible storyline and its repetitive pop-rock score -- I am mystified by the enthusiasm for it. Maybe the show's celebrants are responding to the creators' willingness to tackle such dark themes, or the admittedly hard-working performance of star Ben Platt (Benji in the "Pitch Perfect" movies), who plays the neurotic title character. But laudable ambitions can't disguise the fact that nothing about "Dear Evan Hansen" makes very much sense.
Dear Evan Hansen Broadway Cast