Between Riverside and Crazy - 2022 - Broadway Tickets, News, Info & More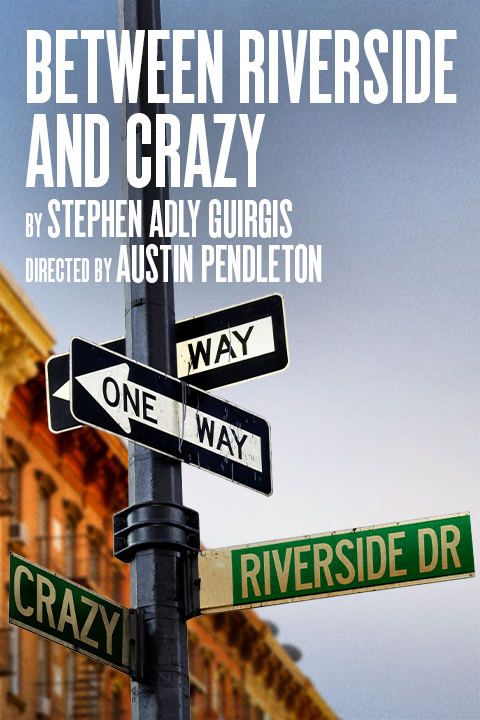 City Hall is demanding more than his signature, the landlord wants him out, the liquor store is closed – and the Church won't leave him alone. For ex-cop and recent widower Walter "Pops" Washington and his recently paroled son Junior, the struggle to hold on to one of the last great rent stabilized apartments on Riverside Drive collides with old wounds, sketchy new houseguests and a final ultimatum in this Pulitzer Prize-winning dark comedy from Stephen Adly Guirgis. For Pops and Junior, it seems the Old Days are dead and gone – after a lifetime living Between Riverside and Crazy.
History:
Premiere
Run Type:
Limited Run
Market:
Broadway
Previews:
November 30, 2022
Closing:
February 19, 2023
Running Time:
2 hours, including intermission

Address:
240 West 44th St.
New York,NY
Featured Reviews For Between Riverside and Crazy
BETWEEN RIVERSIDE AND CRAZY, Far South of Interesting — Review - Theatrely
Though the productions share those same elements, like a broom you find in the back of the closet, the words to describe the Prize-winner's Broadway premiere are stiff and dusty. Save for Stephen McKinley Henderson's masterful lead performance and Walt Spangler's attractive, misused set, they apply to the book itself as much as to Austin Pendleton's lifeless direction and 5.5 of the 6 other performances.
King Lear, But Rent Controlled: Between Riverside and Crazy - Vulture
That may sound like a downer of an evening, but Guirgis's play is speckled with his customary wry humor and genuine strangeness that lifts it from straight issue drama into something lovelier and weirder. Often, there's just the delight of the dialogue. Lulu is purportedly studying to be an accountant, but as Walter notes, "her lips move when she read the horoscope — that ain't the mark of a future accountant!" The play sometimes seems like it's heading toward one possible conclusion, but then Guirgis ducks away from the obvious. In the second act, Walter has an encounter with a lady from his church (played by Liza Colón-Zayas, another routinely excellent performer who deserves a bigger platform) that veers into possibly dreamlike absurdity. That scene and its heightened aftermath may be hard to swallow, but it's performed with such conviction that I was fully along for the ride. There's a sense that the strictures of New York life are so wild on their own — from the real-estate laws on down — that the only possible recourse is to embrace the crazy yourself. In a maddening time, go a little mad.
Between Riverside and Crazy Broadway Cast
Between Riverside and Crazy Frequently Asked Questions
What productions of Between Riverside and Crazy have there been?
Between Riverside and Crazy has had 3 productions including Off-Broadway which opened in 2014, Off-Broadway which opened in 2015 and Broadway which opened in 2022.
How long has Between Riverside and Crazy been running on Broadway?
Between Riverside and Crazy opened at the Hayes Theatre (Broadway) on Monday Dec 19, 2022 and has now been running for 1 month.
What theatre is Between Riverside and Crazy playing on Broadway?
Between Riverside and Crazy is playing at the Hayes Theatre (Broadway), which is located at 240 West 44th St. New York.
How do I get Rush Tickets for Between Riverside and Crazy on Broadway?
Digital Rush:
Price: $39
How: Available through the TodayTix app
Where: todaytix.com
When: Tickets for that day's performance will be available on the TodayTix app at 9 a.m. each day on a first-come, first-served basis.
Limit: Two per customer
Information: Subject to availability. Seat locations are determined at the discretion of the box office
Twitter Watch