Philippines Theatre Newsroom
The latest news on live + streaming theatre in Philippines.
VIDEO: Excerpts from PSF's Bar Theater Every Saturday Night
by Oliver Oliveros on June 28, 2022 in Philippines
Live performances, more specifically in-person theatrical productions, are slowly making their transformative presence felt once again, which was practically nil during the onslaught of the pandemic. One of these early curtain-raisers is the Philippine Stagers Foundation's string of short plays on Saturday nights, which have launched both the theater group's bar theater concept and a black box theatre venue located in the heart of Sampaloc, Manila.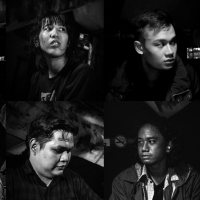 Jeepney Dialogues: Teatro 77 Streams Online Play PARA, June 26
by Oliver Oliveros on June 22, 2022 in Philippines
Teatro 77, a production collective of Filipino artists aiming to capture today's realities via unconventional means, premieres the online play 'Para,' a fourth in a series of digital productions, on June 26. It streams on YouTube and Facebook.