Philippines Photos
Browse photos from live + streaming theatre in Philippines.
Repertory Philippines Releases Production Photos of THE GREAT CHRISTMAS COOKIE BAKE OFF!
by Oliver Oliveros - Philippines

(11/7/2021) - Premier theater company Repertory Philippines (REP) has released a few snapshots of 'The Great Christmas Cookie Bake Off!' Staged and filmed for several days by REP's children's theater division, REP Theatre for Young Audiences (RTYA), 'The Great Christmas Cookie Bake Off!' will stream on Broadway On Demand for one month, November 12-December 12, 2021. This marks RTYA's return to the stage—although virtual—since the first major lockdown in the metro early last year.
---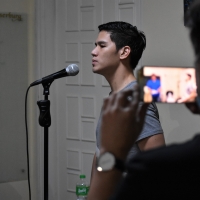 EXCLUSIVE PHOTOS: Gerald Santos Gears Up for Virtual Concert, THE GREAT SHIFT
by Oliver Oliveros - Philippines

(10/12/2020) - About seven months into the pandemic lockdown, Gerald Santos ('Miss Saigon,' 'Sweeney Todd'), together with his closest friends in the performing arts, is not missing a beat. He's now back on his feet, singing his heart out before an audience who are supposedly elsewhere a?' most likely in front of the computer screen.
---
Check Out First Production Photos of ANNA IN THE TROPICS, Staged by Repertory Philippines
by Oliver Oliveros - Philippines

(3/10/2020) - Noted production designer Joey Mendoza makes his directorial debut in Repertory Philippines' (REP) production of Nilo Cruz's Pulitzer Prize-winning drama, Anna in the Tropics. The show runs from 13 March to 5 April 2020 at Onstage Theater, Greenbelt 1, Ayala Center, Makati City.
---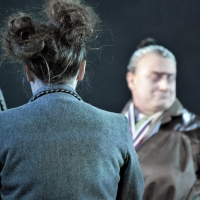 PHOTOS: Look at MATILDA THE MUSICAL Cast in Action; Show Runs Now Thru 22 Mar 2020
by Oliver Oliveros - Philippines

(3/9/2020) - When Matilda The Musical premiered at the Cambridge Theatre in the West End in 2011, The Guardian gave it five stars and described it as a?oeanarchically joyous, gleefully nasty, and an ingenious musical adaptation of Roald Dahl's novel of the same name.a?? About nine years after, now a beloved musical for all ages, Matilda The Musical finally opened at The Theatre at Solaire in Manila for a limited three-week engagement.
---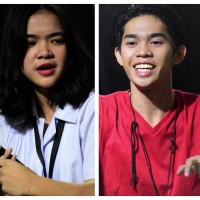 Photo Coverage: SI JANUS SILANG AT ANG TIYANAK NG TABON Plays at St. Mary's College Q.C.
by Oliver Oliveros - Philippines

(3/5/2020) - The best-selling book and winner of the National Book Award for Fiction Novel in Filipino in 2015, Si Janus Silang at ang Tiyanak ng Tabon, written by Edgar Calabia Samar, has been adapted into a stage play, bearing the same title, runs this weekend at St. Mary's College in Quezon City.
---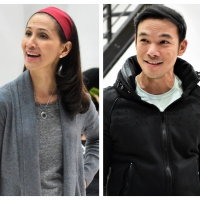 Photo Coverage: Get a First Look at THE BAND'S VISIT In Rehearsals
by Oliver Oliveros - Philippines

(3/3/2020) - Winner of 10 Tony Awards, including Best Musical, The Band's Visit makes its international premiere in the capital of the Philippines on 13 March 2020. Atlantis Theatrical Entertainment Group's Bobby Garcia helms the production, which the Chicago Tribune describes as a?oeremarkable and boundlessly compassionate and humanistic piece of theater.a??
---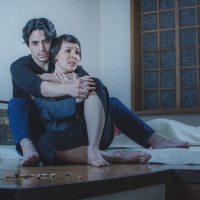 PHOTOS: First Look at Promo Shots for BlueREP's NEXT TO NORMAL
by Oliver Oliveros - Philippines

(2/13/2020) - To cap off its 28th season, Ateneo Blue Repertory (BlueREP) proudly presents the Pulitzer Prize-winning rock musical Next to Normal. The show plays at the Gonzaga Fine Arts Theatre, Ateneo De Manila University, from 6-22 March 2020, at 8 p.m. on all dates except Sundays, with additional 3 p.m. shows on weekends.
---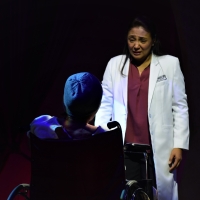 PHOTOS: PETA's UNDER MY SKIN Opens; Cherry Pie Picache Leads the Cast
by Oliver Oliveros - Philippines

(2/10/2020) - During the whole run of the play, after every end of the show, we will have debriefing and discussion with the audience, which will be facilitated by our actors and partners. We hope that it will further deepen the understanding of HIV (Human Immunodeficiency Virus).a?? a?" Maribel Legarda, PETA Artistic Director
---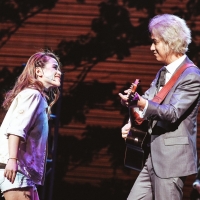 PHOTOS: Ely Buendia Returns to A NIGHT AT THE THEATER; View Previous Concert Photos!
by Oliver Oliveros - Philippines

(2/3/2020) - 'This was a leap into the unknown' a?' Ely Buendia
---
Photo Coverage: In Rehearsal With San Pedro Calungsod The Musical, Starring Gerald Santos
by Oliver Oliveros - Philippines

(1/22/2020) - This year, 2020, marks the return of one of the more successful stage musical adaptations about the life and death of Saint Pedro Calungsod (1654 a?' 1672), a young Filipino missionary and the second Filipino saint. Prinstar Music Philippines' production of San Pedro Calungsod The Musical, which features the book and lyrics in English by Antonio Rommel Ramilo and music by Ramilo and pop star-thespian Gerald Santos, kicks off its Manila run this Friday, 24 January 2020, at 3 p.m., at Cuneta Astrodome in Pasay City.
---