Latest News on Ray Marchica
Stage Credits
Productions
[Broadway, 2002]
Drums
[Broadway, 1995]
Drums
[Broadway, 1993]
Percussion
[Broadway, 1991]
Drums
 
Stage
Productions
[Broadway, 2002]
Drums
[Broadway, 1995]
Drums
[Broadway, 1993]
Percussion
[Broadway, 1991]
Drums
Ray Marchica News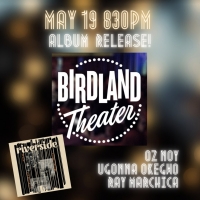 Jazz Artists Ray Marchica, Oz Noy, and Ugonna Okegwo Team Up for RIVERSIDE Album
by Marissa Tomeo - May 14, 2022
Ray Marchica, Oz Noy, and Ugonna Okegwo are pleased to present Riverside, via Outside in Music. Their first release as a trio, Riverside is a fresh, life-affirming collection of standards that stems from the group's spontaneously assembled outdoor jams held in Riverside Park, New York City during lockdown.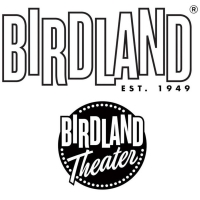 What's Coming Up At Birdland: Jazz Programming May 17 - May 29
by A.A. Cristi - May 13, 2022
Get full details for Jazz programming coming up at Birdland Jazz Club and Birdland Theater, May 17Â - May 29:
Photos: April 26th THE LINEUP WITH SUSIE MOSHER at Birdland Theater by Stewart Green
by Stephen Mosher - May 9, 2022
The April 26th edition of The Lineup brought to the Birdland stage a new Sondheim star, everyone's favorite twins, a jazz icon, and a whole lot more.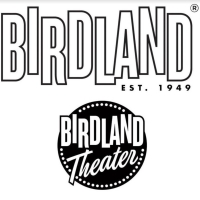 BIRDLAND Announces Programming Through May 22nd
by Marissa Tomeo - May 7, 2022
Below, you'll find details on all jazz programming at Birdland Jazz Club and Birdland Theater running May 9 - May 22. Artists appearing at Birdland Jazz Club include Bill Charlap Trio and Solo, NYC All-City Latin Ensemble and the Fat Cats, Eliane Elias, and George Gee Orchestra. 
Jeff Harnar to Release New Album I KNOW THINGS NOW: MY LIFE IN SONDHEIM'S WORDS
by Chloe Rabinowitz - Apr 22, 2022
PS CLASSICS, the label dedicated to the heritage of Broadway and American Popular Song, will present the new album from award-winning nightclub and concert artist JEFF HARNAR – I Know Things Now: My Life in Sondheim's Words on CD and digital formats on Friday, June 17.
BWW Review: STANDARD TIME WITH MICHAEL FEINSTEIN: FEVER-CELEBRATING PEGGY LEE Delivers on All Levels at Carnegie Hall
by Ricky Pope - Feb 19, 2022
When you go to see an evening featuring Michael Feinstein, it is a given that you will hear some well-crafted performances of classics from The Great American Songbook as well as some more obscure gems. What is less well known is what an educational experience any appearance by Mr. Feinstein is. There is probably no one who knows more about American popular music from the golden age than Michael Feinstein.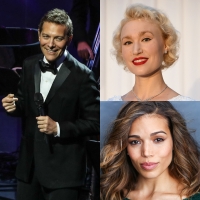 Carnegie Hall Announces Februaryâ€"March 2022 Calendar
by Chloe Rabinowitz - Feb 10, 2022
The complete Carnegie Hall concert schedule for February and March has been announced.
Susan Mack's MUSIC IN THE AIR Returns To Birdland Theater March 14 For Encore Performance
by A.A. Cristi - Feb 9, 2022
Following three sold-out shows, 'Music in the Air' returns, celebrating the profound power and magic of music in our lives through jazz standards of composers including Porter, Gershwin, Berlin, and Corea. Susan will share her joy in their 'forever music' - bringing a contemporary spin to the dancing, romancing, and loving that music inspires.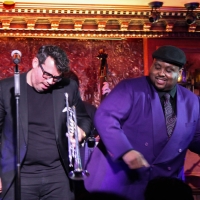 BWW Review: MAJOR ATTAWAY: THE GENIE'S JUKEBOX - Aladdin's Longest Running Genie Didn't Just Go There, He Went Attaway at Feinstein's 54/Below
by Bobby Patrick - Feb 2, 2022
Major's show became about paying an hour-long tribute to his former Disney employers. Explaining how his early consciousness was informed by The Mouse's Movie Musicals, Attaway went thataway with his setlist, giving forth fab numbers from their copious catalog, leaning (surprisingly) on the more villainous characters from some of Disney's most famous animated features.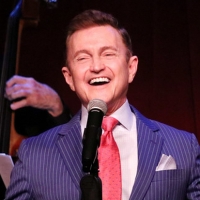 Photos: Jeff Harnar Celebrates Cy Coleman At Birdland
by A.A. Cristi - Feb 1, 2022
In Monday night's "A Collective Cy," singer Jeff Harnar performed a celebration of the Emmy, Grammy, and Tony Award-winning songwriter Cy Coleman on the Birdland stage.