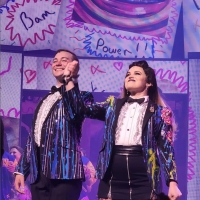 Interview: MEAN GIRLS at Proctors: Fetching Up with Lindsay Heather Pearce
by Jared West - June 25, 2022

Prior to next week's arrival of the film-inspired musical MEAN GIRLS to Proctors, I spoke with Lindsay Heather Pearce, who recently took over the role of Janis on tour. Her resume includes some notabl...
---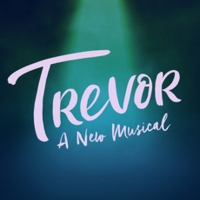 MTI Acquires TREVOR Rights Ahead of Disney+ Film Release
by Grace Cutler - June 23, 2022

Theatrical licensor Music Theatre International (MTI) has announced the acquisition of TREVOR. A filmed version of the critically acclaimed Off Broadway production Trevor: The Musical will debut exclu...
---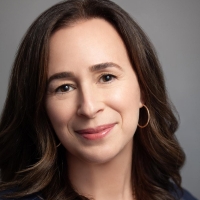 Pamela Levine Named Head of Marketing for Disney Branded Television and National Geographic Content
by Michael Major - June 21, 2022

Levine was president of Worldwide Theatrical Marketing at Twentieth Century Fox Film, where she led campaigns for award-winning box office hits, including "Hidden Figures," "Logan," "Murder on the Ori...
---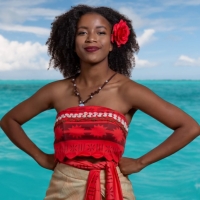 Review: Make Way For DISNEY'S MOANA, JR. at Red Curtain Theatre
by Theresa Bertram - June 20, 2022

What did our critic think of DISNEY'S MOANA JR at Red Curtain Theatre? She thought the show really showed off how hard the performers worked during their two-week intensive workshop.
---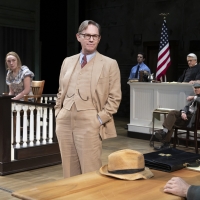 TO KILL A MOCKINGBIRD, HAMILTON & More Announced for Popejoy Hall 2022-2023 Season
by Chloe Rabinowitz - June 20, 2022

Popejoy Hall will present two musicals still running on Broadway as well as a couple of well-known stars as part of its 2022-2023 season. The season includes 21 shows overall with a total of 50 perfor...
---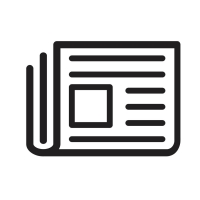 DISNEY JR. LIVE Is Coming To The Lied Center
by Stephi Wild - June 20, 2022

The Pollstar-nominated Disney Junior tour is back with an ALL-NEW show, Disney Junior Live On Tour: Costume Palooza!
---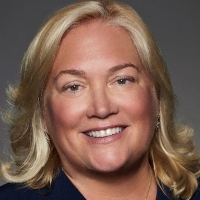 Meredith Roberts Promoted to Executive Vice President, TV Animation, Disney Branded Television
by Michael Major - June 13, 2022

Roberts has been instrumental in solidifying Disney Television Animation as the home studio for creative talent, including Bruce W. Smith and Ralph Farquhar's BAR Productions ('The Proud Family: Loude...
---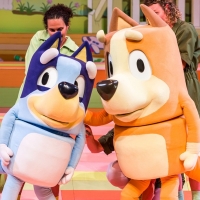 ANNIE, BLUEY'S BIG PLAY, and More Announced for Family Discovery Series at Kimmel Center
by A.A. Cristi - June 09, 2022

The Kimmel Cultural Campus has announced the returning Family Discovery Series for the upcoming 2022-23 season. In its 7th year, the lineup includes kid-friendly favorites and re-envisioned family cla...
---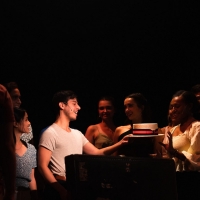 New London Barn Playhouse Announces 2022 Summer Season -A CHORUS LINE, MAMMA MIA! & More
by Chloe Rabinowitz - June 09, 2022

Put on your dancing shoes and get ready to cut loose for the New London Barn Playhouse's 90th Summer Season! Returning to the beloved Barn Playhouse after a two-year hiatus, we are back in person for ...
---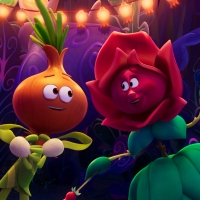 BWW Exclusive: Mandy Gonzalez & James Monroe Iglehart Sing in ALICE'S WONDERLAND BAKERY Clip
by Michael Major - June 08, 2022

A new episode of Disney Junior's new series, 'Alice's Wonderland Bakery' will feature Broadway favorties James Monroe Iglehart, Mandy Gonzalez, and Christopher Fitzgerald. Watch an exclusive new clip ...
---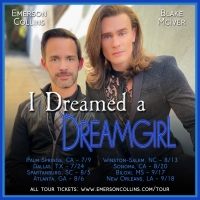 I DREAMED A DREAMGIRL Starring Emerson Collins and Blake Mciver to Hit the Road This Summer
by A.A. Cristi - June 06, 2022

The stars of four seasons of BRAVO's hit social series 'The People's Couch,' EMERSON COLLINS and BLAKE McIVER EWING are performing together for the first time and launching a national tour of their ne...
---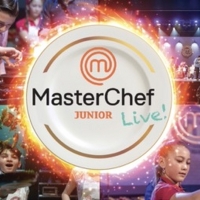 MASTERCHEF JUNIOR LIVE! Announces 2022 Nationwide Tour Featuring All-New Cast From Season 8
by Chloe Rabinowitz - June 06, 2022

TCG Entertainment in association with Endemol Shine North America, producer of the hit culinary competition series MasterChef Junior, have announced the 2022 MASTERCHEF JUNIOR LIVE! Tour.
---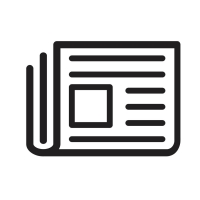 DISNEY JR. LIVE Is Coming To The Lied Center!
by A.A. Cristi - June 03, 2022

Mickey Mouse is taking over the Lied Center!
---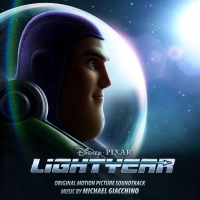 Disney Sets LIGHTYEAR Film Soundtrack Release
by Michael Major - June 03, 2022

An advance listen of the track "Mission Perpetual" from the forthcoming Disney and Pixar film, Lightyear, is available now. Composed and produced by Michael Giacchino, the score for "Lightyear" was re...
---
Second Stage Announces Two New Plays, Featuring First Female Native American Playwright Produced on Broadway
by Chloe Rabinowitz - June 02, 2022

Second Stage Theater has announced two new productions for its upcoming 2022-23 Season. Tony Award-nominee Bess Wohl will return to the Tony Kiser Theater (305 West 43rd Street) this Fall with the New...
---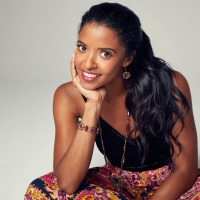 Renee Elise Goldsberry, Leslie Odom, Jr. & More Announced for MPAC'S 2022-2023 Season
by Chloe Rabinowitz - June 02, 2022

Renee Elise Goldsberry, winner of the Tony Award for the role of Angelica Schuyler in Hamilton, will open MPAC's 28th season on Friday, September 30.
---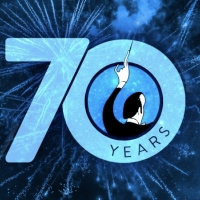 Music Theatre International Celebrates 70 Years
by Nicole Rosky - June 02, 2022

Theatrical licensor Music Theatre International (MTI) announced the celebration of its 70th anniversary. Officially recognized on May 29th, the date former New York City Mayor Michael Bloomberg declar...
---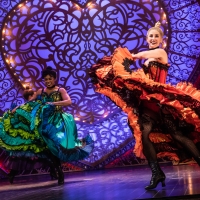 Cast Members From MOULIN ROUGE! THE MUSICAL, THE LION KING & More to Take Part in Avenue of the Arts Block Party
by Chloe Rabinowitz - May 31, 2022

The Kimmel Cultural Campus, in association with Wawa Welcome America and The Avenue of the Arts, will host a day of FREE festival-style performances and engaging activities on the Plaza stage under th...
---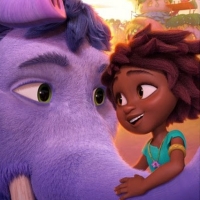 Loretta Devine, Misty Copeland & More Join Disney's EUREKA!
by Michael Major - May 26, 2022

Also joining the cast in recurring guest roles are Ellie Kemper ('Unbreakable Kimmy Schmidt') as the school librarian, Chee; Jack McBrayer ('30 Rock') as a pet kanga bird; Ryan Michelle Bathé ('The En...
---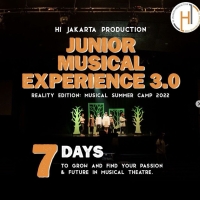 Hi Jakarta Production Announces Junior Musical Experience 3.0
by Stephi Wild - May 25, 2022

Junior Musical Experience 3 officially open for registration! Offline classes are open for JME 3.0. Don't worry because there is also online classes! Two ways of learning, offline and online (virtual)...
---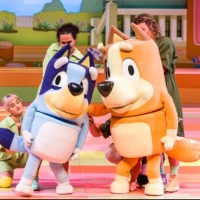 BLUEY'S BIG PLAY Comes to Segerstrom Center For The Arts in February
by Stephi Wild - May 25, 2022

Grab the sticky geckos, break out the duck cakes, and alert the grannies! It's time to meet the much-loved Heeler family, who will be coming to Segerstrom Center for the Arts for their live show, Blue...
---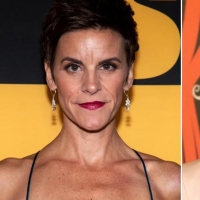 Jenn Colella, Gavin Creel, Marilyn Maye & More to be Featured in Eugene O'Neill Theater Center 58th Summer Season
by Chloe Rabinowitz - May 19, 2022

The Eugene O'Neill Theater Center has announced its 2022 summer season, which features the return of some beloved in-person public events put on pause during the virtual and hybrid seasons of 2020 and...
---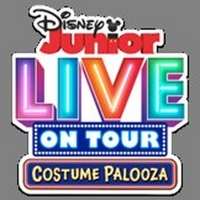 Tickets For DISNEY JUNIOR at the Orpheum Theatre Go On Sale Friday, May 20
by Stephi Wild - May 18, 2022

The all-new show features the first appearance of characters from "Marvel's Spidey and his Amazing Friends" in addition to Mickey, Minnie, Goofy, Doc McStuffins, the Puppy Dog Pals, and Alice from Dis...
---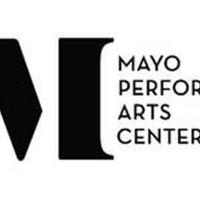 Cast Announced for SCHOOL OF ROCK at Mayo Performing Arts Center, June 3-5
by A.A. Cristi - May 17, 2022

Are you ready to rock?  MPAC's annual spring musical takes the stage June 3-5 with four performances of School of Rock.
---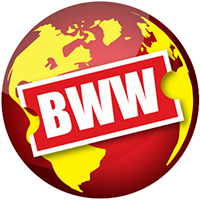 Theatre Tulsa Academy Presents MOANA JR. This Month
by Stephi Wild - May 17, 2022

Theatre Tulsa Academy will continue its 2022 education program with a full production of "Moana Jr.". 
---
Current Shows on DISNEY-JUNIOR