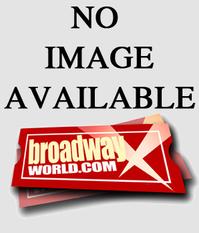 Musicals!: A Complete Selection Guide for Local Productions


by Richard Chigley Lynch

From A . . . My Name Is Alice to The Zulu and the Zayde, this second edition of a title first published in 1984 contains information about 500 musicals (100 of which are new to this edition) available for production by community theaters and schools. Listed alphabetically by title, each entry includes date of original production, playwright, composer, lyricist, plot summary, licensing agent and music publisher, recordings and librettos available (for in-depth research by the user), and cast (number of males, females, children, chorus or not). New to this edition are names of either the original or revival cast, roles played, and songs each role sings. Tony Award and Pulitzer Prize-winning plays are noted. Appendixes of licensing agents and of publishers provide address and telephone and fax numbers. Indexes are by composer, lyricist, and librettist and by song title.
The plot summaries are the most useful and interesting aspect of the book. Each is approximately 100-200 words and describes the setting and plot. Many include notes about the level of performance difficulty or set or makeup challenges ("all Earthlings have blue skin" in Via Galactica; "the cast is on roller skates . . . the set is high tech, costumes are robotic" in Starlight Express). Others refer to reviews of the original production, its simplicity or elaborateness, style of dance and music (tap, ballet, rock, operatic), and type of audience (adult, children, mature). What is not included that would be helpful to the intended user, especially for the lesser-known titles, is singing range for each part.
This second edition will be useful in high school and college theater departments or community theater offices looking for alternatives to yet another staging of Oklahoma! or Brigadoon.

Available On:




Publisher: Amer Library Assn
Released: 1994
PURCHASE / MORE INFORMATION