Oliver Oliveros - Page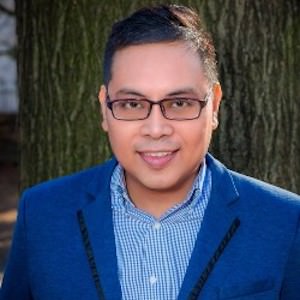 Oliver is a seasoned public relations and digital marketing professional who works with CEOs and young professionals worldwide to hone their creativity, stakeholders' engagement strategies, and writing and communication skills.
As a traveling professional, who earned his master's degree from New York University (NYU), he helps a wide range of clients and employers - from Pepsi to real estate developers, from startups to art galleries – in making their brands resonate in both traditional and digital media. Simultaneously, he writes and edits for New York-based media outlets BroadwayWorld.com and Fil-Am Who's Who, which cater to different audiences. Still, both deliver engaging and tightly-edited content.
His mission is to educate people in finding their distinctive voice, which can penetrate deeper into the physical and social space full of noise and clutter.
He is also fascinated with people who support the arts, give voice to the voiceless, and hop on their bikes during the weekend.
Capturing rare moments on his camera gives him the extra thrill, too. Check out some of his photos!
MOST POPULAR ARTICLES
LAST 30 DAYS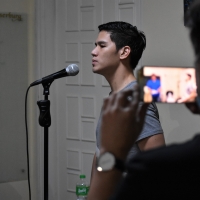 EXCLUSIVE PHOTOS: Gerald Santos Gears Up for Virtual Concert, THE GREAT SHIFT
Posted: Oct. 12, 2020


LAST 365 DAYS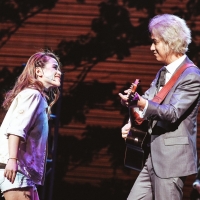 PHOTOS: Ely Buendia Returns to A NIGHT AT THE THEATER; View Previous Concert Photos!
Posted: Feb. 3, 2020


Nora Aunor to Star in Online Monologue LOLA DOC; Premieres 21 May 2020
Posted: May. 20, 2020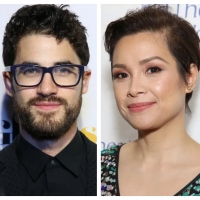 Lea Salonga, Darren Criss, Bobby Lopez Join TOFA Awards 10th-Anniversary Virtual Celebration
Posted: Jun. 25, 2020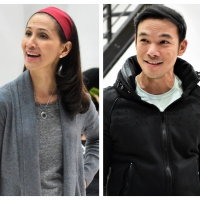 Photo Coverage: Get a First Look at THE BAND'S VISIT In Rehearsals
Posted: Mar. 3, 2020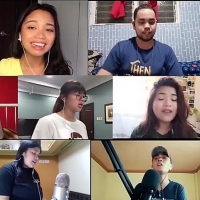 Cebu Singers Release Cover of THE PRINCE OF EGYPT'S 'When You Believe'
Posted: Mar. 30, 2020


MATILDA THE MUSICAL Forced to Cancel Performances Due to COVID-19
Posted: Mar. 13, 2020


Jon Jon Briones Joins List of TOFA's '100 Most Influential Fil-Ams'

October 27, 2020

In celebration of Filipino American (Fil-Am) History Month, 100 movers and shakers of Filipino descent will be feted in a digital ceremony through The Outstanding Filipino Americans (TOFA) Awards, a national award-giving body. The TOFA Awards, which have been customarily held annually at Carnegie Hall, also turn 10 this month. To mark this milestone, the TOFA Awards are honoring their list of "100 Most Influential Fil-Am Individuals and Organizations" or #TOFA100 on Saturday, October 31, 2020, at 9 p.m. EST (Sunday, at 9 a.m. PST) via YouTube and Facebook.
---
EXCLUSIVE PHOTOS: Gerald Santos Gears Up for Virtual Concert, THE GREAT SHIFT

October 12, 2020

About seven months into the pandemic lockdown, Gerald Santos ('Miss Saigon,' 'Sweeney Todd'), together with his closest friends in the performing arts, is not missing a beat. He's now back on his feet, singing his heart out before an audience who are supposedly elsewhere a?' most likely in front of the computer screen.
---
VIDEO: Nicole Laurel Asensio Takes Us Inside the Making of SILONG

August 27, 2020

Recently signed up with Warner Music Group, theater royalty, and multi-talented artist Nicole Laurel Asensio gives us a peek at her latest single 'Silong.' On the back burner for years, the single, according to the singer-songwriter, is now ripe for the picking – even amid the pandemic.
---
Teatro ni Juan Retells the Myth Behind the Bakunawa

August 25, 2020

he mythological creature Bakunawa, a serpent-like dragon, is front and center in Marikina City-based Teatro ni Juan's new musical. Supplemented by BKNW Rising, the musical is introduced in a three-part online anthology featuring early drafts and demos. Check out BKNWRising.com.
---
Lea Salonga, Darren Criss, Bobby Lopez Join TOFA Awards 10th-Anniversary Virtual Celebration

June 25, 2020

'Empire State is privileged to honor outstanding Filipinos.' - Governor Andrew Cuomo
---
Acclaimed Soprano Bianca Lopez Holds Vocal Coaching Online

June 17, 2020

Bianca Lopez, a soprano and theater actress, offers private vocal coaching online. Lopez, an alumna of the Philippine Madrigal Singers, was recently seen in Noli Me Tangere, The Opera and Stephen Sondheim's Company. She holds a diploma in Creative and Performing Musical Arts, major in Voice, from the University of the Philippines' College of Music.
---
Nora Aunor to Star in Online Monologue LOLA DOC; Premieres 21 May 2020

May 20, 2020

When beleaguered by grief and guilt, where do you draw strength to carry on with your sworn duty as a senior frontliner? a?' Tanghalang Pilipino
---
Broadway Youth Cebu Prepares Cast of HAIRSPRAY JR. Via Virtual Revue

May 13, 2020

Community theater company Broadway Youth Cebu (BYC), which trains homegrown talents, recently held its annual musical theater boot camp showcase via a virtual Broadway revue, now available on YouTube. The 40-minute revue features this year's batch of young workshoppers, below the age of 19, who will also perform in a licensed production of Hairspray Jr. on 8-9 August 2020.
---
Upstart Productions Raises Funds for People Behind the Scenes This Sat., 5/9

May 5, 2020

For its 10th anniversary, Upstart Productions (Company, Spamalot) organizes an online mini-concert to benefit the people working behind the scenes, whose livelihoods have also been affected by the current health crisis.
---
Theater Pro Johann Dela Fuente Holds Online Class 'Theatre Playtime for Kids'

April 24, 2020

'It can be boring or sad nowadays with what is happening to the world, but a bit of 'theater glitter' can liven up the day and make your kids learn something awesome and have fun at the same time!a??'a?' Dramaversity.com
---
Broadway Star Hayden Tee to Raise Funds for Displaced Filipino Creative Workers

April 21, 2020

'Filipinos are one of the friendliest and most thoughtful people I know. I instantly warmed up to them when I landed in Manila. That's why it was sad when we were forced to cut our stay short.' a?' Hayden Tee
---
Vaudeville Theatre Company Holds Auditions from Home to Cast Actors for ANNIE

April 15, 2020

Leapin' Lizards! ANNIE THE MUSICAL auditions from home will continue until the third week of April 2020.
---
#NothingStopsTheTHEATRE Premieres BROKEN EMMA Tonight, 7 p.m.

April 10, 2020

New theater group #NothingStopsTheTHEATRE invites you to the virtual premiere of its short play Broken Emma: An Online Play About Absurd Reality on Facebook and YouTube tonight, 7 p.m.
---
Cebu Singers Release Cover of THE PRINCE OF EGYPT'S 'When You Believe'

March 30, 2020

Mentors and students at Golden Sun Performing Arts Center (GSPA) have released a cover version of a?oeWhen You Believea?? from the Dreamworks animated film The Prince of Egypt, whose film-to-stage adaptation recently opened in London.
---
Exclusive: Gerald Santos Sings LES MISERABLES, In Anticipation of a Re-Energized Theater Industry After COVID-19

March 24, 2020

After our fight against COVID-19, Gerald Santos, Miss Saigon UK-Ireland Tour alum, anticipates a re-energized global theater industry – brimming with outstanding productions more vibrant than ever before. In the wake of the current COVID-19 pandemic, both Broadway and West End productions have shut down - relegating theater practitioners: actors, dancers, and production crew, among others, to their homes to self-isolate.
---
MATILDA THE MUSICAL Forced to Cancel Performances Due to COVID-19

March 13, 2020

Given the recent developments on COVID-19 and the government's mandated community quarantine, GMG Productions, along with GWP Entertainment and Virtus Live, has announced that the remaining performances of Roald Dahl's Matilda The Musical have been canceled.
---
Repertory Philippines' ANNA IN THE TROPICS Canceled; CAROUSEL Postponed

March 13, 2020

In light of President Rodrigo Duterte's public address regarding measures to contain the spread of COVID-19 in the country, Repertory Philippines' (REP) has announced that tonight's opening and all performances of Nilo Cruz's Anna in the Tropics have been canceled.
---
PHOTOS: Look at MATILDA THE MUSICAL Cast in Action; Show Runs Now Thru 22 Mar 2020

March 9, 2020

When Matilda The Musical premiered at the Cambridge Theatre in the West End in 2011, The Guardian gave it five stars and described it as a?oeanarchically joyous, gleefully nasty, and an ingenious musical adaptation of Roald Dahl's novel of the same name.a?? About nine years after, now a beloved musical for all ages, Matilda The Musical finally opened at The Theatre at Solaire in Manila for a limited three-week engagement.
---
Photo Coverage: SI JANUS SILANG AT ANG TIYANAK NG TABON Plays at St. Mary's College Q.C.

March 5, 2020

The best-selling book and winner of the National Book Award for Fiction Novel in Filipino in 2015, Si Janus Silang at ang Tiyanak ng Tabon, written by Edgar Calabia Samar, has been adapted into a stage play, bearing the same title, runs this weekend at St. Mary's College in Quezon City.
---
VIDEO: The Cast of THE BAND'S VISIT Preview 'Welcome to Nowhere'

March 3, 2020

Winner of 10 Tony Awards, including Best Musical, The Band's Visit makes its international premiere in the capital of the Philippines on 13 March 2020. Atlantis Theatrical Entertainment Group's Bobby Garcia helms the production, which the Chicago Tribune describes as a?oeremarkable and boundlessly compassionate and humanistic piece of theater.a??
---