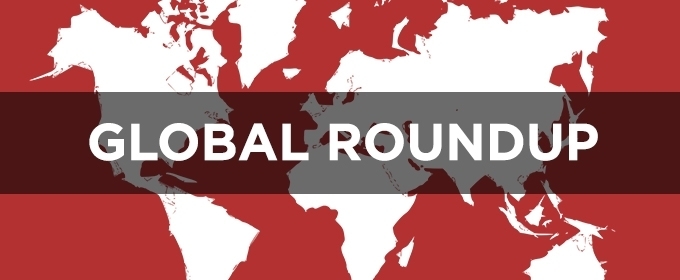 Regional Roundup: Top New Features This Week Around Our BroadwayWorld 3/23 - PHANTOM, IN THE HEIGHTS, WAITRESS and More!
BroadwayWorld presents a comprehensive weekly roundup of regional stories around our Broadway World, which include videos, editor spotlights, regional reviews and more. This week, we feature PHANTOM, IN THE HEIGHTS, WAITRESS and More!
Check out our top features from around the BroadwayWorld below! Want more great global content? Check out our "Around The World" section!
---
Orlando: Contributor McKenzie Lakey reviews WAITRESS at the Dr. Phillips Center. She writes "Center stage Oakley shines in every number she takes part in, and her chemistry with co-star and on-stage love interest Bryan Fenkart (in the role of the quirky Dr. Pomatter) is palpable. Their scenes on-stage together don't disappoint as they range from humorous to intimate and poignant. Oakley's depiction of Jenna's personal struggle with her situation is highlighted well through dramatic comparisons to Jenna's childhood and her mother's own experiences. These recollections help the audience understand the deeply intimate connection they shared through baking-all leading up to Oakley's soaring ballad of "She Used To Be Mine."
---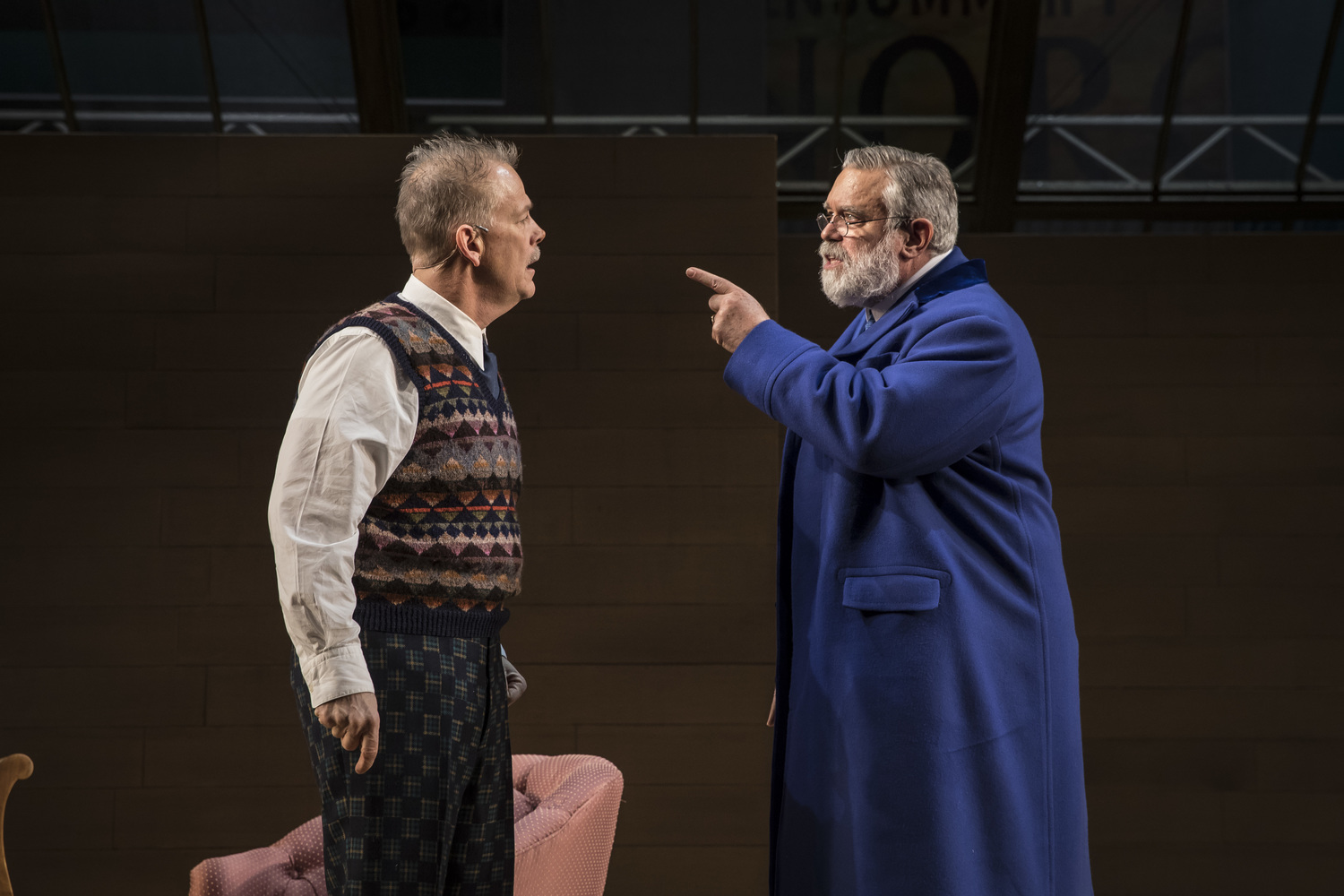 Chicago: Contributor Emily McClanathan reviews AN ENEMY OF THE PEOPLE at The Goodman Theatre. She writes "Philip Earl Johnson shines as Thomas Stockmann, the idealistic doctor who discovers the deadly bacteria infesting the water supply of his beloved hometown. Johnson movingly portrays Stockmann's journey through a variety of stages - disillusionment when the local authorities fail to act in the interest of their constituents' health, outrage when the townspeople whom he seeks to protect label him a traitor to society, and, finally, determination to stand alone for what he believes."
---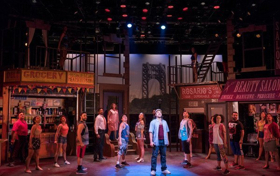 Long Island: Contributor Melissa Giordano reviews IN THE HEIGHTS at the Engeman. She writes "Excellently leading the cast as bodega owner Usnavi - Mr. Miranda's role from the Broadway showing - is Spiro Marcos in his Engeman début. Mr. Marcos receives roaring applause and laughs for his natural wit and first-rate renditions of "96,000" and the show's title number with the company. Also, Mr. Marcos' performance of "Hundreds Of Stories" with Tami Dahbura, portraying Abuela Claudia, the town grandmother, is truly endearing and an audience favorite."
---
New Orleans: Contributor Tara Bennett reviews THE PHANTOM OF THE OPERA at the Saenger Theatre. She writes "Directed by Laurence Connor, PHANTOM still emits a sense of wonder and the macabre. The combination of talents from its cast, consisting of newcomers and Broadway vets, make for a compelling and engaging story. In the title role, Quentin Oliver Lee is overall triumphant in his sensitive interpretation of the tragic, disfigured outcast behind the mask. With a resonant voice that haunts the stage - even when he's not on it - Lee reigns with a commanding physical presence, towering over his scene partners. His spell was initially broken during the first act as his voice seemed straining his notes out at times. However, by the second act, he sang with the intensity you expect from the Phantom."
---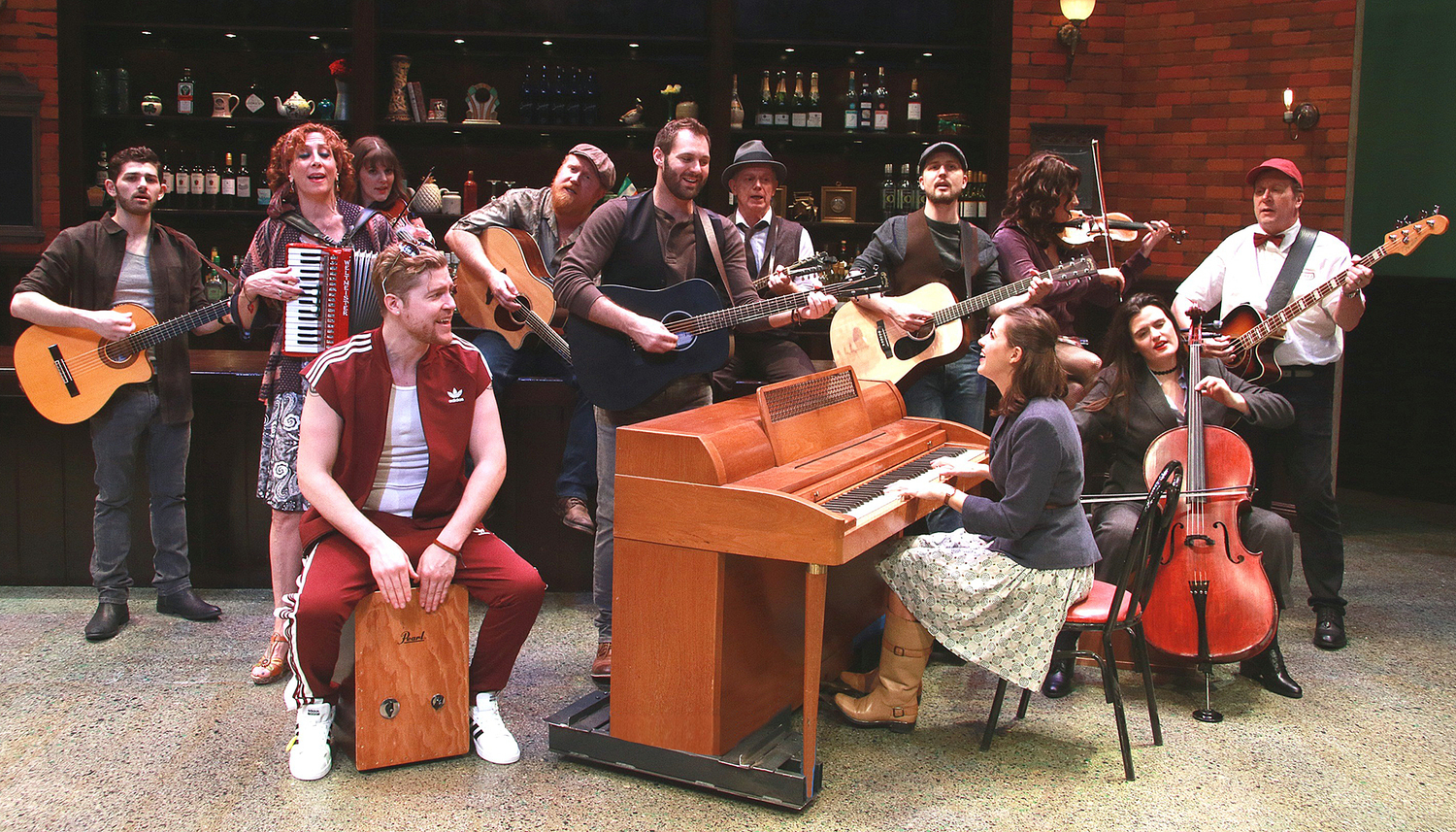 Miami: Contributor Roger Martin reviews ONCE at the Actors' Playhouse. He writes "Jodi Dellaventura designed the bar, remarkable in its authenticity and detail and Jeni Hacker provided choreography and musical staging that lagged not a whit. Ryan McCurdy directed the music, with Shaun Mitchell designing the sound and Ellis Tillman the costumes. Eric Nelson designed the lights and here's my only carp: too much of the show was in the dark. Atmospheric lighting sure, but don't drive me to a white cane."
---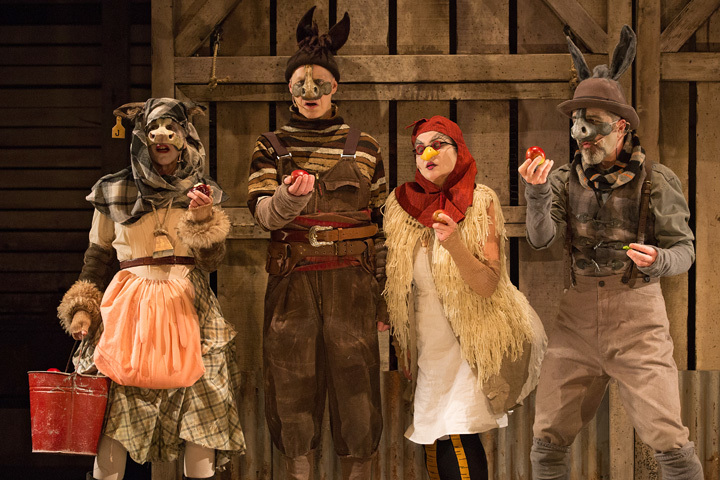 Toronto: Contributor Taylor Martin reviews ANIMAL FARM at Soulpepper Theatre. He writes "All of Jain's animals take on various recognizable personalities. The chickens, led by Raquel Duffy as Mercy, are an outrageously funny group. Mercy begins as a naïve member of the animal society, enthusiastically questioning everything. Eventually, she blossoms into a major voice of opposition against Rick Roberts' totalitarian Napoleon. Jennifer Villaverde plays one of the most hilarious characters - Poophead - a chicken who has resorted to eating rotten compost in response to food shortages. The compost causes Poophead to turn amusingly evil, proposing the chickens band together to, "kill the fu**ing pigs!"
---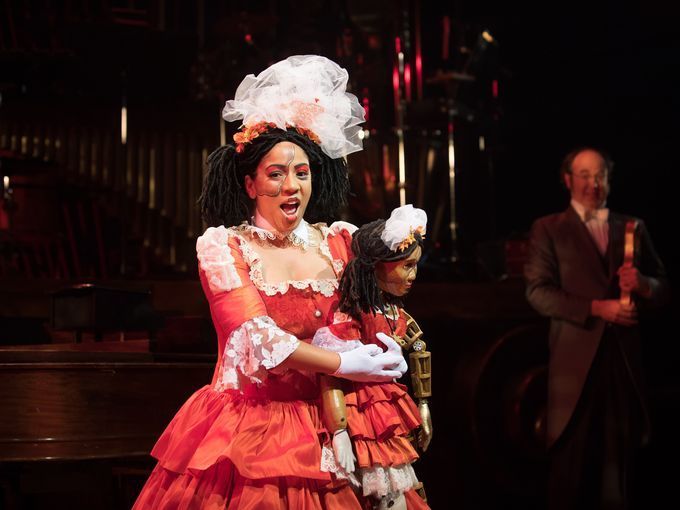 Milwaukee: Contributor Kelsey Lawler reviews THE TALES OF HOFFMANN at Milwaukee Opera Theatre. She writes "Then there's Hoffmann himself, played by the brilliant John Kaneklides. Breathtakingly sublime, his tenor voice cuts through all others with its richness and warmth. Plus he's tall, dark, and handsome to boot - the textbook leading man. This is swoon-worthy stuff. Hoffmann's muse, the always-wonderful Diane Lane, lends a dash of humor and jaunty energy to the sometimes over-emotional journey. Lane's presence on stage is a constant delight - and her consistently strong vocals don't hurt either."
---
Birmingham: Contributor David Perry reviews Disney's THE LION KING at the BJCC Concert Hall. He writes "The older Simba (Gerald Caesar) and Nala (Nia Holloway) both deliver much heart, strong voice and physical commitment into their performance. The wise soothsayer baboon Rafiki (Mukelisiwe Goba) is stacked with powerful voice, rising emotion and comedic delivery. Comedy is quite rich within the performances of the King's right hand bird Zazu (Greg Jackson), the wisecracking meercat Timon (Nick Cordileone), and the "Hakuna" to his "Matatta" is the aromatic warthog Pumbaa (Ben Liptiz). The sneaky trio of hyenas, Shenzi (Martina Sykes), Banzai (Keith Bennett) and Ed (Robbie Swift) give great comedy chops and stage presence."
---
Regional Editor Spotlight:
McKenzie Lakey Higginbotham
Orlando Contributing Editor
McKenzie is a communications and editorial professional originally from the Pacific Northwest before she transplanted to Orlando, FL. She received her Bachelor's Degree in Digital Journalism from Central Washington University, where she continued to dive into her passion for musical theater through the Central Theatre Ensemble. McKenzie moved to Orlando right after graduation to pursue a magical internship with a well-known entertainment company. She focuses the majority of her free time on photography and adventuring throughout the country.
---
Join Team BroadwayWorld! Interested in joining our team, but not exactly sure what we do? All of your questions are answered, along with every open position from guest and student bloggers, Regional Editors, and more! Find out where we have open positions available here!
Related Articles