BWW Review: AN ENEMY OF THE PEOPLE at Goodman Theatre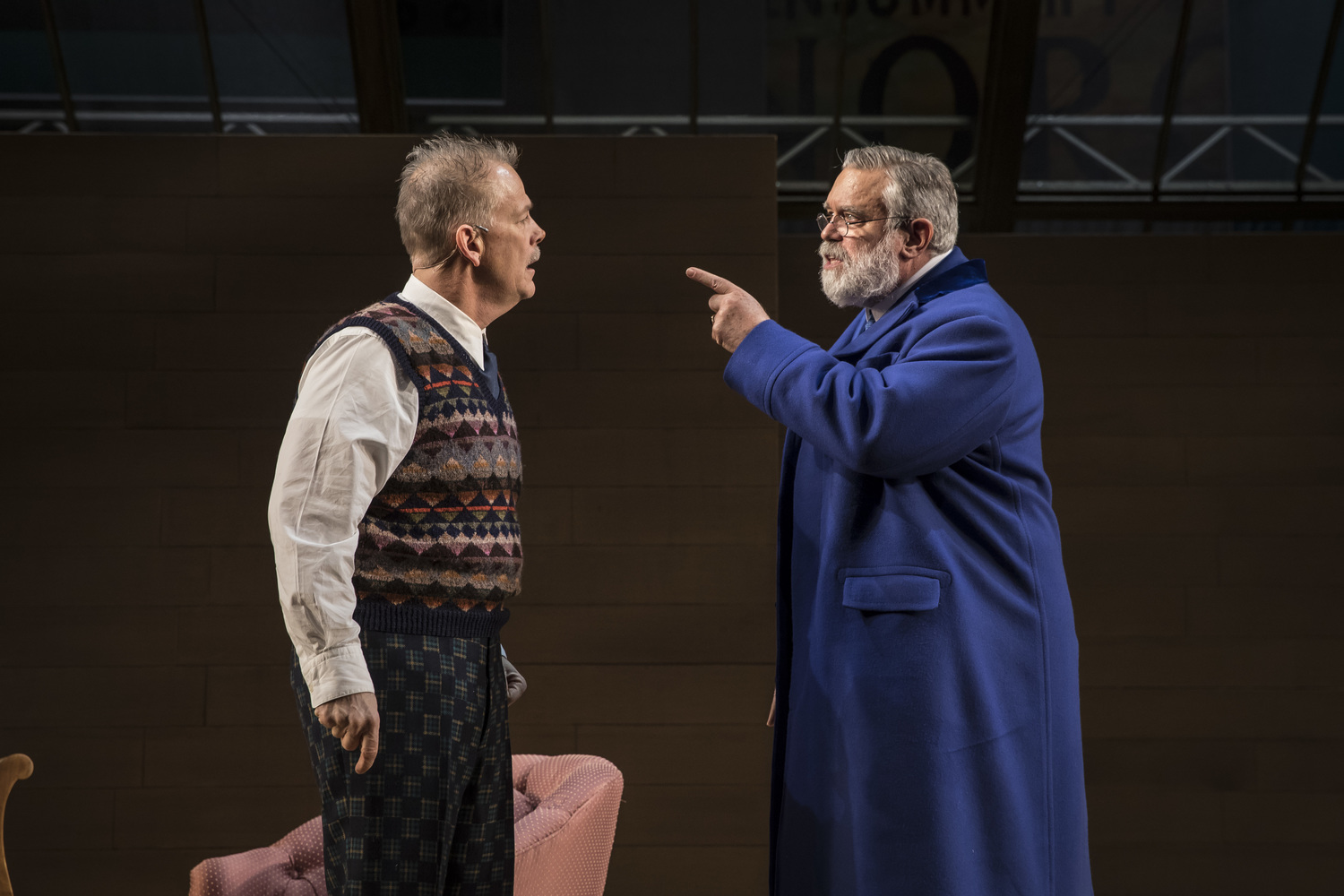 With his use of phrases such as "fake facts" and "drain the swamp", Goodman Theatre Artistic Director Robert Falls overtly speaks to the current political climate in his new adaptation of Henrik Ibsen's AN ENEMY OF THE PEOPLE. The audience's audible reactions to particularly searing lines prove that this 19th-century classic remains as relevant as ever, and Falls' thoughtful direction presents nuanced characters and ideas which defy simplistic analysis.
The central plot revolves around two brothers, Dr. Thomas Stockmann (Philip Earl Johnson) and Mayor Peter Stockmann (Scott Jaeck), who take opposing sides in the conflict that ensues when a water contamination crisis endangers their community. Along the way, their fellow citizens - including a newspaper editor (Aubrey Deeker Hernandez), journalist (Jesse Bhamrah), teacher (Rebecca Hurd), business owners (Allen Gilmore, David Darlow), and factory workers - reveal their individual ideals, prejudices, and self-serving motives as the civic discord escalates. Through the microcosm of this small town, the play tackles broad themes including the challenges of living in a democratic society, the meaning of truth and freedom, and the roles of science and the free press.
Philip Earl Johnson shines as Thomas Stockmann, the idealistic doctor who discovers the deadly bacteria infesting the water supply of his beloved hometown. Johnson movingly portrays Stockmann's journey through a variety of stages - disillusionment when the local authorities fail to act in the interest of their constituents' health, outrage when the townspeople whom he seeks to protect label him a traitor to society, and, finally, determination to stand alone for what he believes.
Further, Stockmann is a flawed hero who rings true to life. First, his deteriorating relationship with his brother reflects the often-messy overlap between personal motives and moral ideals. Underneath the surface of the water crisis conflict, we catch glimpses of sheer sibling rivalry, best shown in a memorable scene when Dr. Stockmann steals Mayor Stockmann's distinctive coat and hat, capering around the room and dodging his older brother's attempts to catch him.
Additionally, Dr. Stockmann's interaction with his fellow citizens at a town hall meeting highlights the breakdown of communication that so easily occurs between neighbors with differing opinions. In this scene, Stockmann is ultimately shouted down as an "enemy of the people" when he fails to communicate his largely valid - or at least thought-provoking - ideas and concerns in a diplomatic manner. This production makes it easy to draw connections to the politically polarized state of our nation and its effects on personal relationships and healthy public discourse.
AN ENEMY OF THE PEOPLE challenges audience members, regardless of political persuasion, to question their own assumptions and to continue thinking about the ideas presented long after the curtain falls - a true sign of relevant, engaging theater.
AN ENEMY OF THE PEOPLE runs through April 15 at The Goodman Theatre, 170 N. Dearborn Street. Tickets are available at goodmantheatre.org.
Photo credit: Liz Lauren