New Year! New BroadwayWorld! New Opportunities to Join!
Do you want to write for BroadwayWorld, the #1 theatre site on the net with over 5 million monthly viewers? We want you! We need regional writers, critics, guest bloggers, student bloggers (all ages!) and more!
We are currently seeking talented theater enthusiasts to head up feature coverage in the following regions:
United States:
Albuquerque, Anchorage, Atlanta, Baltimore, Birmingham, Boise, Buffalo, Casper, Charlotte, Cincinnati, Dayton, Delaware, Denver, Des Moines, Detroit, Fargo, Ft. Lauderdale, Ft. Myers/Naples, Hawaii, Indianapolis, Jackson, Jacksonville, Las Vegas, Little Rock, Louisville, Memphis, Miami, Montana, New Hampshire, New Orleans, Norfolk, Oklahoma, Omaha, Palm Beach, Palm Springs, Portland, Raleigh, Rhode Island, Rockland/Westchester, Sacramento, South Carolina, San Antonio, Santa Barbara, Sarasota, Sioux Falls, South Bend, San Diego, St. Petersburg, Tallahassee, Tampa, Tulsa, Vermont, Wichita, and West Virginia.
International:
Argentina, Australia, Austria, Belgium, Brazil, China, Colombia Cuba, Egypt, Finland, France, Hungary, India, Indonesia, Ireland, Israel, Japan, Luxembourg, Malaysia, Mexico, Monaco, Montreal, Netherlands, New Zealand, Norway, Ottawa, Peru, Philippines, Poland, Portugal, Prague, Qatar, Russia, Scotland, Singapore, South Korea, Spain, Sweden, Switzerland, Toronto, Turkey, Vancouver, and Venezuela.
2017 brings exciting new changes to our Broadway World! We have updated and enhanced our site to offer our readers a better experience by providing a faster, cleaner and more powerful site, with even more features, exclusives, and cutting edge news from around the world! Be part of the action!
Take a look at our newest site changes in the video below!
Regional Contributing Editors
What do Regional Contributing Editors do?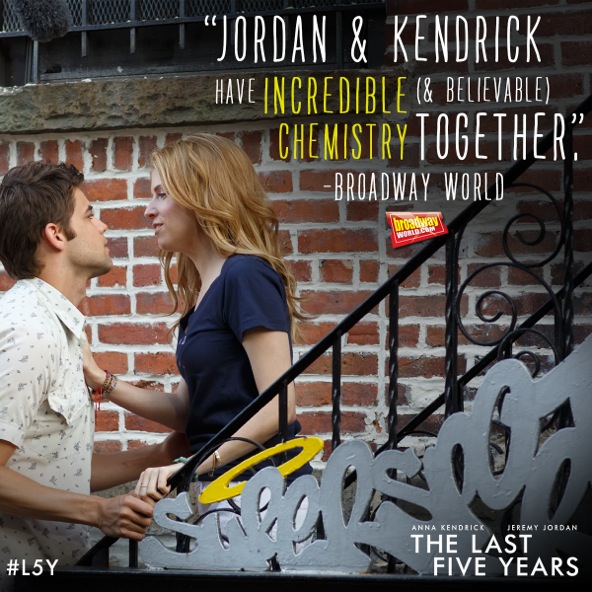 Regional Contributing Editors help provide more editorial-type coverage that one can only do on the ground in a specific local region. In addition to reviews, we welcome interviews, preview pieces, blogs, photo and video coverages, seasonal roundups of upcoming shows, and any other ideas you may have to attract readers to our site. In addition to professional theatre, we also cover local and community productions, as well as school shows from elementary to a college level.
What qualifications do I need?
All applicants should have excellent writing skills and an interest for giving local theaters and productions some prominence on BroadwayWorld.com -- the largest theater site on the net!
Do I get paid?
This is a volunteer position. However, your compensation as a featured writer with us includes exclusive press seats to all of the shows you cover (as is standard in your area and arranged between you and the theater) and also the opportunity to be published under your own byline and publishing profile on both the local and main pages of the site for maximum exposure to our 5M+ monthly visitors. You also receive our full promotional support on the site, author page, social and site pushes, meet the staff features, and more!
What is the time requirement?
The position offers flexible hours and the convenience of working remotely from your hometown. There are no administrative duties associated with the contributorship. You simply see the shows, meet the talent, and write on your own time and terms! (Note that some theaters require a specific publishing turnaround which you will negotiate on a case-by-case basis).
Don't take our word for it! Read what some of our current writers have to say about writing for us!
"Broadwayworld.com is a top publication to write for. Editors have the opportunity to engage in the arts and theatre communities that truly value their work. It is an honor to work with the BWW organization to write reviews, produce interviews, and publish other exciting features. Further, BWW offers a wealth of opportunity to be a part of multiple sites that our readers love to visit." - Marina Kennedy, Senior NJ Editor/Editor-in-Chief of BWW Food and Wine
"Writing for BWW is a wonderfully creative and enjoyable experience. It is great to know that what you are saying is reaching so many people and that you can make a difference in what shows they choose to attend. It gives you a sense of empowerment, as your opinions actually count. I am still amazed when folks come up to me in public and thank me for my contributions to LA theatre." - Don Grigware, Senior LA Editor
"Writing for BWW has been a thoroughly awesome experience. The name is instantly recognizable, the reach is wide, and the look of the pages is attention-grabbing. Being a BWW writer is a phenomenal calling card in the arts world." - Erica Miner, Contributing Editor in Seattle/BWW Classical and Opera Editor
"Writing for BroadwayWorld has forever changed my life. Not only have I been able to see countless shows and share my passion about the performing arts as part of my professional duties, but it was through the exposure that writing for BroadwayWorld gave me that I was given the opportunity to become part of Lincoln Center for the Performing Arts' team." - David Clarke, Editor-in-Chief of Theatre Recordings
"From interviewing my favorite Broadway stars to writing about the hottest new shows, being an editor for BroadwayWorld has provided me countless once-in-a-lifetime opportunities. I'm grateful to be able to experience everything the local theatre scene has to offer, and I couldn't be more thrilled to support my city's arts community." - Kyle West, Senior Dallas Editor
"I'm proud to say that covering theater via BroadwayWorld in the Philippines has been opening doors left and right to every writer, photographer, and videographer part of our team since 2009. Discover further, hone your skills with us. We tap kick-ass talent on a rolling basis." - Oliver Oliveros, Senior Philippines Editor
I work for a theater. Is there anything I can do?
Absolutely! We can feature guest bloggers from local and professional shows. In addition, feel free to submit news about your upcoming production(s) here! Interested in advertising? Click here for more information to advertise on our site.
I want to join! How do I apply?
Send a resumé and one writing sample to Christina Mancuso at christina@broadwayworld.com. The writing sample can be a previous theatre review, link to your blog or other social media site, or anything that shows off your writing style.
Student Bloggers
What do Student Bloggers do?
Our Student Bloggers write on a variety of topics, including their own school productions, vocal health, managing time between school, home and theatre, finding work in the summer and more! Check out some of our current bloggers here for examples.
What grade levels are eligible to apply?
We want students in elementary school, middle school, high school and college. In addition to students, we welcome directors, musicians, and crew members.
Do I have to write, or do you accept video blogs?
We accept both written and video blogs.
What qualifications do I need?
All applicants should have excellent writing (or speaking) skills and an interest for giving their school productions some prominence on BroadwayWorld.com.
Where are you looking for Student Bloggers?
We have a need for Student Bloggers in all U.S. regions and International cities.
Do I have an opportunity to write on other local productions in my area?
Yes! As a Student Blogger, you will also have the opportunity to cover other local productions in your region, including smaller community theatre and professional shows as well!
How do I apply?
Send a writing sample to Alan Henry at alan@broadwayworld.com. The writing sample can be a previous theatre review, link to your blog or other social media site, or anything that shows off your writing style.