Peter Bogyo Releases Book BROADWAY GENERAL MANAGER; Slates Two September Events
Top Broadway general manager Peter Bogyo will celebrate the publication of his book, BROADWAY GENERAL MANAGER, with two free public events in September.
Peter will join best-selling author Tom Santopietro at Barnes & Noble's flagship Upper East Side store, 150 East 86th Street, on Friday, September 8th at 7 PM to discuss the inner workings of one of theatre's most important and least understood jobs.
And on Thursday, September 14th at 6 PM Peter will join Washington Post chief theatre critic Peter Marks for a discussion of Broadway at the legendary Drama Book Shop, 250 West 40th Street.
Both events are free and open to the public on a first come, first served basis.
BROADWAY GENERAL MANAGER is a fascinating, insightful, and entertaining glimpse into the normally closed world of theatrical general management. Penned by Broadway insider Peter Bogyo, readers will gain an appreciation and understanding of what the business half of show business is all about.
Bogyo offers backstage access to the fast-paced and glamorous world of Broadway. He examines actual production and operating budgets for a Broadway show and shares and analyses contracts for award-winning actors, directors, and designers.
BROADWAY GENERAL MANAGER realistically and entertainingly covers the nitty-gritty of the business side of Broadway while including Bogyo's personal anecdotes and bits of theatrical lore.
Topics covered include:
- How to get started as a general manager
- Negotiating contracts
- Budgets
- How the producing entity functions
- Programming the box office
- Issues relating to hiring staff
- Insurance
- What to do when sales slump
- Closing a show
Mr. Bogyo said: "Working in the commercial theater entails grappling with an enormous number of exciting, challenging, and complex details. Not to mention some pretty colorful personalities and situations. For example, ever wonder why the Sound Departments in big Broadway musicals include condoms in their expense reimbursements? All these concerns (and personalities) need to be general managed by a seasoned profes­sional. I hope readers will no longer be mystified by what a general manager does and how invaluable a good GM is for guiding and protecting both a producer and his or her multimillion dollar investment in a Broadway show."
Peter Bogyo is a Theatrical General Manager of award-winning Broadway and Off-Broadway shows, Executive Producer and a leading producer of Special Events and Benefit Concerts. On Broadway, he has been the General Manager of LOVE LETTERS, starring Mia Farrow, Brian Dennehy, Carol Burnett, Alan Alda and Candice Bergen, directed by Gregory Mosher; THE TRIP TO BOUNTIFUL, starring Cicely Tyson, Cuba Gooding Jr., Vanessa Williams, Condola Rashad and Tom Wopat, directed by Michael Wilson; STICK FLY, starring Dulé Hill and directed by Kenny Leon, TIME STANDS STILL, starring Laura Linney, Brian d'Arcy James, Eric Bogosian and Christina Ricci, directed by Daniel Sullivan, AMERICAN BUFFALO, starring John Leguizamo and directed by Robert Falls, A MOON FOR THE MISBEGOTTEN, starring Kevin Spacey and Eve Best, directed by Howard Davies, THE BLONDE IN THE THUNDERBIRD, starring Suzanne Somers; the revival of Larry Gelbart's SLY FOX, starring Richard Dreyfuss and Eric Stoltz, directed by Arthur Penn; FORTUNE'S FOOL, starring Alan Bates and Frank Langella, directed by Arthur Penn, and VOICES IN THE DARK, starring Judith Ivey, directed by Christopher Ashley. On Broadway, Peter served as Associate Producer for STARMITES, nominated for 6 Tony Awards. Off-Broadway, his general manager credits include A MOTHER, A DAUGHTER, AND A GUN, starring Olympia Dukakis and Veanne Cox, Elaine May's ADULT ENTERTAINMENT, starring Danny Aiello and Jeannie Berlin, directed by Stanley Donen, the musical revue Jerry Herman's SHOWTUNE, MR. GOLDWYN, starring Alan King and directed by Gene Saks, MADAME MELVILLE starring Macaulay Culkin and Joely Richardson, and THE UNEXPECTED MAN, starring Alan Bates and Eileen Atkins, directed by Matthew Warchus. Peter is a member of The Broadway League and ATPAM, a Tony Award voter, and a graduate of Yale College and the Commercial Theater Institute, both programs. He has lectured on General Managing and budgeting for The Broadway League, the Commercial Theater Institute, Theater Resources Unlimited and at Yale College.
Allworth Press, an imprint of Skyhorse Publishing since 2011, was founded with the vision of helping creative professionals in the arts succeed. Their books contain a broad range of subjects, from helping designers build their businesses to the world of performance art. Go to allworth.com for more information.
The cover of BROADWAY GENERAL MANAGER was designed by Broadway's top graphic designer Frank 'FRAVER' Verlizzo.
---
BROADWAY GENERAL MANAGER
Hardcover: 192 pages
Publisher: Allworth Press (Pub date: September 5, 2017)
Language: English
Shipping Weight: 1.7 pounds
Hardcover $29.99 ISBN-10: 1621536246
Kindle Ebook $29.99 ISBN-13: 978-1621536246
For more information, visit www.broadwaygeneralmanager.com.

Related Stories
More Hot Stories For You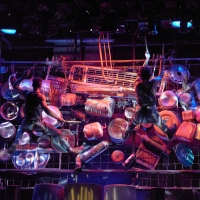 STOMP Will Close in New York City Next Month After Nearly 29 Years

December 6, 2022

The award-winning percussion, rhythm and comedy sensation, STOMP will end its (almost) 29-year run on January 8, 2023. STOMP's North American and European tours will continue to run.
---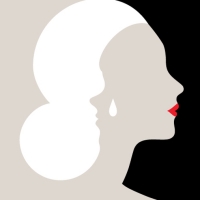 EVITA Revival Will Be Produced at A.R.T. in May 2023

December 6, 2022

A new revival of Andrew Lloyd Webber and Tim Rice's rock opera Evita is headed to the American Repertory Theater (A.R.T.) at Harvard University in May 2023, led by Terrie and Bradley Bloom Artistic Director Diane Paulus and Executive Director Kelvin Dinkins, Jr. The A.R.T., in association with Shakespeare Theatre Company, will produce Evita May 14 - July 16, 2023 at the Loeb Drama Center in Harvard Square.
---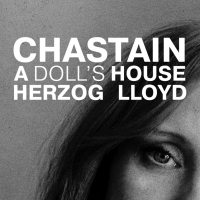 Tickets On Sale Now For A DOLL'S HOUSE Starring Jessica Chastain

December 6, 2022

Tickets for the upcoming Broadway revival of A Doll's House, starring Academy Award winner Jessica Chastain, are now on sale to the general public.
---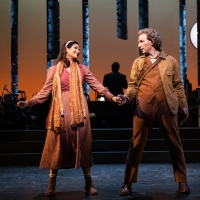 INTO THE WOODS Will Bring Broadway Cast to Cities Across America

December 6, 2022

The Broadway revival of James Lapine and Stephen Sondheim's Into the Woods, which concludes its engagement at the St. James Theatre on January 8, play engagements in select cities across the United States. Learn more about the cast, where the show will be, how to get tickets, and more!
---
VIDEO: Lea Michele Sings 'I'm the Greatest Star' From FUNNY GIRL and Shares She's Heard From Barbra Streisand

December 6, 2022

Lea Michele performed 'I'm the Greatest Star' from Funny Girl on Late Night With Seth Meyers on Monday, December 5. The episode aired from 12:35-1:35 a.m. ET on NBC is available to stream today on Peacock.
---