Latest News on Sound Department
Sound Department News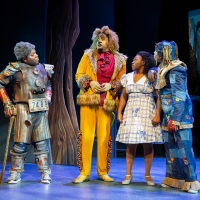 Review: THE WIZ at Fulton Theatre
by Rich Mehrenberg - Mar 4, 2023
Fulton is to be commended for investing in more diverse choices in entertainment.  The Wiz is a great example of why this commitment is so important for our community and beyond.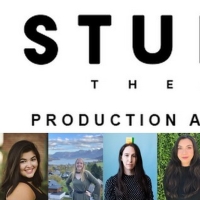 Feature: Passion and Drive for Their Craft: An Interview with Studio Theatre's Production Apprentices
by Elliot Lanes - Feb 17, 2023
Something I have said many times is that I wish audience members would fully realize the amount of work and the amount of people it takes to put on a production. The things I have heard in theatre lobbies are both scary and laughable at the same time. Things like 'Oh, I want a chance to crash that chandelier. It's just one button!' or 'Wow, that didn't look hard at all. I could do that easily'. Well folks, working in theatre is not an easy profession. It comes with lots of stress and long days but if you have the drive and passion, it can be very fulfilling.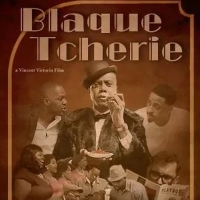 BWW Review: BLAQUE TCHERIE at Vincent Victoria Presents
by Brett Cullum - Jun 28, 2021
BLAQUE TCHERIE makes for an impressive film debut for Vincent Victoria, and it looks like his empire may expand to new mediums.  It's a funny film with a very sweet message about black women and how they should be perceived.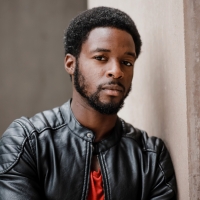 BWW Interview: Sam Chimes shares a preview of Zee Zee Theatre's VIRTUAL HUMANITY coming up next month!
by Alyson Eng - Feb 16, 2021
In a world where face-to-face conversations are currently at a minimum and online interactions are at a high, theatres are finding new ways to foster creativity and conversations to reignite a spark in a community that has been dimmed for a long time. Next month, Vancouver's Zee Zee Theatre will present VIRTUAL HUMANITY, an online version of their popular past event: Human Library.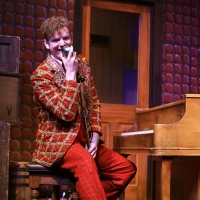 BWW Interview: Trevor Dorner of MILLLION DOLLAR QUARTET at Dutch Apple Dinner Theatre
by Rich Mehrenberg - Sep 17, 2020
(Jerry Lee Lewis's) lifestyle and crazy antics onstage and off are what drove his success and fame and I think it is that element, rather than just his music, that has had the greatest impact on the future generations of rock and roll.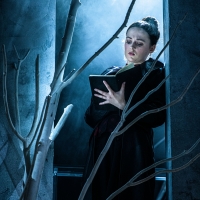 BWW Review: FRANKENSTEIN, Richmond Theatre
by Aliya Al-Hassan - Nov 20, 2019
Mary Shelley's literary masterpiece, Frankenstein, is a cautionary tale of the consequences when a man decides to play God. Victor Frankenstein, a gifted young scientist, aims to create the perfect human specimen. When his creation goes wrong, Frankenstein bitterly rejects the monster he has created, who then seeks furious and murderous revenge.
BWW Review: JYPA's Take on NEXT TO NORMAL is Brave and Endearing
by Rakaputra Paputungan - Aug 23, 2019
Pulitzer winning rock musical NEXT TO NORMAL is not the most obvious show to bring to Jakarta, much less by young actors still in school or college age. But despite the idiosyncrasy, musical community JAKARTA YOUTH FOR PERFORMING ARTS (JYPA) together with suicide prevention community INTO THE LIGHT tackled the challenge to highlight the issue of mental health awareness a?" by rocking out the stage.
BWW Interview: RSC Director of Design Stephen Brimson-Lewis Talks MEASURE FOR MEASURE
by Rona Kelly - Jul 22, 2019
Director of Design Stephen Brimson-Lewis has over twenty years of experience designing for the RSC. Stephen takes us through the collaborative process of designing Measure for Measure.

Internships, Dance and Movement Classes, Vocal Lessons, and Jobs Around the Country in this Week's BroadwayWorld Classifieds 4/11
by BWW News Desk - Apr 11, 2019
This Week's New Classified Listings on BroadwayWorld for 4/11/2019 include new jobs for those looking to work in the theatre industry.

Music Director, Company Manager, Internships, More in this Week's BroadwayWorld Classifieds 4/5
by BWW News Desk - Apr 5, 2019
This Week's New Classified Listings on BroadwayWorld for 4/4/2019 include new jobs for those looking to work in the theatre industry.