Latest News on Arthur Penn
Stage Credits
Productions
[Broadway, 2004]
Director
[Broadway, 2002]
Director
[Broadway, 1982]
Director
[Broadway, 1977]
Director
[Broadway, 1976]
Director
[Broadway, 1966]
Director
[Broadway, 1964]
Director
[Broadway, 1963]
Director
[Broadway, 1962]
Director
[Broadway, 1960]
Director
[Broadway, 1960]
Director
[Broadway, 1960]
Director
[Broadway, 1959]
Director
[Broadway, 1958]
Director
Arthur Penn Movies
The Train
[1964]
original director
Bonnie and Clyde
[1967]
director
Alice's Restaurant
[1969]
writer
Four Friends
[1981]
producer
Target
[1985]
director
Penn & Teller Get Killed
[1989]
producer
Arthur Penn Awards and Nominations
Tony Awards - 1961 - Best Direction of a Play
Arthur Penn, All the Way Home
Tony Awards - 1960 - Best Direction of a Play

Arthur Penn, The Miracle Worker
Tony Awards - 1958 - Best Direction
Arthur Penn , Two For The Seesaw
Arthur Penn News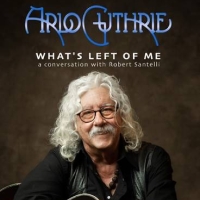 Arlo Guthrie Presents 'What's Left Of Me - A Conversation With Bob Santelli' at the Boch Center
by Stephi Wild - Nov 18, 2022
Legendary folk music icon Arlo Guthrie is returning to the stage with a new series, Arlo Guthrie - What's Left Of Me - A Conversation With Bob Santelli, following three years of retirement from the road. What's Left Of Me debuts at The Schubert Theater in Boston on April 1, 2023 and will be presented by the Folk, Americana, Roots Hall of Fame.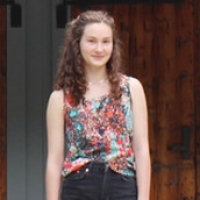 Dorset Theatre Festival Opens 45th Season With Revival Of Classic Thriller, WAIT UNTIL DARK
by A.A. Cristi - Jun 17, 2022
Dorset Theatre Festival will open the 45th Season of professional summer theatre at the Dorset Playhouse with a regional revival of the classic thriller, Wait Until Dark, directed by Jackson Gay.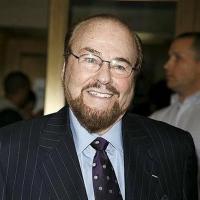 INSIDE THE ACTORS STUDIO's James Lipton Has Died at 93
by Stephi Wild - Mar 2, 2020
BroadwayWorld is saddened to report that James Lipton, executive producer, writer, and host of the Bravo cable television series Inside the Actors Studio, has died at age 93.
THE RED WOOL by Jeremy Kareken to Have Industry Staged Reading, Greg Kotis Will Lead the Cast
by Chloe Rabinowitz - Feb 6, 2020
Theatre Upstairs of Phoenix, AZ and Tyler Boettcher & Lauren Rohs will present an industry staged reading of The Red Wool, a new raucous comedy by Broadway's Jeremy Kareken (Lifespan of a Fact). The industry presentation will take place on Monday, February 10th at a private residence in New York City. Tony Award winning playwright & actor Greg Kotis (Urinetown) will star as King Ashurnasirpal II, leading a Phoenix based cast. Industry members may request reservations at rsvp@visceral-entertainment.com.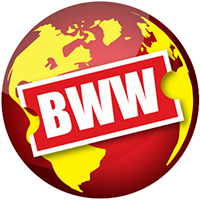 National Philharmonic Orchestra and Chorale Present THE PASSION OF JOAN OF ARC
by A.A. Cristi - Oct 23, 2019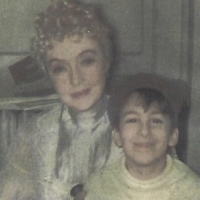 Bob Ader To Present 60 YEARS IN THE BUSINESS At Ripley Grier Studios
by A.A. Cristi - Oct 1, 2019
Bob Ader will be performing his one man musical variety show, 60 Years In The Business at 7pm on October 28th and 29th at Ripley Grier Studios, 305 West 38th Street, NYC, Studio 212 (2nd Floor).
Award-Winning Actor Rip Torn Passes Away At 88
by A.A. Cristi - Jul 9, 2019
Rip Torn, one of the leading stage actors of his generation and an Emmy Award-winner for his portrayal of the deliciously devious producer Artie on HBO's "The Larry Sanders Show," has died.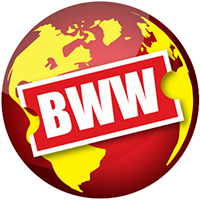 McCarter Announces Roster For 2019 Sallie B. Goodman Artists' Retreat
by Julie Musbach - Jun 7, 2019
McCarter will welcome a group of esteemed and emerging playwrights and theater artists to Princeton for the Sallie B. Goodman Artists' Retreat. The annual retreat in June is a centerpiece of McCarter's LAB, a platform and creative incubator devoted to ongoing theatrical development and artist cultivation. The 2019 Retreat will take place from June 12 - June 19.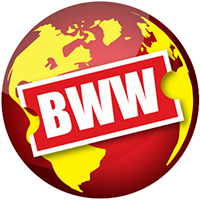 FIVE PIECES OF PAPER: STORIES MY HUNGARIAN GRANDMOTHER REFUSED TO TELL ME Comes to Hollywood Fringe
by Stephi Wild - May 8, 2019
Writer/performer Moti Buchboot will bring his world premiere solo show Five Pieces of Paper: Stories My Hungarian Grandmother Refused to Tell Me and Other Family Tales to the 2019 Hollywood Fringe Festival in June. There will be four performances only at the Los Angeles LGBT Center's Davidson/Valentini Theatre Monday 6/10 at 8:30pm; Tuesday 6/18 at 6:30pm; Tuesday 6/25 at 8:30pm; and Thursday 6/27 at 6:30pm. Running time will be 70 minutes.
Arthur Penn Videos
STAGE TUBE: ALL ABOUT ME's Dame Edna Co-Hosts 'The View'
by BroadwayWorld TV - Mar 25, 2010
'All About Me' star Dame Edna sat in as guest co-host of ABC's 'The View' on Thursday, March 25. Dame Edna spoke candidly on many topics including her love life and Madonna's adoption choices. She was also joined by Michael Feinstein, also starring in 'All About Me' for a musical performance of 'We Get Along Amazingly Well.'
BWW TV: Broadway Beat Sneak Peek of ALL ABOUT ME
by Craig Brockman - Mar 19, 2010
On March 18, Dame Edna and Michael Feinstein opened their new Broadway collaboration, ALL ABOUT ME, at the new Henry Miller's Theatre. BroadwayWorld and Broadway Beat were on hand to talk to the dynamic duo starring in this special show and bring you these highlights!
Arthur Penn Frequently Asked Questions
What awards has Arthur Penn been nominated for?
Best Direction of a Play (Tony Awards) for All the Way Home Best Direction of a Play (Tony Awards) for The Miracle Worker and Best Direction (Tony Awards) for Two For The Seesaw .
What awards has Arthur Penn won?
Best Direction of a Play (Tony Awards) for The Miracle Worker.