Hangmen - Broadway Tickets, News, Info & More
From the devilishly inspired mind of Martin McDonagh—Academy Award®–winning writer of THREE BILLBOARDS OUTSIDE EBBING, MISSOURI—comes HANGMEN, a killer comedy nominated for 5 Tony Awards® including Best Play. What's Britain's second-most famous executioner to do now that hanging has been abolished?
Drink, of course. But when a cub reporter and a mysterious stranger turn up at his pub, everything hangs in the balance. HANGMEN marks McDonagh's seventh play on Broadway, following his Tony-nominated productions of THE PILLOWMAN and THE LIEUTENANT OF INISHMORE. Winner of the Olivier Award for Best New Play and Set Design, HANGMEN plays a strictly limited engagement at the Golden Theatre after multiple sold-out engagements in London and Off-Broadway's Atlantic Theatre Company.
Video preview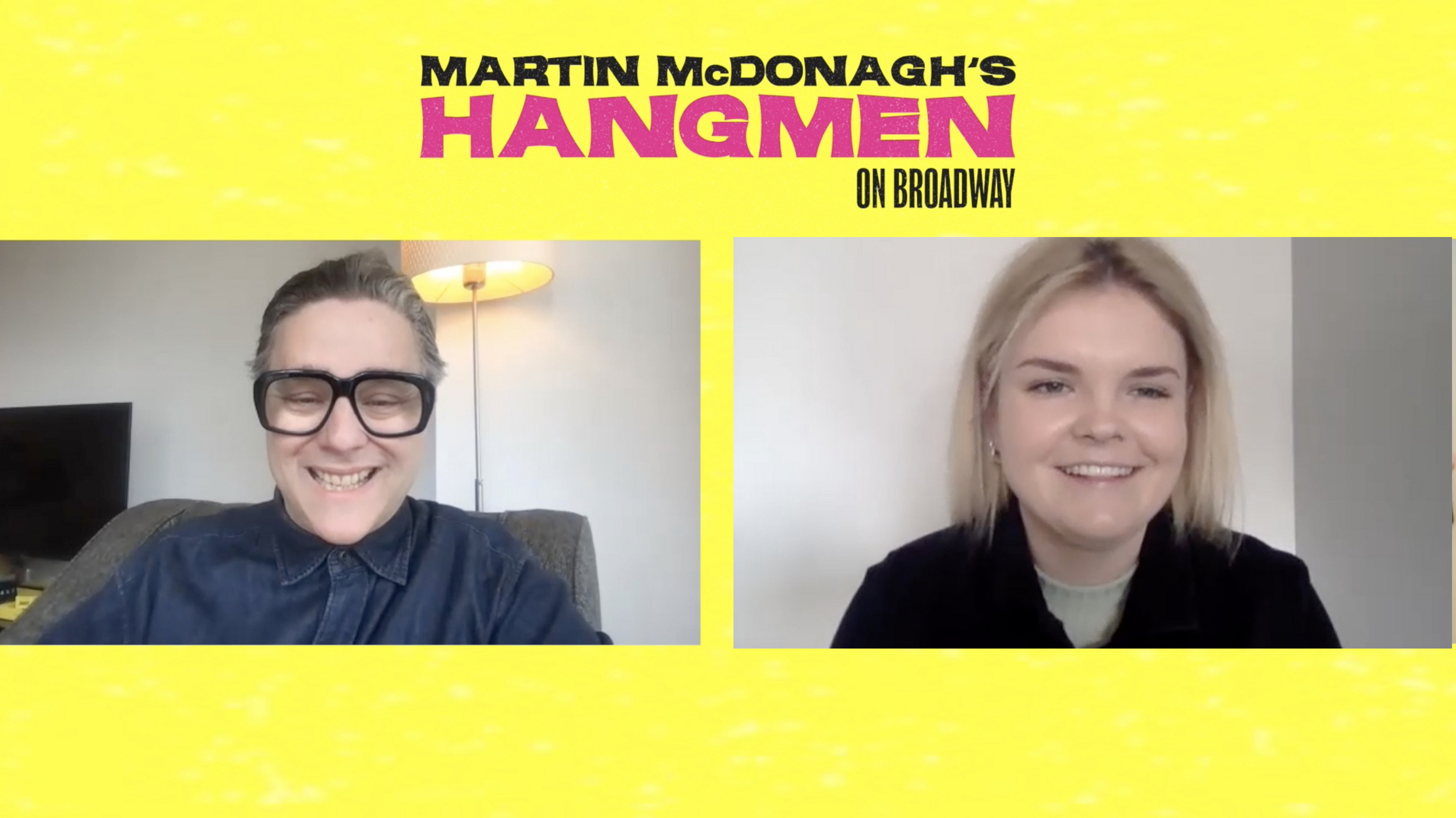 Photo preview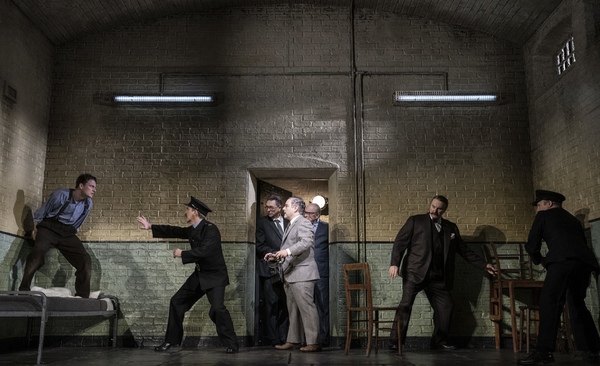 Schedule
Running Time:
2 hours and 30 minutes with one intermission
Mondays at 7:00pm
Tuesdays at 8:00pm
Wednesdays at 2:00pm & 8:00pm
Thursdays at 8:00pm
Fridays at 8:00pm
Saturdays at 2:00pm & 8:00pm
About the Theatre
(New York, NY)
252 West 45th St.
Seating Chart
Featured Reviews For Hangmen
In Martin McDonagh's Hangmen, Cruelty Provides the Muse - Vulture
The nasty-twisty plot works best in the first half, when its goads are sharpest. McDonagh needs speed and an unbalanced audience to keep his pressures high, but the last third of his play wobbles woozily, like a coaster that's gone rolling off the bar. Some of this is the fault of director Matthew Dunster's production, though it looks absolutely gorgeous (Anna Fleischle designed both brown set and brown costumes) and sounds incredible (Ian Dickinson can be thanked for many of the jump-scare transitions). Casting is everything in a show so reliant on its two leads, and here, as was the case when it played downtown, the balance isn't right.
Review: 'Hangmen,' Offering the Last Word in Gallows Humor - The New York Times
That this feeling of disproportion is fainter in the Broadway production than in 2018 may provide a clue to the answer. The cast, with just four holdovers, is certainly better tuned now, and Threlfall makes a big difference. Also successfully amped up for Broadway are the sinister sets and pinpoint costumes by Anna Fleischle. But it's more than that. Four years later, the world feels coarser - perhaps it always does - and not just because death has become much more visible in streets and wards and wars. So has people's indifference to it, and to all kinds of suffering and unfairness. McDonagh's cynicism feels closer to our own, or rather we to it. "Hangmen" now plays less like a clever exercise and more like news, with an unnerving headline. Garden-variety amorality is not a far throw from violent psychopathology, it reports, or for that matter from what we call justice.