American Son - 2018 - Broadway
A Florida police station in the middle of the night. Two parents searching for answers. AMERICAN SON is a gripping tale about who we are as a nation, and how we deal with family relationships, love, loss, and identity.
Video preview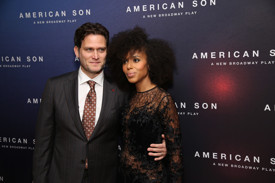 Photo preview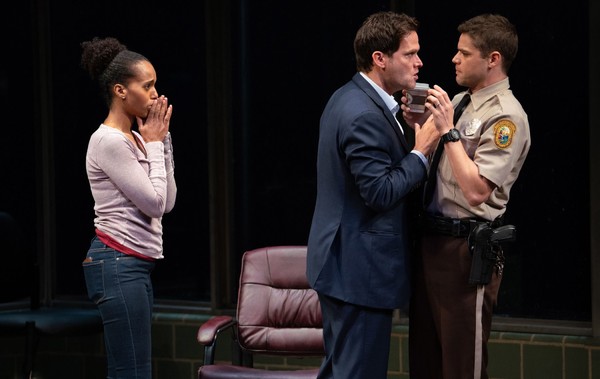 Featured Reviews For American Son
'American Son' review: Kerry Washington shines in provocative race relations drama - amNY
At its best, "American Son" is smart, mysterious and engrossing - not to mention an effective star vehicle for Washington, who gives a revealing, sympathetic performance in which her character's professional veneer gives way to surmounting doubt and desperation.
American Son - TimeOut NY
We don't get many ancient Greek tragedies on Broadway. Tastes have changed, and what we think of as dramatic has shifted into different patterns. So Christopher Demos-Brown's American Son seems like a play from another time. It basically consists of two-person arguments, interspersed with messenger speeches: Something has happened offstage, and we wait with the characters to find out what it is. The rhetoric is heavy-handed, the grief and fear are unremitting, the brushstrokes are asphalt-thick, and there's no subtlety in either the characterizations or the narrative structure. In other words, Demos-Brown hasn't written a particularly skillful modern drama. But when the fate of a nation was at stake, Euripides wrote plays like this too.
American Son Broadway Cast