American Son - 2018 - Broadway
A Florida police station in the middle of the night. Two parents searching for answers. AMERICAN SON is a gripping tale about who we are as a nation, and how we deal with family relationships, love, loss, and identity.
Video preview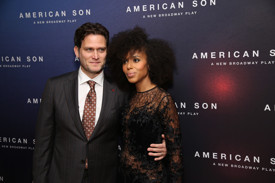 Photo preview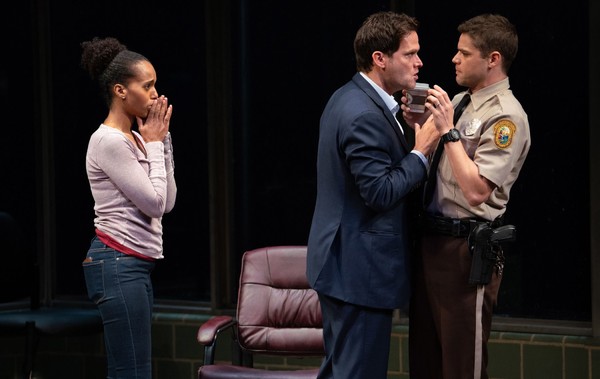 Featured Reviews For American Son
BWW Review: Kerry Washington and Steven Pasquale Are Parents of a Missing Black Teen in AMERICAN SON - BroadwayWorld
It's an interesting piece of writing that has opened at the Booth Theatre. The four characters are less fully-fleshed out humans than they are representations of types created to express four sides of what is arguably the most controversial issue facing America today; the combination of social media and cell phones with video recorders increasing the country's visibility of black men being killed by police officers.
Review: 'American Son' Puts Kerry Washington in a Maternal Nightmare - New York Times
"American Son" is not a subtle play; it barely feels like a play at all. With its unrelentingly high tension on every level - maternal, marital, societal - it's more like a slice of a nightmare, with few contours despite its surprises. Its abrupt ending doesn't even offer a chance for catharsis; it just spits you out.
American Son Broadway Cast