A Bronx Tale: The Musical - 2016 - Broadway
Based on the critically acclaimed play that inspired the now classic film, this streetwise musical will take you to the stoops of the Bronx in the 1960s- where a young man is caught between the father he loves and the mob boss he'd love to be.
A Bronx Tale is directed by two-time Academy Award winner Robert De Niro and four-time Tony Award winner Jerry Zaks, written by Academy Award nominee Chazz Palminteri, with songs by eight-time Academy Award winner Alan Menken and three-time Tony Award nominee Glenn Slater, choreography by Tony nominee Sergio Trujillo, and produced by music mogul Tommy Mottola, The Dodgers (Jersey Boys, Matilda) and Tribeca Productions.
Video preview
Photo preview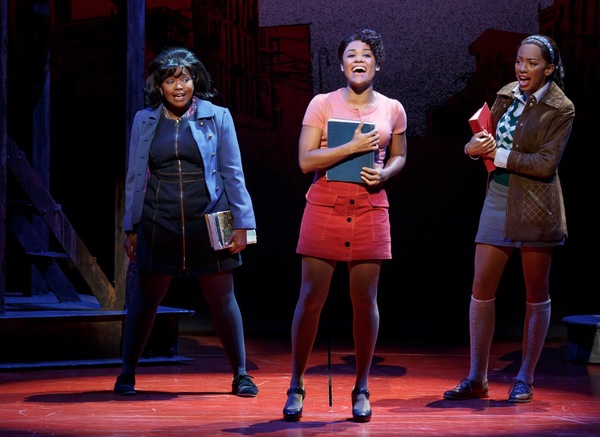 Schedule
Running Time: Two hours and five minutes, with one intermission
Featured Reviews For A Bronx Tale: The Musical
Review: 'A Bronx Tale' Explores the Struggle for a Boy's Soul - New York Times
Sometimes plain old pasta with red sauce is just what the doctor ordered. "A Bronx Tale," which opened at the Longacre Theater on Broadway on Thursday, might be called the musical-theater equivalent of that classic comfort food. It doesn't break ground or dazzle with an unusual recipe - like, say, mixing rap and American history - but it delivers reliable pleasures with polished professionalism and infectious energy.
A Bronx 'Stale': Robert De Niro's Broadway Directorial Debut Falls Flat - NBC New York
Nostalgia, when used properly in a new musical, can feel like a warm hug and a slap in the face at the same time. It can simultaneously remind you the best things about a time period, while waking you up to how much the world has or hasn't changed since. Think "Hairspray," "The Color Purple" or even "Ragtime." But when done poorly, the trend can come off tired and cliché. Like a bad cover of a great song on a reality singing competition, it can feel like a watered-down version of what once was - and make you question the purpose of the story as a whole.
A Bronx Tale: The Musical Broadway Cast