A Bronx Tale: The Musical - Broadway
Based on the critically acclaimed play that inspired the now classic film, this streetwise musical will take you to the stoops of the Bronx in the 1960s- where a young man is caught between the father he loves and the mob boss he'd love to be.
A Bronx Tale is directed by two-time Academy Award winner Robert De Niro and four-time Tony Award winner Jerry Zaks, written by Academy Award nominee Chazz Palminteri, with songs by eight-time Academy Award winner Alan Menken and three-time Tony Award nominee Glenn Slater, choreography by Tony nominee Sergio Trujillo, and produced by music mogul Tommy Mottola, The Dodgers (Jersey Boys, Matilda) and Tribeca Productions.
Video preview
Photo preview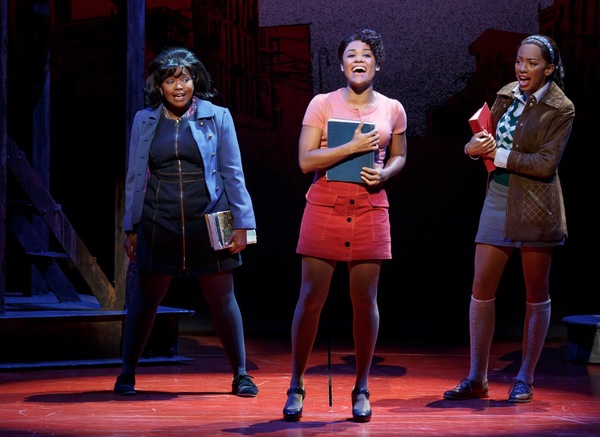 Schedule
Running Time: Two hours and five minutes, with one intermission
Featured Reviews For A Bronx Tale: The Musical
'A Bronx Tale' an old-school memory of New York - Chicago Tribune
The truth, of course, is they are in the long-lived world of 45th Street, as massaged by skilled practitioners of the sentimental form. "A Bronx Tale" is a wildly uneven show - some parts feel just ridiculous in the broadness of their strokes, others entirely charming. The greatest strength of the piece lies in its characterization of Sonny - a far more benign mob boss than we are used to seeing. If Tony Soprano was neuroses and paradox writ large, Sonny, like this show, is a thinly veiled but incurable romantic, always comfortable in his own skin.
'A Bronx Tale' Review: The Red Sauce Is Watered Down - Wall Street Journal
Everything unfolds with predictably smooth Times Square professionalism, and I can imagine the results appealing to fans of "Jersey Boys" (including the dances, which were choreographed by Sergio Trujillo, who worked on that show as well). But for all its slickness, "A Bronx Tale" is nothing more than a weightless comic-book adaptation of the movie on which it's based, stripped of the understated yet ever-present sense of threat that gave the film so much of its dramatic force. Here, by contrast, the audience laughs all night long, even at the serious parts-and the screen version of "A Bronx Tale," for all its unabashedly sentimental appeal to old-neighborhood nostalgia, was at bottom a deeply serious film. Not so the musical: Even when somebody gets killed, you wait for the punch line.
A Bronx Tale: The Musical Broadway Cast