A Bronx Tale: The Musical - 2016 - Broadway
Based on the critically acclaimed play that inspired the now classic film, this streetwise musical will take you to the stoops of the Bronx in the 1960s- where a young man is caught between the father he loves and the mob boss he'd love to be.
A Bronx Tale is directed by two-time Academy Award winner Robert De Niro and four-time Tony Award winner Jerry Zaks, written by Academy Award nominee Chazz Palminteri, with songs by eight-time Academy Award winner Alan Menken and three-time Tony Award nominee Glenn Slater, choreography by Tony nominee Sergio Trujillo, and produced by music mogul Tommy Mottola, The Dodgers (Jersey Boys, Matilda) and Tribeca Productions.
Video preview
Photo preview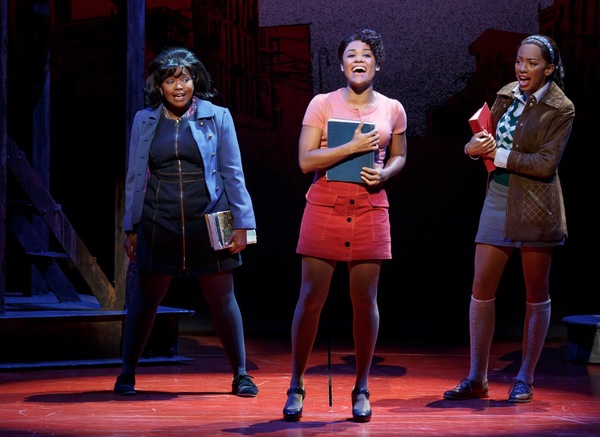 Schedule
Running Time: Two hours and five minutes, with one intermission
Featured Reviews For A Bronx Tale: The Musical
A Bronx Tale: EW stage review - Entertainment Weekly
Menken and Ashman, who reached their greatest heights scoring animated Disney classics such as Beauty and the Beast and The Little Mermaid, generally worked in milieus more welcoming of tenderness and whimsy than Palminteri's is here. The streets revisited in this new production are paved with a heavy-handed and, in musical-theater terms, restrictive earnestness. There is humor (much of it mobster-related, mined deftly by Zaks and DeNiro), and parental love, and a bit of romance; what's missing is the even more essential element of joy.
'A Bronx Tale' musical opens on Broadway, co-directed by Robert De Niro: theater review - NY Daily News
The main takeaway of the new Broadway musical "A Bronx Tale" is that talent is a terrible thing to waste. The show's makers and shapers, including Chazz Palminteri, who adapted his 1989 play, and Robert De Niro, who starred in and helmed the '93 film version and now shares directing credit with theater veteran Jerry Zaks, haven't squandered their gifts.
A Bronx Tale: The Musical Broadway Cast